How Parents Can Explain to Kids How NFTs Work
NFTs and cryptocurrencies are part of the new digital world that's here to stay, so parents and their children should learn the ins and outs.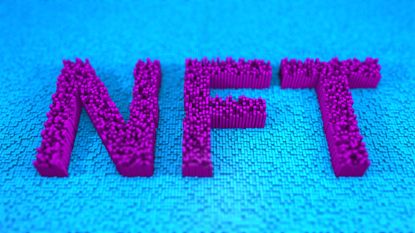 (Image credit: Getty Images)
This is part two of two articles I've written about parents teaching their children about digital assets. Part one was How Parents Can Teach Their Kids About Cryptocurrency. This second article is about how NFTs work and explaining them to kids.
It's a new digital world out there filled with sexy, snarky terms and acronyms that can instantly confuse even sophisticated investors. Let's unpack the basics of NFTs, or non-fungible tokens, and explore some of the cocktail, conversational terms that apply to digital assets, and then I'll introduce a fun way kids can learn about the NFT market.
What Are NFTs, or Non-Fungible Tokens?
This is a goofy name, but an NFT is a unique virtual digital asset that is not fungible, meaning it's not easily replaceable by another identical item. A dollar, for instance, is fungible because it can be replaced with another dollar. Cryptocurrency is also fungible — one Bitcoin can be replaced by another with exactly the same value.
Subscribe to Kiplinger's Personal Finance
Be a smarter, better informed investor.
Save up to 74%
Sign up for Kiplinger's Free E-Newsletters
Profit and prosper with the best of expert advice on investing, taxes, retirement, personal finance and more - straight to your e-mail.
Profit and prosper with the best of expert advice - straight to your e-mail.
Each NFT can have only one owner at a time. It is unique and can't be duplicated in its form. The ownership is managed on a blockchain and has a unique ID. The buyer of the NFT can sell it and hopefully make money on the sale, if the value goes up.
What Can Become an NFT?
Almost anything can become an NFT — collectibles (like trading cards), artwork, videos, animated characters, music, etc. NFTs are created by artists or others through a process called minting.
Why Would You Purchase an NFT?
Buying an NFT could make you look cool in front of your friends, but like most assets, other than Treasury bonds or bank savings accounts, for instance, NFT assets may or may not increase in value at a future date. It's a new trend, but it is speculative.
Here are some NFT-related terms to help you follow NFT conversations (more can be found here):
Cryptographic tokens: A virtual currency (token) that can be used as an asset, or medium of exchange, and will reside on a blockchain.
Blockchain: An open ledger or spreadsheet that everyone in the crypto world has access to where all crypto transactions are recorded. Users can also use it to verify ownership.
DAO: Decentralized autonomous organization. Most companies have a hierarchical structure, with the majority of decisions made by senior management. A DAO operates like a democracy, distributing the decision power into the hands of the users who own a small share in the entity. So, let's say you buy a token, you now have a vote.
Whale: Someone who has a lot of money to invest in an NFT project, or someone who already has invested a lot.
Sweeping the Floor: Happens when a whale or group buys up lots of NFT assets at the floor price to raise the average price.
Paperhands: People who panic and quickly sell their NFTs.
ETH: Short for Ether, the currency used to buy and sell most NFTs on the Ethereum blockchain.
Minting: The act of creating an NFT asset and publishing the unique digital asset on a blockchain so that it can be bought or sold.
Staking: Think of this as saving tokens for a certain amount of time in order to earn interest, like with a savings account. This saving of NFTs or tokens is used to reward holders and control supply.
Metaverse: A network of 3-D virtual worlds focused on social connection. Typically, it will combine multiple elements of technology.
Web 3.0: The third generation of the Internet. Web 1.0 created websites where you could read information and buy and sell from e-commerce sites like Amazon and eBay. Web 2.0 became more interactive and collaborative. We now had smartphones. Web 3.0 is defined by intelligence. Cool techniques like artificial intelligence (AI) will be used to interpret data. Also, in many cases, data will not reside on a specific server, but can be distributed in many places.
Rug pull: A malicious attempt by scammers to lure consumers to buy an NFT.
Hodl: A cryptocurrency term that describes an investing strategy to buy-and-hold.
Gas: The fee that users are charged for every transaction that happens on the Ethereum blockchain.
Mooning: Refers to an NFT project that grows rapidly in price.

News Flash: Teens Actually Want Advice from Parents about Investing
I spoke to Johnson Cook, co-founder and president of Greenlight, a family fintech company. (I'm an adviser to Greenlight.) "Teaching kids about investing early on helps them develop the financial skills they need to build long-term wealth and a healthy financial future."
Cook cited a recent Greenlight survey that found that investing is already top-of-mind for many teens, with 86% saying they want to invest but that they lack the knowledge. "The great news," Cook said, "is that kids want to learn about money and investing from their parents."
NFTs and Kids
You have the basics now after reading the first article and the first part of this one to start teaching your kids and grandkids about this new digital world of cryptocurrency and NFTs. But how can you get your offspring involved in really investing in this new and exciting NFT world?
Toekenz is a new company. (I'm an adviser.) The company is not only going to introduce kids and their parents to being able to buy NFTs, but it is dedicated to really teaching kids about NFTs. Iris Ichishita, co-founder and CEO, is committed to making sure that kids will learn about this new digital world by buying and saving collectibles from their favorite characters. Kids can have fun and learn to buy, sell, save and share in this new digital environment.
But, I asked Ichishita, "Do kids want or need NFTs?"
She quipped, "It's a fundamental question. Demand will tell us if children and families want NFTs. I think the real question is, 'How are we preparing the next generation to engage in the digital world?' The fact of the matter is that it is here to stay, and it is the world of our kids and grandkids. Blockchain and Web 3.0 will continue to revolutionize every aspect of our transactional lives…our kids' lives. We will fail our children if we don't educate them so that they can participate in this new world."
She went on to say, "Toekenz makes this education fun, interactive and real. Kids can not only learn, but they can participate with parental supervision, to build the skills and healthy habits to begin engaging in the metaverse marketplaces."
It was recently announced that Mattel and Boat Rocker have entered into licensing partnerships with Toekenz.
I feel it's important to not only educate your kids (and yourself) about NFTs, but to let you both feel the excitement of being empowered to be part of this world.
The words of philosopher Maimonides ring true: "Give a man a fish and you feed him for a day; teach a man to fish and you feed him for a lifetime."
Education is our food for the future.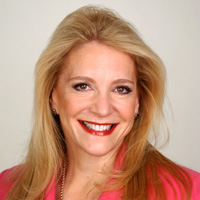 President & CEO, Children's Financial Network Inc.
Neale Godfrey is a New York Times #1 best-selling author of 27 books, which empower families (and their kids and grandkids) to take charge of their financial lives. Godfrey started her journey with The Chase Manhattan Bank, joining as one of the first female executives, and later became president of The First Women's Bank and founder of The First Children's Bank. Neale pioneered the topic of "kids and money," which took off after her 13 appearances on "The Oprah Winfrey Show." www.nealegodfrey.com