10 Ways to Fail Miserably at Office Politics
Successfully navigating the workplace takes social skills as well as job smarts. To get ahead, make sure you avoid these 10 office politics blunders.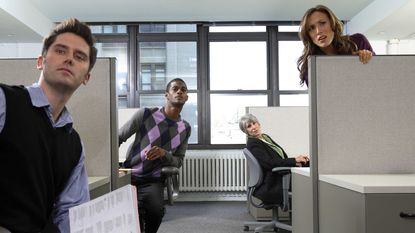 (Image credit: Getty Images)
"Office politics," says Boston-based Karen Dillon, "is impossible to avoid. But it is manageable if you know what not to do. As the former editor of the Harvard Business Review magazine and author of the HBR Guide to Office Politics, Dillon provides a wealth of accessible, highly useful approaches to prevent being steamrolled by nasty behavior in the workplace.
I asked her, "What are some of the worst things I could do when faced with craziness on the job from my boss or co-workers?"
1. Take everything personally when someone talks over you or criticizes your ideas. Fume!
Subscribe to Kiplinger's Personal Finance
Be a smarter, better informed investor.
Save up to 74%
Sign up for Kiplinger's Free E-Newsletters
Profit and prosper with the best of expert advice on investing, taxes, retirement, personal finance and more - straight to your e-mail.
Profit and prosper with the best of expert advice - straight to your e-mail.
Consequences: By doing this, you assume that anyone who dislikes, competes or in any way impedes your accomplishments is trying to take you down. You can drive yourself crazy by second-guessing who is an ally, instead of putting your energy into doing a consistently good job.
2. Become the worst version of yourself! Get caught up in competing with a peer — or thinking the boss has a pet (but it's not you). Spend an extraordinary amount of time obsessing over the unfairness of it all.
Consequences: You are so worked up — obsessed — over what you see as unfairness that it invades your personal life at home. This can threaten the stability of your marriage, not being the parent you want to be, the friend you want to be, while you are wallowing in misery.
3. Think only in terms of yourself. When something negative happens to you at work, immediately think of how this affects you personally, but never stop to consider whether others are also impacted.
Consequences: By only thinking of how something affects you, the opportunity to collaborate with peers in ways that can help improve the workplace for everyone is lost. You may have a colleague who is a bully, or a hyper-competitive peer. While it is normal for this to feel personal, in reality it is affecting others as well. Think beyond yourself.
4. Micromanage the people who report to you. Hover over their desk, their projects, and never trust them to do a good enough job.
Consequences: These people will eventually lose all respect and won't want to work with you. You are preventing them from growing, from becoming more useful to you and to the company and from enjoying their jobs. This behavior may reveal more about your insecurity and fear of failing than their competence. You could benefit from training — as micro-managing is often the result of not knowing how to support the people who work under you.
5. See yourself as a "friend" of your boss rather than a direct report. Blur the lines between personal and professional. Over-share personal information or opinions about others at work. Assume your boss always has your back.
Consequences: By hitching your wagon to one star, you leave yourself vulnerable should that person ever leave the company or fall out of favor. Your peers may come to resent you.
6. Align yourself with a certain group of people who are very exclusive as to who they allow in. Always go to lunch together and have inside jokes you don't share with others.
Consequences: You will be seen by others in the company as snobbish and never having matured beyond the level of a high school student. You miss opportunities to grow and collaborate. When the power dynamic shifts — and it almost always will — you will be left out of good opportunities.
7. Let bullies win.
Consequences: When you let a bully win, you diminish yourself. Every office has an office bully — someone who gets his way by steamrolling or belittling others or simply having a tantrum when they don't get their way. It might be tempting to let them win. Who wants to confront the office blow horn? But that's exactly how bullies work. They count on not ever being challenged or confronted.
If you are facing an office bully, find the right moment to push back. You don't have to stand up to them in a public meeting, but you can start by pulling them aside and calling them on their behavior. "You cut me off in that meeting when I was explaining my idea. Did you realize you did that?" Confronting a bully with specifics of what they did, diplomatically, can often encourage them to apologize or at least back down.
8. Never have a difficult conversation.
Say you have a disagreement with a colleague, or you feel that your work has not been fairly credited, or you want to speak up and say you don't agree with the decision that has been made, but you don't! Instead, your anger spirals in private and you never take the opportunity to try to express what's bothering you.
Consequences: If you never develop the skills of navigating conflict in a constructive way, people eventually will stop respecting you. Some of the most successful professionals are those who find a way to work through conflict without making it personal. Don't attempt to respond to conflict when you're angry and worked up. At a minimum, you won't likely be able to express yourself well in those moments.
Take a little time to cool off, think about whether your reaction is reasonable, and then even write down or practice what you're going to say. If you have a trusted colleague or friend, bounce the situation off them and see if they think you are justified in your response. Think of how much better you would respond to someone coming to you with a thoughtful concern rather than the white hot heat of anger.
9. Assume that your personal social media posts won't affect your job.
Consequences: Everything you say in public will eventually make its way back to your job. Act accordingly, or you may regret it. For example, the newly appointed editor of Teen Vogue, a prestigious and prominent magazine job, recently had to resign before she even started the job because of previous intemperate comments she had made on social media when she was younger.
10. Quit a job you like because of office politics.
Consequences: Using good listening skills and confronting issues that are challenging usually leads to understanding and harmony. If you make a good faith effort to address what's wrong and fail, at least you tried, and then it's OK to quit.
Dillon's book is like taking a drink from a magical bottle that gives the reader insight and maturity. If I had it when starting out in the working world, my foot would have felt so much better for all the times I didn't insert it in my mouth!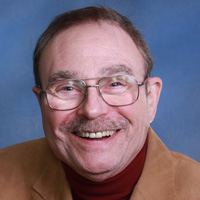 Attorney at Law, Author of "You and the Law"
After attending Loyola University School of Law, H. Dennis Beaver joined California's Kern County District Attorney's Office, where he established a Consumer Fraud section. He is in the general practice of law and writes a syndicated newspaper column, "You and the Law." Through his column he offers readers in need of down-to-earth advice his help free of charge. "I know it sounds corny, but I just love to be able to use my education and experience to help, simply to help. When a reader contacts me, it is a gift."