The Great Change! (Is COVID Leading to Life Changes?)
When people stream in asking for help making major changes in their jobs, families and goals all in the pursuit of happiness, it makes you wonder what's going on. Well, one financial professional has a theory – and a word of advice.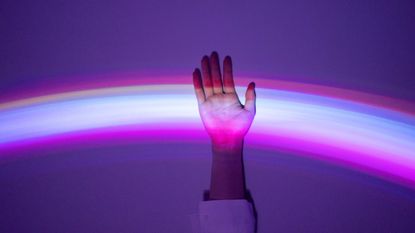 (Image credit: Getty Images)
One of the most unique things about my job is seeing people at all different stages of life. I've seen more people change jobs, retire, get married, get divorced, have kids, have grandkids, etc. than most people you know. After more than two decades in the business of helping people navigate their finances and lives, I've pretty much seen it all.
I tell you this simply to point out that my job comes with a perspective that most people don't get to see. I simply see people go through every stage of life thousands of times, making important decisions and big moves along the way.
The past several months I have seen more people shake up their lives with major changes than in any other period I have ever witnessed. I'm calling it "The Great Change."
Subscribe to Kiplinger's Personal Finance
Be a smarter, better informed investor.
Save up to 74%
Sign up for Kiplinger's Free E-Newsletters
Profit and prosper with the best of expert advice on investing, taxes, retirement, personal finance and more - straight to your e-mail.
Profit and prosper with the best of expert advice - straight to your e-mail.
The Great Change
Here is what I have observed: I have run more financial plans for what it looks like if people quit their jobs, take new jobs, get divorced, or move somewhere random than any other period in my 20-plus year career. Last week alone I ran three updates of plans — two people wanting to switch jobs and one wanting to separate.
The interesting thing about them all is when asked why, their answers were all eerily similar. They all said something like, "I can stay in my current situation, but you know what? That won't make me happy." One of my best friends, a successful entrepreneur, told me he is worn out and wants to get out of the rat race to follow his passion for cars. To many, these thoughts and changes were foreign two years ago — not today though, not with the "Great Change" among us.
The two things that virtually every one of the people I've come across this year says are:
They could stay in their current situation if they must.
They really just want to be happy.
Slow clap to you all, as change is hard and complacency is easy. As a matter of fact, I actually think waking up one day and realizing you are unhappy in your current life, then having the gumption to do something about it is super impressive. First, it takes the ability to recognize something isn't right. That level of self-awareness is impressive in its own right. Next, it requires a hard look at what it would take to make you truly happy.
The Why?
When confronted weekly with clients looking to make drastic changes to their lives, I continually ask myself, "Why such an uptick in change?" My best guess is COVID. I think we all have had two years basically to reflect as we have been cooped up in our homes. These times put under a microscope that not only is life short, but also our own happiness is something we all strive for. If you weren't truly happy the past two years — you recognized it was time for a change.
Is my hypothesis about the Great Change accurate? Only time will tell, but I can say my data suggests so, due to the nature of what I am being engaged in on a regular basis these days.
I truly think COVID has given most of us a new look on life. It gave us a chance to analyze our current situation and appreciate it more, or realize that we wanted a change, as you are only dancing on this earth for a short while (thanks, Cat Stevens).
I know I have a new outlook after COVID. Heck, I even enjoy going to a baseball game now simply to appreciate the quality time, fresh air, and the good ol' American pastime.
Final Thoughts
When I entered the financial services industry, my focus was on how to steer individuals financially through these different life stages successfully, and I found it rewarding and interesting to watch people succeed.
Today, I have a different outlook when I approach individuals and give guidance. It is not to say I don't put a heavy focus on helping them achieve their financial goals, as that is still the bedrock of what I do — however, these days I get more enjoyment out of the art of financial planning. I always joke that financial planning is one part science and one part art. The art side of it is knowing how to guide people, have them listen to you, dig deep to find their true passions and fears, and finally achieve happiness. This goes beyond investments, modeling, taxes and insurance: Those are merely the tools and the science.
Financial planning to me has become much more about helping my clients love their lives and using these tools to promote those joys in their lives fully.
Yes, I love what I do, and I love the people I do it for. Helping people achieve their life goals so they can achieve true happiness is literally our mission statement and my passion. Sometimes it comes easy and sometimes it comes with lots of trepidation. At the end of the day, my colleagues and I relish in the ability to connect at a deeper level to help truly guide all the people we are blessed to touch.
If you are looking to make a major life change, please do yourself a favor and reach out to your financial team so you have a partner to help guide you before, during and after the change, because trust me you'll need it.
Financial planning and Investment advisory services offered through Diversified, LLC. Securities offered through Purshe Kaplan Sterling Investments, Member FINRA/SIPC. Headquartered at 80 State Street, Albany, NY 12207. Purshe Kaplan Sterling Investments and Diversified, LLC are not affiliated companies.
Diversified is a registered investment adviser, and the registration of an investment adviser does not imply any specific level of skill or training and does not constitute an endorsement of the firm by the SEC.
A copy of Diversified's current written disclosure brochure which discusses, among other things, the firm's business practices, services and fees, is available through the SEC's website at: www.adviserinfo.sec.gov.
Diversified, LLC does not provide tax advice and should not be relied upon for purposes of filing taxes, estimating tax liabilities or avoiding any tax or penalty imposed by law. The information provided by Diversified, LLC should not be a substitute for consulting a qualified tax advisor, accountant, or other professional concerning the application of tax law or an individual tax situation.
Nothing provided on this site constitutes tax advice. Individuals should seek the advice of their own tax advisor for specific information regarding tax consequences of investments. Investments in securities entail risk and are not suitable for all investors. This site is not a recommendation nor an offer to sell (or solicitation of an offer to buy) securities in the United States or in any other jurisdiction.
President, Partner and Financial Adviser, Diversified, LLC
In March 2010, Andrew Rosen joined Diversified (opens in new tab), bringing with him nine years of financial industry experience. As a financial planner, Andrew forges lifelong relationships with clients, coaching them through all stages of life. He has obtained his Series 6, 7 and 63, along with property/casualty and health/life insurance licenses.