Ways to Set Your Business Up for Financial Success
These two tips can help you optimize human processes to improve your company's financial success and stability.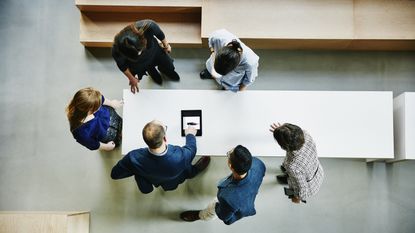 (Image credit: Getty Images)
A business's bottom line very much depends on the ratio between revenue and expenses. That's Accounting 101 and shouldn't come as a surprise to anyone. Where things get more complicated is how exactly to keep that ratio as favorable as possible.
For overall financial health, it's hard to overstate the importance of the people on your team and how they interact with automated processes. Here are a couple of the best ways I've found to optimize human processes to improve a company's financial success and stability.
Keep your teams small and exceptional
Depending on your industry, labor costs can be a huge portion of expenses. People can be the literal make-or-break factor in business output and monthly spend. Let's say your business spends 27% of gross annual revenue in payroll and benefits. With an expense category so substantial, changing operations with respect to hiring and retention can pay off in hundreds of thousands of dollars.
Subscribe to Kiplinger's Personal Finance
Be a smarter, better informed investor.
Save up to 74%
Sign up for Kiplinger's Free E-Newsletters
Profit and prosper with the best of expert advice on investing, taxes, retirement, personal finance and more - straight to your e-mail.
Profit and prosper with the best of expert advice - straight to your e-mail.
When it comes to containing labor costs, some companies and hiring managers focus on keeping salaries as low as possible, but this approach is short-sighted. Businesses with lower-paid workers tend to see less productivity and higher turnover for a number of reasons. It's common sense that higher wages tend to draw a higher caliber of applicant, hence more productivity. Also, if someone is paid well, they'd likely be afraid of underperforming and therefore losing a lucrative job.
Then there are benefits to consider. If you're focused on keeping salaries low, you might need to increase your staffing numbers to compensate for lack of output. Hiring fewer, higher-salaried employees rather than more lower-paid ones might even work out in your favor for base salary expenses alone. But if you're providing health insurance and other costly benefits as well, that can quickly make bloated teams cost-inefficient.
I'm a big believer in keeping your team small and using data as much as possible to acquire the best people and set them up for success. There's a strategy called Lean Teams Win that I feel could benefit a lot of business owners who have ongoing hiring struggles.
You begin by using data to identify what traits, behaviors and characteristics are needed for a candidate to succeed in a position. After that, you tailor the hiring process — from the job posting to interviews — to find a person with the qualities for that job, then give them the scope of responsibilities best suited for them. The focus is on how to get the individual you need and keep them performing at a high level.
That mindset can streamline your hiring practices and save your business money. With a lean team, you have reduced benefits expenses and a better chance for high productivity. Also, turnover is likely to be lower in a small but well-compensated team. Keeping turnover at a minimum not only keeps your costs of hiring and training down, but it can prevent turnover contagion. That's critical, because if one employee's departure triggers others to leave, your business could face a big loss financially and capacity-wise.
---
Kiplinger Advisor Collective is the premier criteria-based professional organization for personal finance advisors, managers, and executives. Learn more >
---
Maintain human oversight
In today's world, the majority of financial operations are handled electronically. Sure, there will be the occasional hard copy check floating around. However, when it comes to the bulk of day-to-day finances, computers and smartphones are the tools of choice.
And with all that technology comes efficiency-increasing advancements. Almost all bill pay systems have autopay options that your business can set up. While those features save time and yield consistent payment cycles, there's a danger of oversight being neglected. Because, let's face it, technology is great when it's working. When it's not, it can be disastrous.
That's why it's essential not to implicitly trust bill pay and bookkeeping programs to operate without error. One or two missed payments can put your business in default and trigger consequences ranging from the relatively benign to the severe. Whether it's the software itself or user error in setting up automatic transactions, mistakes are going to occur. Without human eyes reviewing what's being or not being paid, you're operating blindly and leaving yourself vulnerable to costly errors.
Even if payments are processing successfully, there are times when those amounts aren't accurate. If your monthly health insurance payment suddenly goes up 50%, a real person needs to notice that and come up with a reasonable explanation. Without someone reviewing the actual invoices on autopay, erroneous charges could be missed. With annoying frequency, I've noticed mistakes such as employees being assigned to family coverage instead of individual coverage with no explanation. If nobody catches issues like that, nobody is going to alert the provider and get your money back.
Subscriptions are another specific area you should make sure a human being is reviewing regularly. In a survey of 1,000 consumers by C+R Research, 42% of respondents had forgotten about an unused subscription they were still paying for. And that's just personal subscriptions.
In a business environment, the potential for overlooked subscriptions is much greater. Not only are businesses likely to require more subscriptions than the average household, but employees will cycle in and out. So it's easy to keep paying a subscription for a person who is no longer employed. It's also easy to pay for too many licenses in a mass annual payment.
I highly recommend having someone look into individual subscriptions you're paying for to ensure they're still being used and attributed to an active employee. At bare minimum, this thorough review needs to be done on an annual basis, but semiannually or quarterly is preferable.
People first
If you can describe your business as a well-oiled machine, chances are you're doing well. But like most machines, operators are necessary, and occasional breakdowns are going to happen. For those reasons, take an in-depth look at how you build your team and place human checks and balances against automated systems. Doing so can play a big part in setting you up for financial success and keeping the machine that is your business running smoothly.
Disclaimer
The information provided here is not investment, tax or financial advice. You should consult with a licensed professional for advice concerning your specific situation.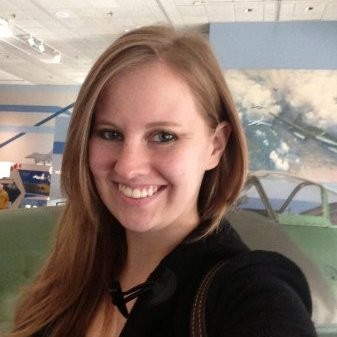 Angela Ruth is Co-Founder of Due, a financial service helping people plan retirement on their terms.