Struggling to Understand Your Employee Benefits Package? Six Ways to Make Sense of It
Taking a few key steps can help you both better understand and utilize your employee benefits.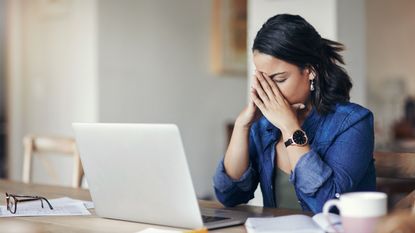 (Image credit: Getty Images)
Employee benefits can be a big draw for job seekers looking for companies that will care for their employees well beyond their paychecks. Whether it's a good employer match on your 401(k) contributions, employer-covered health care or unlimited paid time off, different employees find value in different benefits, but a well-rounded benefits package — often paired with a competitive salary — can help companies attract the best talent in their respective fields.
But despite the initial draw of quality benefits, many of these benefits go unused or are improperly utilized. In fact, according to the Bureau of Labor and Statistics, an employee's benefits make up nearly a third of their total compensation — meaning employees could be missing out on a significant portion of their total pay.
To ensure you're taking full advantage of your employee benefits, it's important to first ensure you have a clear grasp on what they entail. Below, the financial experts of Kiplinger Advisor Collective suggest practical steps anyone can take to not only understand their benefits package but also make the most of what their company offers.
Subscribe to Kiplinger's Personal Finance
Be a smarter, better informed investor.
Save up to 74%
Sign up for Kiplinger's Free E-Newsletters
Profit and prosper with the best of expert advice on investing, taxes, retirement, personal finance and more - straight to your e-mail.
Profit and prosper with the best of expert advice - straight to your e-mail.
Set up a consultation with your company's HR
"To better understand your benefits package and how it aligns with your financial goals, you should set up a private consultation with your company's human resources department. This consultation will assist you in determining the appropriate balance between monthly premium affordability and your willingness to take risks if you experience a health issue." — Shawn Plummer, The Annuity Expert
Focus on importance and time sensitivity
"When you're feeling overwhelmed, focus on the benefits that are the most important (primarily insurance coverage and retirement) or time-sensitive. Set up a call with the benefit provider or your company's HR to help you get an understanding of the options available. Some benefits have enrollment time frames, so you want to be sure to make your elections within the required deadlines. Also, remember that most benefit elections are not permanent, and you will have another opportunity to make a change or enroll later." — Chianté Jones, Dollars and Change
Thoroughly research each option
"One thing I would recommend to do first is to fully understand what each option offers, even if that means studying your resources and doing research in your spare time. By fully understanding all that each option offers, you can then put together educated questions that you can go to your HR department with in order to see how you can maximize these benefits." — Angela Ruth, Due
---
Kiplinger Advisor Collective is the premier criteria-based professional organization for personal finance advisors, managers, and executives. Learn more >
---
Keep files and resources organized
"Besides asking questions to make sure you fully understand each area of your employee benefits package, it's also important to keep these resources organized. Whether the files are physical, digital or both, it's important that you always have access to view and update them when needed. You always want to have a way to reference these things and stay current on them." — Justin Donald, Lifestyle Investor
Spend your time on the 'Big Three'
"The step I recommend to employees is to use the 'big three': retirement, health care and tuition reimbursement. Spend your time understanding these benefits because they lead to the biggest change in your financial health. For instance, most people don't understand their health care options (e.g., insurance, FSA, HSA) and opt for a more expensive plan. They also might not know enough about the employer match and miss out on the 'free money.' I also recommend using the tuition reimbursement benefit to level up your education and skills for more pay in the future. Many employers allow you to use these benefits with online courses and certification programs." — Jason Vitug, Phroogal
Seek out a trusted adviser
"The first step is always going to be to reach out to your human resources contact. They will be your best resource for understanding the specifics of the plan and can also point you in the direction of helpful tools or other resources to help you with choices. Your trusted financial adviser is another great resource who can best assist when provided with a copy of your employee benefits packet to review." — Lyndsey Monahan, Women Inspire Wealth
Related Content
Disclaimer
The information provided here is not investment, tax or financial advice. You should consult with a licensed professional for advice concerning your specific situation.
Kiplinger Advisor Collective is the premier criteria-based professional organization for personal finance advisors, managers, and executives.