10 Promising Sectors for Growth and Investment
Despite talk that may be making would-be investors timid, there are industries that seem to thrive and innovate despite obstacles. These 10 finance pros share the sectors they think hold promise.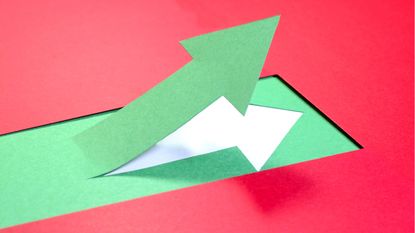 (Image credit: Getty)
Despite talks of a recession, mass job layoffs and housing market uncertainty that may be making would-be investors timid to invest in the current economic climate, there are industries that seem to thrive and innovate despite obstacles. Driven by cultural and consumer needs and interests, these promising sectors appear ripe for growth and investment.
As leaders in the finance and investment community, the members of Kiplinger Advisor Collective forecast promising industries in today's economy. Here, they share their top sectors for growth and investment — from cybersecurity to energy transition and various industries in between — and why they believe these areas show so much potential.
The creator economy
Subscribe to Kiplinger's Personal Finance
Be a smarter, better informed investor.
Save up to 74%
Sign up for Kiplinger's Free E-Newsletters
Profit and prosper with the best of expert advice on investing, taxes, retirement, personal finance and more - straight to your e-mail.
Profit and prosper with the best of expert advice - straight to your e-mail.
"Creators are the newest generation of entrepreneurs, and their revenue numbers track with standard small-business revenues. The skills that creators have are very much in demand right now and will continue to be for the foreseeable future. They're getting book deals, television shows, multimedia contracts, speaking gigs, consulting gigs and residencies to teach at major universities. A 2019 survey even found that nearly 30% of American children want to be a YouTube star when they grow up. As the space continues to grow, people will start to talk less about it being a cash-generating industry and more about it as an equity-building industry, because in a future where everything is digital, creating content becomes the new terrain for establishing ownership." — Kiersten Saunders, rich & REGULAR
Cybersecurity
"Cybersecurity is one promising sector for growth and investment because as we continue to integrate digital technology into our everyday lives and spend more time online where hackers and other bad actors are looking to steal data, the need for cybersecurity and the further development of the technology behind it is only going to continue to grow. In fact, cybersecurity is expected to be one of the fastest-growing industries over the next decade." — Chad Rixse, Forefront
The global stock market
"If we are going to be successful long-term investors, we must have faith that human progress will continue, our global economy will grow, and global stocks will go up over time. Successful investing without faith in the future is virtually impossible." — Taylor Schulte, Define Financial
Fintech
"It's exciting to see fintech creators help the average person better handle money and compete with those who are better funded but less tech savvy. Gamification in these tools, when used for "good," can help teach a person who's new to handling money how to make better decisions quickly." — Joe Saul-Sehy, Stacking Benjamins
Local skilled labor
"Local services remain promising because AI isn't going to cut your grass, clean your windows or remodel your house. Combine that with skilled labor shortages and existing competition that is often a few years behind digital marketing trends and you have a sector that is ripe for growth and disruption." — Nick Loper, Side Hustle Nation
---
Kiplinger Advisor Collective is the premier criteria-based professional organization for personal finance advisors, managers, and executives. Learn more >
---
Advice engagement
"Generally speaking, advice engagement is a very promising sector for growth. The consumer wants personalized human advice that is enhanced by technology. Everything from finding a financial adviser and reviewing their finances to digital-first solutions for implementation, the consumer is demanding a better experience." — Derek Notman, Couplr
Energy transition
"I believe energy transition is a promising sector for growth and investment in the current economic climate. As the world meets net-zero targets, I think one of the essential spending items across companies and governments will be things that reduce and mitigate climate change. The energy transition will play out for decades, be a considerable capital expenditure spent worldwide and impact almost every type of company." — Biju Kulathakal, Halo Investing
Multifamily and industrial real estate
"Heavily discounted (i.e., 20%-30% from peak) real estate acquisition deals in multifamily and industrial sectors and recapitalization opportunities are very promising right now. Special situations are becoming more common, and these are the types of opportunities that most individual investors never got a chance to participate in after the global financial crisis (GFC)." — Tore Steen, CrowdStreet, Inc.
The wellness industry
"I think we will see growth in the wellness industry. The pandemic helped us to put things into perspective and reevaluate what is most important to us. It also emphasized the need for effective wellness support and solutions that address our holistic health and well-being and serve the unique needs of diverse populations." — Chianté Jones, Dollars and Change
Artificial intelligence
"One sector that holds incredible promise in today's economy is the implementation of artificial intelligence, particularly machine learning and generative AI. As businesses across industries embrace this technology, they'll find benefits akin to doubling their workforce for pennies on the dollar. The potential for increased efficiency, data-driven insights and improved decision-making is unparalleled, and I believe that integrating AI solutions will become a necessity for every firm to remain competitive and agile in the ever-evolving marketplace." — H. Adam Holt, Asset-Map Holdings, Inc.
Disclaimer
The information provided here is not investment, tax or financial advice. You should consult with a licensed professional for advice concerning your specific situation.
Kiplinger Advisor Collective is the premier criteria-based professional organization for personal finance advisors, managers, and executives.