Financial Experts Weigh in on Six Questions You Might Have About Robo-Advisers
Could this technology lead you toward financial success?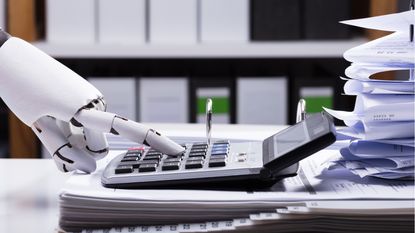 (Image credit: Getty Images)
In this current world of artificial intelligence and tech-first solutions, even the financial industry is seeing new advancements in technology. Robo-advisers are just one of those solutions, leveraging financial data and complex algorithms to provide investment suggestions and financial advice — all without a human touch.
While this technology is certainly not a recent innovation, increasing interest in convenience, speed and overall ease of use has brought robo-advisers to the forefront of the collective conversation. But is a robo-adviser right for you?
This is just one of the many questions you may have when considering robo-advisers. Here, to offer some clarity, six financial experts from Kiplinger Advisor Collective answer common questions the public may have when it comes to robo-advisers and whether they are the right solution for their financial needs.
Subscribe to Kiplinger's Personal Finance
Be a smarter, better informed investor.
Save up to 74%
Sign up for Kiplinger's Free E-Newsletters
Profit and prosper with the best of expert advice on investing, taxes, retirement, personal finance and more - straight to your e-mail.
Profit and prosper with the best of expert advice - straight to your e-mail.
When should I use a robo-adviser?
"People might wonder when someone should use a robo-adviser and what the pros and cons are. A robo-adviser is a good option for individuals who may not possess the confidence to independently select stocks or who prefer a 'set it and forget it' approach. However, it is crucially important to understand the range of account offerings (such as IRAs vs brokerage accounts), management fees and portfolio options." — Ramona Ortega, My Money My Future
Is there a place for both robo-advisers and traditional ones?
"Some may ask if there is a place for robo-advisers and traditional advisers. Yes! Absolutely! I believe whether or not a robo-adviser or a traditional adviser is the right answer for someone is just about as personal as your underwear preference. You are going to choose what is comfortable and feels best to you. You are the only one who has to wear the result of the choice you make." — Lyndsey Monahan, Women Inspire Wealth
How will AI influence the impact of robo advice?
"We're on the brink of what I called 'Robo 4.0' several years ago. Robo-advisers will inevitably be enhanced with artificial intelligence, which could alter the way advisers do business. However, advisers should embrace it by automating the work that isn't worth their hourly rate and reclaiming that time to focus on building relationships and serving as their clients' advocate." — H. Adam Holt, Asset-Map
---
Kiplinger Advisor Collective is the premier criteria-based professional organization for personal finance advisors, managers, and executives. Learn more >
---
Are my financial issues too complex for a robo-adviser?
"The clients I deal with have financial issues ranging from taking time off to care for aging parents, to figuring out how much they can lend their children to finance their first home to taking a gradual approach to retirement instead of setting a fixed date. I think having a real person to talk to and options to explore can provide peace of mind." — Jackie Porter, Team Jackie Porter
What factors should I consider when deciding between advisers?
"Customers should consider the advantages of a robo-adviser vs a financial adviser. Comparing and contrasting the two is so crucial when deciding on how to manage investments. Service costs and fees, personalized planning options and long-term financial savings and returns are all key factors customers should consider when deciding whether to use a robo-adviser or a financial adviser." — Justin Donald, Lifestyle Investor
Are robo-advisers the best solution for investing?
"My answer: Robo-advisers are a good functional tool and offer an easy, generalized process for investing, but truly building and managing your wealth is about much more than just investing your money. Advisers can apply your specific life, family and business challenges to put an investment plan into the proper context for strategic decision-making." — Bill Hortz, Institute for Innovation Development
Related Content
Disclaimer
The information provided here is not investment, tax or financial advice. You should consult with a licensed professional for advice concerning your specific situation.
Kiplinger Advisor Collective is the premier criteria-based professional organization for personal finance advisors, managers, and executives.