The 13 Best Books for Beginning Investors
Do you want to start building your wealth? Consult this short list of the best books for beginning investors before you embark on your journey.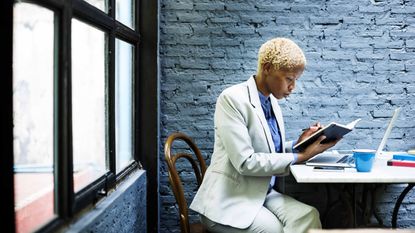 (Image credit: Getty Images)
The biggest barrier between people who want to invest, and actually investing, isn't money. With funds and apps that let you get started for as little as $1, you can start investing with your pocket change.
No, the biggest barrier for today's beginning investors is simply knowing how to get started.
Unfortunately, you'll be hard-pressed to find investing as part of most educational curricula, so it's up to aspiring investors to create their own course, so to speak. That's actually quite easy given a plethora of engaging investing books available, but the abundance of choices can be a little overwhelming.
We'll help you narrow it down.
Here are 13 of the best books for beginning investors, from quick reads you can knock out in the time it takes you to drink a cup of coffee, to hefty tomes that leave nothing uncovered. And if you want to buy any of these books for yourself or someone in your life who's just getting started, we've included links to purchase pages.
Contributing Writer, Kiplinger.com
Coryanne Hicks is an investing and personal finance journalist specializing in women and millennial investors. Previously, she was a fully licensed financial professional at Fidelity Investments where she helped clients make more informed financial decisions every day. She has ghostwritten financial guidebooks for industry professionals and even a personal memoir. She is passionate about improving financial literacy and believes a little education can go a long way. You can connect with her on Twitter (opens in new tab), Instagram (opens in new tab) or her website, CoryanneHicks.com (opens in new tab).