What the Charter, Disney Pay TV Battle Means for the Industry: The Kiplinger Letter
Charter called the pay TV model 'broken', during its battle with Disney. Is this a turning point for the television industry?
If the pay TV model is broken and streaming is at a premium, what's at stake for media companies and the millions of viewers they serve? To help you understand what is going on in media and what we expect to happen in the future, our highly experienced Kiplinger Letter team will keep you abreast of the latest developments and forecasts (Get a free issue of The Kiplinger Letter or subscribe). You'll get all the latest news first by subscribing, but we will publish many (but not all) of the forecasts a few days afterward online. Here's the latest…
Though Charter's contentious battle against Disney has been resolved it marks a turning point for the television industry. Big media companies are no longer in the driver's seat when it comes to traditional cable and pay TV.
Even the most dominant media companies have lost sway over cable providers such as Charter, Comcast and AT&T. In the past, Disney could leverage its content, notably its flagship ESPN channel, to reap increasingly big fees from cable companies for the right to carry the stations in their pay TV bundles.
Subscribe to Kiplinger's Personal Finance
Be a smarter, better informed investor.
Save up to 74%
Sign up for Kiplinger's Free E-Newsletters
Profit and prosper with the best of expert advice on investing, taxes, retirement, personal finance and more - straight to your e-mail.
Profit and prosper with the best of expert advice - straight to your e-mail.
Though still profitable, cable subscriptions are shrinking, with no end in sight. Providers such as Charter reap fat profits from selling internet service, which customers continue to pay for even if they ditch television. Charter's recent fight blacked out Disney channels to millions of its customers for a week, while the company promoted web TV options as an alternative. Charter's CEO didn't back down, calling the pay TV model "broken."
The brouhaha shows that even powerful media companies are on the ropes, dealing with cable losses, a weak advertising market and high-cost streaming services. Look for media companies to have to offer more concessions to pay TV providers.
This forecast first appeared in The Kiplinger Letter, which has been running since 1923 and is a collection of concise weekly forecasts on business and economic trends, as well as what to expect from Washington, to help you understand what's coming up to make the most of your investments and your money. Subscribe to The Kiplinger Letter.
Related content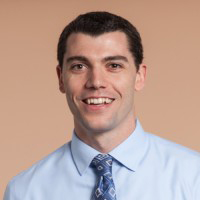 Senior Associate Editor, The Kiplinger Letter
John Miley is a Senior Associate Editor at The Kiplinger Letter. He mainly covers technology, telecom and education, but will jump on other important business topics as needed. In his role, he provides timely forecasts about emerging technologies, business trends and government regulations. He also edits stories for the weekly publication and has written and edited e-mail newsletters.
He joined Kiplinger in August 2010 as a reporter for Kiplinger's Personal Finance magazine, where he wrote stories, fact-checked articles and researched investing data. After two years at the magazine, he moved to the Letter, where he has been for the last decade. He holds a BA from Bates College and a master's degree in magazine journalism from Northwestern University, where he specialized in business reporting. An avid runner and a former decathlete, he has written about fitness and competed in triathlons.