Seven Tips for Women Executives Who Want to Rise to the Top
Attitude is everything? You bet it is when it comes to making it to the top ranks of any company. These tips from a woman in the C-suite are for ambitious women in any industry.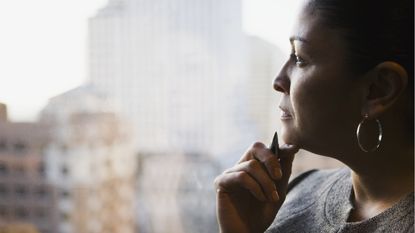 (Image credit: Getty Images)
As I embark on my 16th anniversary at our firm while closing in on my 40th birthday, I have been doing a lot of reflecting on who I was right out of college, who I am now and who I want to become. When you live your life with a growth mindset, you must always be looking forward and understand that the learning is never done.
Like many women executives, I had a drive and desire from an early age to be successful, and I always set the bar high for myself. But even with all the motivation in the world, women still struggle to excel to leadership positions in equal numbers to men. According to BoardEx, only 5% of CEOs are women, and only 19% of corporate leadership team members are female. With the odds and challenges stacked against women in the workplace, I found myself not only lucky, but grateful for the lessons I've learned along the way as a woman in the C-suite (a company's top management positions).
My career path wasn't linear by any means, and it has certainly been a roller-coaster journey filled with lots of highs and lows. But I ended up finding "my place" in the C-suite of a wealth management firm, a place where only 11% of C-suite executives were women a decade ago. It's only fitting that these big milestones are also culminating during Women's History Month, the perfect time to look back at the lessons I have learned during my journey to the C-suite and help inspire any other women who are looking to ascend the ladder.
1/7
1. Attitude Is Everything.
There is an inspirational quote from my dad that I have taped to my desk in my office: "Attitude is everything." There were times in my life and career when I did not believe those words. It felt like people with natural talent or better connections were winning. But then I worked hard to create a mindset that a positive attitude does win.
It's easy to get sucked into a rut and focus on others, but if you focus on negativity, then you are wasting time. When you are focused on the good, you are happier, more engaged, a better manager/friend/partner/etc., and people want to be part of your team. Others will take notice of your attitude, and it can help open doors for you down the road.
It's not just me who's noticed this phenomenon. There have been multiple studies about the link between positive mental health and success, one of which examines the "build hypothesis," which states that over time, positive emotions enable people to build personal social, physical and intellectual capital. You might already be familiar with this concept via the Law of Attraction, but it's something I can personally say is beneficial to not only your mental well-being, but a healthy work environment.
2/7
2. It's Less About the Job and More About the People.
When I talk to our graduating interns, this is something I always tell them: Focus on working for a good company and less about the specific role. My own experience post-graduation taught me that you may not always know your perfect-fit job right off the bat and that those you work with have a huge impact on your happiness within that role.
While I have always disliked anything math-related and thought I wouldn't work in finance or accounting, I could have never been more wrong. Even though math wasn't my strong suit, I found my people at Halbert Hargrove, where I interviewed for a client service manager position. My now boss of 16 years had created such a welcoming and hardworking team that I connected with. I knew I wanted to be a part of the growth and would also be given the opportunity to have my talents shine.
Finding a company that honors your talent and helps you thrive will help give longevity to your career. For any woman seeking a leadership role, this is essential.
3/7
3. Challenge Yourself to Keep Growing.
Everyone says to keep learning, and while I wholeheartedly agree, you must also make sure you are challenging yourself, too. Like many other high-achieving females, I need to be challenged by my work and have metrics to try to hit. Throughout my career, some of the hardest projects to implement have been my biggest headaches, but also my greatest joys.
During a period of deep self-reflection in my career, I discovered just how important challenges were to me and my personal success, and I know I'm not alone in that. Challenges create opportunities for growth, and with those sometimes painful lessons, come knowledge and experience that drive your value as an employee.
For women looking to reach the C-suite, you are bound to come across many challenges, like it or not. But if you learn to thrive in that space and accept that type of growth for what it is, you will become more likely to succeed in your goals.
4/7
4. Put Yourself First.
This is a lesson I had to learn the extremely hard way. Putting myself first was never on my radar until I found myself six weeks into becoming a mother and having intense post-partum depression. In true overachiever fashion, I threw myself into "getting better" and doing whatever it took.
My husband, parents and siblings gave me the support, while my newly appointed therapist gave me the tools. It was a rude awakening, but my therapist gave me one of the best lessons of all. She asked, "If you aren't taking care of yourself, then how can you take care of anyone else?" This was counterintuitive to my take-care-of-everyone-else attitude, but it is a lesson I still utilize.
By making time for workouts, walks, date nights with your spouse, book clubs with the girls — whatever it is that makes you tick and keeps you happy — you will feel whole and have more energy to tackle the work problems with vigor.
Anyone in upper management can attest to a very full schedule, but working your personal joys into your routine is critical (and time well spent!).
5/7
5. Ensure You Have a Support System.
You've heard that "behind every great man is a great woman," but behind every great woman is a team of wonderful supporters. To do great things, you need people to have your back and who will support, encourage, listen and pick you up when you fail (because remember, if you don't fail, you aren't trying).
Growing up, I had an amazing support system in my parents. My dad was my ultimate coach with tough love, and my mom was always there to comfort me as my number one cheerleader. Over the years, my support system continues to run deep, and I never would be where I am today without them. From my amazing husband, family, nannies, after-school care, girlfriends, co-workers (who are like family), boss and barre instructor, I am confidently and securely who I am today because of all the different types of support they've given me.
No woman can do it all on her own. It is essential to your mental health, which impacts your career success as well, that you have people around you to depend on for advice, comfort and reinforcement. Find your tribe and make sure you show them gratitude for how they've helped you — and don't forget to be there for them, too.
6/7
6. Understand Your Superpowers.
Recently, I participated in a 360 review with one of our consultants – what a scary and empowering experience – and she asked me, "What are your superpowers at your firm?" I rattled off several things, and she was surprised because I was able to articulate them quickly. She mentioned that people often struggle with knowing their value.
As a woman in the C-suite, this is imperative. You need to know what you bring to the table and use those skills to find your perfect role and keep progressing forward. If I did not understand what I was good at, I would not be in my current role because it did not exist. We created this role based on my own personal superpowers.
I know it is not always in the cards to create a role, but this also applies to seeking out the perfect role for you.
7/7
7. Be Open to Feedback.
Regardless of where you are in your career, there are always lessons to be learned, so be open to them. Don't be afraid of feedback — good or bad, right or wrong — because it's just one person's perception at that moment in time. No one is holding you to that characteristic forever, so listen, reflect, pay attention to your behavior and grow. Learning how others perceive you can improve your performance if you were unintentionally sending a different signal than intended. Criticism isn't always critical, it can be helpful, too.
When we first onboard younger associates to our firm, this idea is something I start with to impress upon them its importance and to never feel bad. I remind them that receiving feedback is imperative to their growth, and we should have a healthy discussion about how they can improve often. Associates who learn to take that feedback and adjust their performance show great potential for excelling in their careers and becoming thoughtful leaders.
When you are driven, focused and looking to excel in your life and career, do not be afraid to speak out, try new things or challenge yourself with uncomfortable situations. Set goals, learn your lessons and be your own personal cheerleader, or when it is too hard, tap that support system to keep you going.
While women have come a long way in the last several decades in the workplace, we still have a long way to go. But by taking these lessons to heart, ambitious women in any industry can thrive — and truly nothing is impossible.
--
This article was written by and presents the views of our contributing adviser, not the Kiplinger editorial staff. You can check adviser records with the SEC or with FINRA.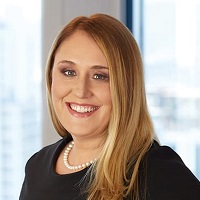 Managing Director of Growth and Client Experience, Halbert Hargrove
Kelli Kiemle holds multiple roles with Halbert Hargrove. As Managing Director of Growth and Client Experience, she sets the tone for the quality and character of Halbert Hargrove's client service relationships. She also manages the associate wealth advisers and client service managers. Kelli is also responsible for overseeing the firm's wide-ranging marketing and communications initiatives, including their mentor program.