Are You Liable When a Customer's Hummer Gets Stolen from Your Parking Lot?
A motel stay led to an unfortunate loss for a California couple. Can they hold the motel responsible? A lawyer's take on the situation may not leave them smiling.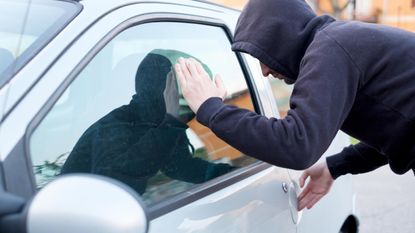 (Image credit: Getty Images)
My paralegal, Anne, buzzed me: "You have a woman on the phone who is crying. Her car was stolen from the parking lot of a motel, and she can't get anyone to help her." I took the call immediately.
"Emma" explained that she and her husband were fleeing Northern California fires, spent a night at a motel, discovering, 'Our 2009 Hummer H2 with 45,000 miles on it was stolen sometime in the early morning hours. The motel's parking lot is not gated or fenced, and there were no video cameras, bright lighting or security guards."
"The motel's insurance company has denied responsibility, but because it happened on their property, doesn't this make them liable? Also, a police officer said there have been several vehicle thefts in this general area."
Subscribe to Kiplinger's Personal Finance
Be a smarter, better informed investor.
Save up to 74%
Sign up for Kiplinger's Free E-Newsletters
Profit and prosper with the best of expert advice on investing, taxes, retirement, personal finance and more - straight to your e-mail.
Profit and prosper with the best of expert advice - straight to your e-mail.
Is the motel on the hook for her Hummer? And how much is it worth?
"This was the last year Hummers were manufactured. An H2 with this low mileage, in good to excellent condition would sell for around $70,000," Cooper Johnson of A&L Imports in Colleyville, Texas, told me.
Does the fact of being parked on the motel's property alone make the motel financially responsible? And what about the couple's auto insurance?
For an answer, I turned to La Jolla, Calif., attorney Evan Walker (evanwalkerlaw.com), whose practice concentrates on property damage cases.
Was the Motel Negligent, Failing to Use Reasonable Care to Protect Guests?
"The operative legal terms and concepts here are negligence and reasonable. A business owner must use reasonable care to protect customers and guests from another person's harmful conduct on the property if that conduct can be reasonably predicted. Walker lists three questions that must be answered:
Did the business reasonably anticipate negligent or criminal conduct of a third party on their property?
If that conduct can't be reasonably anticipated, they do not have to take proactive steps.
But if they are aware this activity is going on, there is an affirmative duty to take reasonable care to protect the people who come onto the property.
So, what is reasonable care? Cameras, security guards, security lights?
"What's reasonable in each case is determined by the circumstances," Walker points out, adding, "Here, we know there were prior vehicle thefts in the area. As the motel could have anticipated this conduct, an argument can be made that they should have had bright parking lot lights, video and perhaps even a nightly security patrol."
Must Still Establish Causation
Of course, lacking those things alone does not make the motel responsible, as we need to establish causation. The motel's insurance company would argue the theft could have occurred even with all those security measures in place.
"But having those things would certainly discourage a car thief!" you are thinking.
The insurance company's lawyers could point to a study conducted by The Surveillance Studies Centre in the Department of Sociology at Queen's University in Kingston, Ontario, Canada, which concluded, "Despite claims by police, private security and camera technology companies, deterrence has not been proven."
Advice to Emma
Walker doubts that Emma will find an attorney to represent her, either on a contingent fee or per-hour fee basis, "as this is not a slam dunk and the expense could not be justified. Small Claims Court only has a $10,000 limit in California, so that is not a good option either.
"However, a demand letter to the insurance company from an attorney who would argue negligence is worth the effort and the small fee most lawyers would charge. This could lead to a substantial settlement offer. It's worth a try," Walker concluded.
Helped by a Disaster Declaration
On Oct. 16, 2020, President Trump approved a Major Disaster Declaration for California due to the September wildfires. Because of this declaration, there is a good chance the couple will be able to take this $70,000 theft loss when filing their taxes. They should consult with a CPA or IRS Enrolled Agent knowledgeable in theft losses.
Why Not File an Insurance Claim?
I'll bet you wonder, "Why didn't they just file a claim with their own auto insurance company?"
"It was because my husband wanted to save money, so he dropped collision and comprehensive coverage," Emma said, crying.
Los Angeles insurance broker Karl Susman offered this advice for anyone with an older car that still has a high value: "It is often false economy to drop collision and comprehensive insurance on an older car if you could not afford to replace it out of your own pocket. At most, having the proper coverage would have cost the couple a few hundred dollars more yearly."
This article was written by and presents the views of our contributing adviser, not the Kiplinger editorial staff. You can check adviser records with the SEC or with FINRA.
Attorney at Law, Author of "You and the Law"
After attending Loyola University School of Law, H. Dennis Beaver joined California's Kern County District Attorney's Office, where he established a Consumer Fraud section. He is in the general practice of law and writes a syndicated newspaper column, "You and the Law (opens in new tab)." Through his column he offers readers in need of down-to-earth advice his help free of charge. "I know it sounds corny, but I just love to be able to use my education and experience to help, simply to help. When a reader contacts me, it is a gift."