Sponsored
Financial check-in: 4 smart financial actions to take now
Sponsored Content from Ameriprise Financial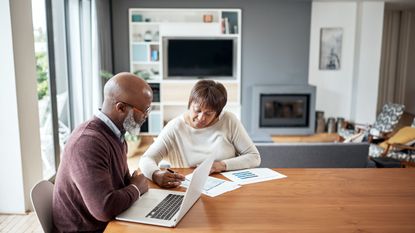 Midyear is a great time to revisit priorities and take actions — big and small — to help you stay on track to reach your financial goals.
Here are four smart actions to consider:
1. Review your investment portfolio
Your portfolio should always reflect your financial goals, time horizon and risk tolerance. Have any of those elements changed in the past year? If so, schedule a review with your financial advisor.
Just as the stock market can change over time, so can your goals and comfort with risk. In addition, throughout market cycles, your asset mix may drift away from your original targets, which were selected to support your financial goals. Your Ameriprise financial advisor is a knowledgeable resource to help you remain on track over time and make adjustments when your goals and needs change.
2. Confirm your beneficiary designations
A beneficiary is a person or entity, such as a trust or non-profit, that you designate to receive the assets in your financial accounts when you die. Beneficiaries named on your financial accounts override your will. For that reason, it's important to keep your information up to date, especially after a major life change such as a birth, divorce or marriage.
Designating beneficiaries could be considered an act of kindness for your loved ones. It allows your assets to transfer outside of probate, a court process that is both time consuming and costly. Periodically review your designations and communicate your plan to heirs.
3. Evaluate your cash reserve
When a financial emergency arises, a cash reserve can help you pay for and stay on track with your financial goals. Strive to keep three to six months of living expenses in a safe, liquid cash account. A savings account, money market deposit account or short-term certificate of deposit are good options to consider.
Because your cash reserve is the first line of protection against a financial setback, you should review it annually to make sure that it fits your current needs. If you used some of your cash reserve recently or your circumstances have changed — higher expenses with a new child or aging parent, for example — it's worthwhile to replenish it.
Financial checkpoints and milestones
While it's a good idea to review your financial plan regularly, you may benefit from a comprehensive check-in as you reach these age milestones.
4. Jump-start organizing your tax records
It's important to maintain quality records to support your income and expenses each tax season. Whether you file yourself or work with a tax professional, consider organizing this material earlier in the season to help minimize stress and stay on track for the tax day deadline.
Feel more confident about the year ahead
Your Ameriprise financial advisor is committed to helping you stay on track to achieve your financial goals. Contact them to review your progress and investment portfolio. You can also track your goals and progress online — any time, from any device.
Get personalized financial advice to help you achieve the financial goals you envision. Learn more at Ameriprise.com.
Ameriprise Financial cannot guarantee future financial results.
Ameriprise Financial, Inc. and its affiliates do not offer tax or legal advice. Consumers should consult with their tax advisor or attorney regarding their specific situation.
Investment products are not insured by the FDIC, NCUA or any federal agency, are not deposits or obligations of, or guaranteed by any financial institution, and involve investment risks including possible loss of principal and fluctuation in value.
Investment advisory products and services are made available through Ameriprise Financial Services, LLC, a registered investment adviser.
Ameriprise Financial Services, LLC. Member FINRA and SIPC.
This content was provided by Ameriprise Financial. Kiplinger is not affiliated with and does not endorse the company or products mentioned above.