How to Protect Your Wealth When Fraud is Everywhere
Sponsored Content From IdentityForce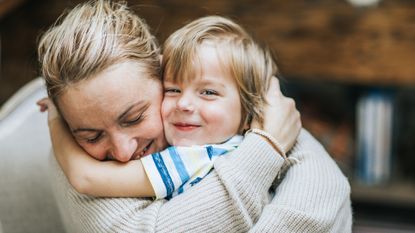 4 Key Steps You Can Take to Safeguard and Secure Your Identity
It's a sobering realization: Many Americans now accept that falling victim to identity theft is inevitable. In fact, 3 in 5 people expect to experience a financial loss from identity theft this year, according to new research by the American Institute of CPAs (AICPA).
From COVID-19 scams to unemployment fraud, today's uncertain digital environment is fueling unprecedented volumes of identity crimes. What's more, early data from a report to be published in mid-2021 by the nonprofit ID Theft Center indicates a rise in victims who are being targeted not just once, but multiple times.
Subscribe to Kiplinger's Personal Finance
Be a smarter, better informed investor.
Save up to 74%
Sign up for Kiplinger's Free E-Newsletters
Profit and prosper with the best of expert advice on investing, taxes, retirement, personal finance and more - straight to your e-mail.
Profit and prosper with the best of expert advice - straight to your e-mail.
The bottom line? Unfortunately, your chances of identity theft have never been higher. With the likelihood so widespread, how can you reduce your odds and be prepared when it does happen?
Here are some facts to know and ways to protect what's yours – from every angle.
Kiplinger users receive 33% off of premium IdentityTheft Services, ranked #1 by CNBC, USNews, and Tom's Guide.
1. Identify Your Risk
As the COVID-19 pandemic continues to create a target-rich environment for identity thieves and cyber criminals, the types of fraud are also becoming more sophisticated. And that's ushering in a new and more frequent collection of scams. Here are some of the most concerning ones:
Account takeovers. This type of identity theft – where a criminal gains unauthorized access to an online account – is becoming the new normal. It's up a staggering 72% from a year ago, according to Javelin Strategy & Research's 2020 Identity Fraud Report.
Example: Say you're sitting outside a coffee shop using its public hotspot. A fraudster could have set up a malicious Wi-Fi network with a legitimate-sounding name. And you won't realize that when you log into an account, you may be transferring your username and password, or even payment data, through a network controlled by a scammer.
Card not-present fraud. Through hacking or phishing, stolen credit card data is used to make purchases online, by phone or through the mail. This crime has been buoyed by the sheer volume of increased online shopping and remote work.
With a stolen credit card number, CVV code and billing address, a criminal can rack up recurring charges -- masking them as something similar to what you buy regularly.
Data breaches. A constant threat that puts personal information at risk, the financial gain from selling your stolen information on the dark web drives nearly 9 in 10 cybercrime incidents, according to the Verizon Business 2020 Data Breach Investigations Report.
IdentityForce is continuously tracking this activity, so you can stay updated on 2021's worst data breaches.
Government benefits and tax scams. Unemployment fraud is spiking across the U.S., as scammers file bogus jobless benefit claims using stolen personal information. Fraudsters are also stepping up attempts to nab tax refunds by filing fictitious tax returns and, in a new twist, stealing client data from tax preparers through phishing.
Victims may not even know about the fraud until receiving a letter from the IRS about an underreporting of benefits they've supposedly received. Or, even worse, they receive an unexpected 1099-G from a state's unemployment department, inflating their income and adding complexity to tax returns at the state and federal level.
Peer-to-peer (P2P) payments. Javelin's report finds that Peer-to-Peer (P2P) systems experienced an incredible 733% increase in fraud between 2016 and 2019. This is a threat that makes informed decisions about secure payment methods vitally important.
A typical scenario? You pay for an item online by sending money via P2P (Venmo, Zelle and Apple Pay are examples) to someone who seems authentic. But you never receive the item – tricking you into a bogus transaction and potentially exposing your payment information.
Synthetic identity theft. Among the fastest-growing types of financial crime, fraudsters pair real personal information such as a legitimate Social Security number (SSN), with fake details such as a date of birth, to create false identities.
Then they use those fake identities to open new accounts, take out loans, apply for jobs or get health insurance. See Meredith's story in the next section.
IdentityForce surrounds you and your family with complete identity, privacy and credit protection. Find out how it works.
2. Upgrade Your Protection
As these patterns of identity fraud evolve and spread, they're also becoming harder to detect.
With synthetic identity theft, for example, perpetrators act more like any typical consumer. For example, they can build and use credit over time, instead of quickly cashing in before the victim notices like "traditional" identity scammers.
"I didn't even know what was happening for months," says Meredith M. of California, who discovered that a scammer had paired her SSN and maiden name with a fake first name and address, and then applied for credit and a car loan.
Unaware of the fraud until she tried to open a new small business checking account, she couldn't imagine why the bank was telling her there were two people associated with her SSN. "At that point, you're not exactly presumed to be the real person. And the burden was on me – the true victim – to prove it and clean up the mess the criminal left behind."
Experiences like Meredith's are why security experts say identity theft protections must ramp up. The problem? The level of proactive prevention that most people take simply doesn't match the advanced level of risk that we all face.
Consider this: Less than half of Americans have checked their credit or debit card statements to ensure charges match purchases since the start of the pandemic, according to the AICPA data. Plus, one-third say they've never looked at their credit report.
3. Protect Your Wealth
In the digital world, cyber threats lurk around every corner. They're a huge concern for all of us because they're increasingly going after our personal wealth. In fact, 72% of people who work with advisors to manage their money believe that protecting financial assets is a top concern right now, second only to managing volatility, according to a 2020 survey by the CFP Board.
Here's what's happening: The Financial Services Information and Analysis Center warns of a rising pattern of cybercrime targeting retirement accounts – attractive to identity thieves because they generally hold larger balances and are typically checked by their owners less often than other financial accounts. There are increasing cases, for example, where criminals access participant accounts through compromised login credentials, obtain all sorts of personal data and actually drain the funds.
How can you avoid this cybersecurity vulnerability? One way to stay informed and take control is to step up proactive monitoring of all the important pieces of your financial life that are among cyberthieves' high-value targets – your bank, credit, investment and retirement accounts. Wouldn't it be nice if you could engage an early warning system that guards your personal information in a comprehensive way? IdentityForce's layers of protection have you covered on all fronts because they focus on multiple forms of identity theft risk with advanced detection technology.
For example, Bank and Credit Card Activity Alerts give you email and mobile text notifications when a charge, withdrawal or balance transfer exceeds a dollar amount you choose. The idea is to help quickly spot credit card fraud and bank account fraud in one centralized place.
In addition, IdentityForce also offers Investment Account Alerts, which continuously monitor your 401(k), brokerage and financial accounts for potential fraud relating to deposits, withdrawals or duplicate transactions.
And with daily Comprehensive Credit Monitoring, you'll also get alerts whenever key changes are detected inside your credit reports and credit score – from all three credit bureaus.
4. Fortify Your Defenses
All in all, it's been a tumultuous year for identity theft risk. That's why it's more important than ever to go beyond basic privacy practices and free alerts. You need to secure your information before it's compromised with the best identity theft protection available. No one can prevent all identity theft, but you can significantly strengthen your ability to detect it and reduce the impact.
The most effective step you can take? Letting an expert identity monitoring and recovery service do the work for you. A service like IdentityForce will continuously monitor your digital footprint for suspicious activity and provide immediate alerts when detected. IdentityForce also includes white-glove, fully managed identity restoration services, with a $1 million identity theft insurance policy if needed. What's more, an intelligent dashboard approach personalizes identity risks and provides actionable recommendations so you can move quickly to shut down vulnerabilities and protect your identity from further damage.
With more than 40 years of experience and best-in-class rankings, IdentityForce has been at the forefront of proven identity, privacy and credit protection solutions. IdentityForce's UltraSecure+Credit plan, for example, alerts you to potentially fraudulent use of your personal information — whether that's someone selling your SSN or credit card number on the dark web or using your medical insurance.
And while most identity theft protection services monitor only one credit bureau, UltraSecure+Credit gives you triple-credit bureau protection, providing alerts across all three major credit bureaus: Equifax, Experian and TransUnion.
For Meredith, that sounds like valuable help for what turned out to be a maddening and time-consuming ordeal. "I can tell you that the worry, time and effort it takes to try to stop the damage and correct the situation basically takes over your life," she says. "And you feel like you're on your own."
Kiplinger users receive 2 Months Free on ALL Annual Plans
This article was written in partnership with IdentityForce. Kiplinger is not affiliated with and does not endorse the company or products mentioned above.