Sponsored
Entrepreneurs: Move into Your Financial Future with Eyes Wide Open
Sponsored Content from Financial Service Directory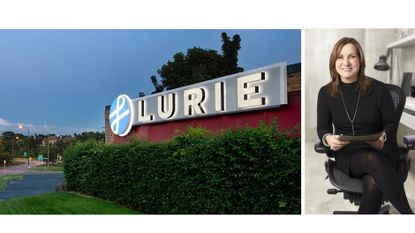 One of the most important assets a business may have is rarely reflected in its yearly statement.
"The value of easy access to seasoned financial experts who understand your industry and who have the resources to help you reach your goals may be hard to quantify, but it is impossible to overstate," says Michele Martin, President of Lurie Wealth Advisors.
Lurie Wealth Advisors is a sister company of the accounting firm Lurie LLP, a large regional firm with locations in Minnesota and Florida that focuses exclusively on the needs of high-net-worth families and the businesses they own. Lurie, LLP was founded 80 years ago and continuously led by six generations of partners. Lurie Wealth Advisors was named as one of Accounting Today's Top 150 Wealth Management Firms by Assets Under Management in 2019.
Subscribe to Kiplinger's Personal Finance
Be a smarter, better informed investor.
Save up to 74%
Sign up for Kiplinger's Free E-Newsletters
Profit and prosper with the best of expert advice on investing, taxes, retirement, personal finance and more - straight to your e-mail.
Profit and prosper with the best of expert advice - straight to your e-mail.
In response to the needs of Lurie LLP's clients, Lurie Wealth Advisors was formed in 2015. Housed in the Lurie headquarters, it builds on the parent company's experience with high-net-worth entrepreneurs. To lead the wealth management team, Lurie tapped Martin who has worked for the firm since 2014 and who has 30 years of experience in private banking, trusts, investments, and commercial banking.
A Holistic Approach to Wealth Management
"For entrepreneurs, the line between business and personal interests is blurry, so close, personal and long-term relationships are critical," says Brian Thorkelson CIO of Lurie Wealth Advisors. "We dedicate a lot of time getting to know clients and their families."
Lurie Wealth Advisors' clients are highly successful, well-educated men and women who often own a business. Many are contemplating a transition such as buying or selling a business, retirement, and divorce or proactive planning to mitigate personal and business-related risks.
"Every decision has a ripple effect, impacting profitability, lifestyle, tax liability, and legacy plans, so we act as quarterbacks. We balance the many variables, orchestrate a strategy and coordinate a client's entire financial team – investments, legal, accounting, tax, and insurance," explains Martin. "As fiduciaries, our role is to provide effective, absolutely unbiased decision support."
An exclusive commitment to the best interest of clients also informs Lurie Wealth Advisors' investment management services. "We are independent, so we have the freedom to consider the entire investment universe," says Thorkelson. "Our original portfolios are well researched by our own team. We will not expose a client to unnecessary risk or just plug someone into a model portfolio."
Cash Flow Studies Help Future-proof Businesses and Retirement
An essential tool in Lurie Wealth Advisors' approach is the cash flow process. "Until someone invents the crystal ball, cash flow studies are the next best thing when planning the future," says Martin. "We have direct access to Lurie's experienced CPAs and professionals, who are located across the hall and can work with us to run the different scenarios. The information generated creates confidence, and even better, provides the guidelines for making proactive adjustments along the way."
Cash flow studies are particularly important to retirement plans. "Even very large nest eggs can be depleted early unless you follow a disciplined withdrawal plan. By projecting cash flows, you will know how foreseeable events, such as the sale of a house, the death of a spouse, major purchases and other events will affect your retirement income or philanthropic goals," says Thorkelson.
"Financial strategies change rapidly when someone moves from the accumulation phase to the distribution phase. It's a whole new ballgame. It's particularly satisfying to us when clients who have worked and saved diligently all of their lives, trust us to handle their assets during their retirement years," concludes Martin. "We work hard everyday to earn their trust and serve their family in the decades ahead."
Navigating Uncertain Times
"This time is different." As the saying goes, these are the four most dangerous words for an investor. And yet every time is different. Michele and Brian have spent the past 30 years giving financial advice and this is now the fifth bear market they have navigated with clients. While the catalyst was never the same, each time presented similar themes and investment behaviors.
The most important similarity is there has always been a full recovery for broadly diversified portfolios. While none of us have lived through a pandemic this significant, we do have some historical examples to draw from. Lurie Wealth Advisors is here to help our clients through this period of uncertainty. We do the work together with our clients to position portfolios appropriately, take advantage of opportunities as they come along, and to plan for their future.
Working as one to deliver independent, objective advice
luriewealthadvisors.com | 612.381.8750
2501 Wayzata Boulevard | Minneapolis, MN 55405
LWA@luriewealthadvisors.com
Securities offered through DAI Securities, LLC, member FINRA/SIPC. Advisory Services offered through AdvisorNet Wealth Management. Lurie Wealth Advisors, DAI Securities LLC, and AdvisorNet Wealth Management are separate and unaffiliated entities.
This content was provided by Financial Service Directory. Kiplinger is not affiliated with and does not endorse the company or products mentioned above.