How to Get Rid of a Timeshare
It's not easy, and you will never get back what you paid for it.
Maybe you're suffering buyer's remorse after succumbing to high-pressure sales tactics. Or maybe you're not vacationing as you once did, and you are eager to excise the escalating annual maintenance fee from your budget. Whatever the reason, a healthy percentage of the estimated 9.2 million households that own timeshares are itching to ditch them.
Before you try to sell your timeshare, face one fact: You will never get back what you paid for it—a figure that can be substantial. In 2018, buyers paid an average of $21,455 per timeshare interval (a week or equivalent points) and an average annual maintenance fee of $1,000, according to the American Resort Development Association. Realistically, you can expect to recoup as little as 10 to 20 cents on the dollar—and in the worst case, you will have to pay out of pocket to get rid of it.
The desirability of your destination, the resort and the week of your stay will determine demand for your timeshare and its resale value. Brand-name resorts—for example, Disney, Hilton, Marriott and Wyndham—in Hawaii, Las Vegas, Orlando and New York City have wider appeal than independently owned resorts with limited, regional appeal, such as those on the Jersey Shore or in the Poconos. If you own a higher-demand "event week," such as Thanksgiving or Christmas week in New York City, you may be able to get 30 cents on the dollar, says Judi Koz­lowski, a real estate agent in Orlando who specializes in timeshares.
Subscribe to Kiplinger's Personal Finance
Be a smarter, better informed investor.
Save up to 74%
Sign up for Kiplinger's Free E-Newsletters
Profit and prosper with the best of expert advice on investing, taxes, retirement, personal finance and more - straight to your e-mail.
Profit and prosper with the best of expert advice - straight to your e-mail.
Call the resort first. If a resort is actively reselling its own timeshares or is converting weeks into points, it may agree to buy back your week. No matter how valuable your week may be, the resort will offer less than you probably could sell it for elsewhere. If you want out super-fast, however, a buyback is the way to go. You'll usually have to pay your maintenance fee for the current year, as well as closing costs of about $500 to $750.
Go to ResponsibleExit.com and click on your resort developer's name to get contact information for a customer-service representative. And beware of timeshare exit companies, which often use come-ons and scare tactics in advertising and marketing (see "Don't Fall for Timeshare Exit Scams"). The American Resort Developers Association (ARDA) launched ResponsibleExit.com to inform timeshare owners about their options.
You shouldn't be hit up by a salesperson trying to upsell you into another timeshare. If your resort isn't listed yet, contact the ARDA Resort Owners' Coalition Consumer Support Center at 800-515-3734 or responsibleexit@arda.org. Or call your resort's management company or homeowners association.
You may be able to give back your timeshare to the resort (charities generally do not accept them as gifts). It's cheaper for a resort to accept a deed back than to foreclose on you, says Brian Rogers, of the Timeshare Users Group. The resort may do so for free, especially if your week is valuable, or in exchange for next year's maintenance fee.
Sell it yourself. Even in the hottest markets, you must price your timeshare appropriately. See what others are charging for similar properties. For example, a week in high season for a two-bedroom, two-bath unit with an oceanfront view at the Hyatt Residence Club Maui at Ka'anapali Beach in Lahaina, Hawaii, was recently listed on Redweek at prices ranging from $35,000 to $125,000.
A resort may charge a resale buyer various fees, such as a club activation fee and closing and transfer fees, which could easily add up to a couple of thousand dollars. A buyer may also want title insurance. Those costs are negotiable between seller and buyer. If you want to sell more quickly, offer to pay them for the buyer, says Rogers.
Two major online communities for timeshare owners offer current and historical for-sale listings, as well as advice and owner discussions. For closed listings, check out(redweek.com; search by your resort's name and click on "Historical Resales"). To list your timeshare for sale, pay a $19 membership fee and choose among three plans: basic for $60, verified (for the buyer's benefit) for $80, or full service for $125, with a fee at closing of $399 or 3% of the resale price. The Timeshare Users Group also lists closed sales, and you can list your timeshare with a $15 annual membership. To see closed sales, search by resort and click on "Resale/Rental History."
If you want help, hire a real estate agent who specializes in timeshares. Ask your resort if it can recommend a preferred agent, or look for a member of the Licensed Timeshare Resale Brokers Association (search by state or resort name at licensedtimeshareresalebrokers.org) or an agent who has obtained the Resort and Second-Home Property Specialist certification from the National Association of Realtors (go to realtor.com/realestateagents and add "RSPS" to your advanced search criteria).
At closing, agents may charge a flat fee or a percentage commission. For example, Kozlowski charges $1,000 on sales of less than $3,000; $1,500 on sales of $3,000 or more; and 15% on sales of $10,000 or more. Most agents charge 25%, she says.
Your resort may have the "right of first refusal." If a buyer makes an offer, you must submit it to the resort. It will either match the offer and buy back the timeshare itself, or it will allow you to close the deal with the outside buyer.
The usual cost to close a timeshare resale in the U.S. is $300 to $700. If you sell it yourself, contact a licensed timeshare closing company, such as Timeshare Escrow and Title (timeshareresaleclosings.com) or Timeshare Resale Closing Services Inc.).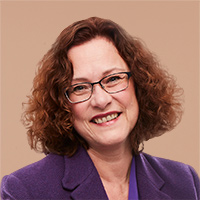 Contributing Writer, Kiplinger's Personal Finance
Esswein joined Kiplinger in May 1984 as director of special publications and managing editor of Kiplinger Books. In 2004, she began covering real estate for Kiplinger's Personal Finance, writing about the housing market, buying and selling a home, getting a mortgage, and home improvement. Prior to joining Kiplinger, Esswein wrote and edited for Empire Sports, a monthly magazine covering sports and recreation in upstate New York. She holds a BA degree from Gustavus Adolphus College, in St. Peter, Minn., and an MA in magazine journalism from the S.I. Newhouse School at Syracuse University.