When Your Birthday Isn't Your Birthday (According to Social Security)
Social Security benefits and birthdays go hand in hand, but for those born on certain specific days of the year, bureaucracy can add an interesting twist to such a simple concept.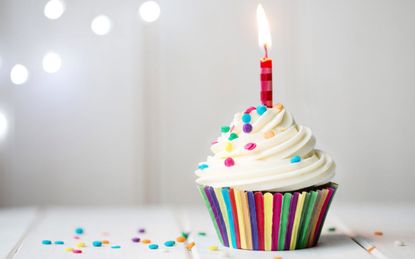 (Image credit: Copyright 2016 Ruth Black.All rights reserved)
There are a couple of circumstances where the Social Security Administration changes your birthdate for you. Chances are if this applies to you, you already know this, but I thought I'd explain it anyhow just so you'll know what it's all about.
First of the Month
If your date of birth falls on the first day of the month, then for Social Security purposes, your Birth Month is actually the month prior to your actual date of birth. So, if you were born on July 1, according to the Social Security Administration, your Birth Month — and therefore the month that your benefit is based upon (for example, Full Retirement Age) — is June. In this example, your Birth Year remains the same, but that's not always the case … as you'll see below.
First of January
In the case of a date of birth being Jan. 1, your Birth Month is December, and your Birth Year is the year prior to your actual birth.
Subscribe to Kiplinger's Personal Finance
Be a smarter, better informed investor.
Save up to 74%
Sign up for Kiplinger's Free E-Newsletters
Profit and prosper with the best of expert advice on investing, taxes, retirement, personal finance and more - straight to your e-mail.
Profit and prosper with the best of expert advice - straight to your e-mail.
Twenty-ninth of February
If you are one of the lucky ones who happens to have been born on Leap Day, meaning Feb. 29, don't worry! Even though your birthday only comes once every four years, your benefits won't be affected. The Social Security Administration doesn't really care what day of the month you were born on, only the month and year. So even though your actual date of birth anniversary doesn't come every year, the month does, and the Social Security Administration counts February as your Birth Month in your case.
The Bottom Line
When it comes to Social Security, nothing is simple — even your birthday. Make sure you understand all the rules before making your benefit decisions.
This article was written by and presents the views of our contributing adviser, not the Kiplinger editorial staff. You can check adviser records with the SEC or with FINRA.
President, Blankenship Financial Planning
Jim Blankenship of www.BlankenshipFinancial.com is a practicing fee-only financial planner, author and speaker, in New Berlin, Illinois. He has written three books, including the popular "Social Security Owner's Manual." Jim focuses extensively on Social Security, retirement plans and income taxes in writings on the blog www.FinancialDucksInARow.com.