4 High-Yield Spots to Park Your Savings
How much is your savings account earning? It could be about $1 per year on an account worth $10,000. If so, take a moment to check rates for online options instead. You might be pleasantly surprised.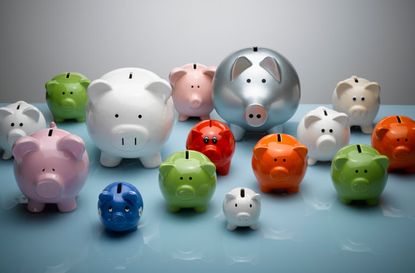 (Image credit: This content is subject to copyright.)
Take a look at someone's savings account and you can learn a lot about what type of lifestyle they lead and how they feel about risk.
Therefore, one of the first steps I take when trying to understand the financial health of my clients is to see how much they have in savings.
Now, while there is a lot of debate on how much a person should save, there shouldn't be as much deliberation on where to stash your savings. But you'd be surprised: Many smart savers are cheating themselves because they aren't putting their money where they should.
Subscribe to Kiplinger's Personal Finance
Be a smarter, better informed investor.
Save up to 74%
Sign up for Kiplinger's Free E-Newsletters
Profit and prosper with the best of expert advice on investing, taxes, retirement, personal finance and more - straight to your e-mail.
Profit and prosper with the best of expert advice - straight to your e-mail.
Here is an easy way to maximize your return on your savings:
Your Big Bank is WAY Underpaying You!
I see many people who keep their savings in a savings account at the same bank where they hold their primary checking. Unfortunately, for most who do this, you probably notice almost no return on those funds.
Most of the big banks (see Bank of America, Citibank, Chase) pay a paltry return, usually around 0.01%. For someone who has $10,000 in savings, that's a return of ONE DOLLAR per year. I'm guessing that 0.01% return doesn't even cover the cost of keeping your account open, let alone help offset inflation.
The good news is you have other solutions for saving your money.
Online High-Yield Savings Accounts
Today, more and more consumers are turning to online banking. Digital transactions, emailed receipts and the elimination of the in-person teller have altered how consumers view the financial services sector. Customers have become more confident with electronic transactions and don't mind never actually seeing money exchange hands.
In addition to the convenience of digital banking, the most appreciated benefit comes in the form of higher interest rates. The rates of a high-yield savings account can be as high as 1.55%.
This may not sound like much, but when you consider that $1 you were earning per year on a $10,000 savings account, a rate of 1.55% bumps your yearly savings to $155. Remember, these online banks offer the same FDIC protections as your traditional brick-and-mortar big banks.
Which Online Savings account is best for me?
Deciding where to save money online can be difficult. Knowing which recommendations and reviews to trust and finding the best interest rates can be good starting points. Weighing interest rates against fees, account options (like ATM services), brand recognition, reputation and convenience makes choosing where to maximize savings a challenge.
Here are four FDIC-member banks with high-yield savings options:
Ally Bank
An originator of online services, Ally Bank continues to lead the way in the digital banking experience. The 1.45% APY is a few hundreds of a point lower than some competitors, but Ally provides a range of exceptionally well-executed digital services, like a well-developed and user-friendly dashboard, online chat customer service, and mobile apps for practically any platform. In addition to the service-oriented digital experience, Ally offers no-fee accounts and no minimum deposit requirement.
Discover Bank
The credit card company turned financial services provider has one of the best bonus programs of any online bank: new accounts opened before April 2, 2018, are eligible for up to a $200 bonus (on deposits of $25,000, with qualifying conditions). Beyond that, Discover savings accounts are high-yield, at 1.50%, with no monthly service fees or minimum deposits. Savings accounts come with the convenience of the Discover network and customer service.
Synchrony Bank
At a whopping 1.55% APY, Synchrony offers a savings option with no minimum balance requirement or fees. Account holders earn benefits and rewards when they save and use their ATM cards.
Marcus by Goldman Sachs
This newly created online banking option offers high-yield savings accounts with an APY (annualized percentage yield) of 1.50%. There is no minimum deposit to open a savings account and no transaction fees. Marcus by Goldman Sachs also offers high-yield CDs (certificates of deposit) for people who can keep a portion of their savings locked up a little longer, with an APY of 2.05% for an added boost to your returns.
Conclusion
Given these options, consider switching to a financial institution that can offer you the better yield when you park your money with them. After all, having readily-available cash is a good idea for just about anyone. You might as well let your good financial stewardship be rewarded.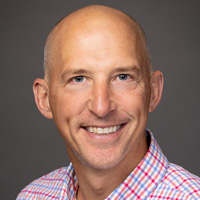 Founder, Lake Road Advisors, LLC
Paul Sydlansky, founder of Lake Road Advisors LLC, has worked in the financial services industry for over 20 years. Prior to founding Lake Road Advisors, Paul worked as relationship manager for a Registered Investment Adviser. Previously, Paul worked at Morgan Stanley in New York City for 13 years. Paul is a CERTIFIED FINANCIAL PLANNER™ and a member of the National Association of Personal Financial Advisors (NAPFA) and the XY Planning Network (XYPN). In 2018 he was named to Investopedia's Top 100 Financial Advisors list.