Save Money This Holiday (While Creating a Closer Family)
Your greatest gift could be the least expensive one. This holiday season, here are seven ways to turn your focus away from giving the "perfect" gifts to making lasting memories instead.
By about mid-December, after I've spent months listening to Christmas songs blasted in stores and shopping sales for that "perfect gift," I tend to get a little jaded. Is the holiday season only good for retailers? Seriously, does my father really need another gift certificate? (He still hasn't used the one I gave him two years ago!)
And then I think about which holiday happenings over the years have meant the most to me: there's the cards from my brother (where he draws a funny cartoon and writes something insane that always makes me laugh); the time when I was little that I thought I saw Rudolph fly over our roof (it was a plane with a red light); waiting every year for my dad to set up his video camera before we could open presents; singing songs around the tree with my grandparents and cousins; listening to my grandfather share his stories about the war; my mother reading us children's books on Christmas Day.
Sure, I've gotten some cool presents over the years. But the point is that what matters — what really stands out in my memory — are moments of emotional meaning. They're the moments when I laughed with my family or complained with my brother about my dad taking forever to set up his camera or felt awkward standing up in front of my cousins and reading a poem for our annual family talent show.
Subscribe to Kiplinger's Personal Finance
Be a smarter, better informed investor.
Save up to 74%
Sign up for Kiplinger's Free E-Newsletters
Profit and prosper with the best of expert advice on investing, taxes, retirement, personal finance and more - straight to your e-mail.
Profit and prosper with the best of expert advice - straight to your e-mail.
Why The Greatest Gifts Are Meaningful Moments
I'm not suggesting that you forgo gift giving (unless you'd like to instigate a riot in your home). But I am suggesting that you could make your holidays much more meaningful with a little foresight.
In his book The Relationship Cure, Dr. John Gottman writes about a dinner conversation he had with a psychologist friend. He writes, "Ross explained to me that he had come to think of his life as a string of pearls in which each pearl was a moment just like the one we were having — where we felt totally present and were connecting with each other on a deep meaningful level. He said he had made a conscious effort to collect moments like these."
When you think of your holiday moments as pearls that you are stringing together, you become more aware of the significance of each emotional moment. Those moments become an opportunity to bond with your loved ones. It's only in being present and truly paying attention that we capture the magic of life. As you hang ornaments on the tree or make your famous hot wassail, pay attention to what your family members are saying, study their facial expressions, notice their gestures. When you observe their expressions of contempt, happiness, sadness, fear or boredom, your acknowledgement of it and attempt to understand will lead to deeper, more meaningful moments.
Being with family is a funny thing: One moment you love them intensively, the next, you want to run out of the room screaming. This is why it can be frustrating to make everyone happy with traditions; no matter what, someone's going to roll their eyes. But these joyful, silly or awkward moments are the pearls that make your holidays magical.
Top 7 Ideas to Bring More Meaning to Your Holidays
1. Tell Family Stories
Make this fun and informal. You can go around the dinner table and have each person tell what they are grateful for or relay a favorite family memory. If you have an especially resistant crowd, start with topics that are silly and playful, like "What was the worst holiday gift you ever received?" or "What's your most hated holiday food?" The idea is not to emphasize the negative, but if your family is not the "Hallmark type" and you want to get them involved, this can get the conversation started in a light way.
2. Create a Family Holiday Objective
For example, "This year, we are going to focus on giving to others. For each of the 12 days of Christmas, we're going to do something nice for someone and then report back to the family at dinnertime about the results."
3. Start Activities with a Meaningful Question
Before you go out to pick a Christmas tree or light the menorah, tell your family, "At the end of the night, we're each going to share our most meaningful moment of the day. So, be thinking about it!"
4. Archive Your Most-Important Memories
Have members of your family write out their top three greatest memories of the year. (In a Word doc, online or handwritten.) Take it a step further by creating a book with these memories.
5. Emphasize Traditions
Does your family have a turkey dinner every year or make Grandma's delicious orange rolls? Make sure to create consistency with your traditions. Your kids will remember this and do it in their own homes.
6. Make Gifts Matter
Think about each family member's personality. What colors do they like? What foods? What weird quirks make up their preferences? Think about how to make your gifts special by customizing it to the person. That thoughtful penguin charm that only cost you $20 could be much more meaningful to your penguin-loving daughter than an iPhone.
7. Create One-On-One Moments
When you see your daughter struggling to put together her new LEGO train, sit down with her and work on it together. Take your son out for a special shopping trip without the other kids. Make each member of your family feel recognized and acknowledged.
Making Magic
It's so easy to get caught up in the frenzy of the holidays — shopping malls, online stores, cooking, cleaning, stressing over bills. Don't forget about the magic.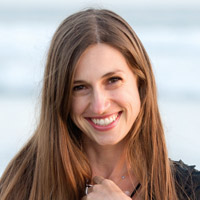 Founder and CEO, Paragon Road
Laura A. Roser is the founder and CEO of Paragon Road, the leading authority in meaning legacy planning (passing on non-financial assets, such as values, wisdom and beliefs). For more information about legacy planning, visit www.paragonroad.com.