Lessons for a Happy Retirement from 'A Star Is Born'
Believe it or not, your retirement journey could have some similarities to what the characters go through in the movie.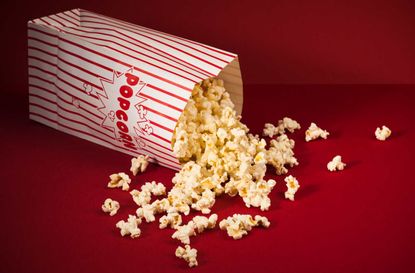 (Image credit: (C) Paul Giamou 2010 ((C) Paul Giamou 2010 (Photographer) - [None])
The Oscar-nominated movie A Star Is Born, starring Bradley Cooper and Lady Gaga, is a moving story. What perspectives can be gained from that movie when thinking about retirement? More than you might think.
The must-see movie is a modern remake of a film that has been reworked three other times in 1937, 1954 and 1976 with Barbra Streisand. It's a beautiful journey watching the relationship flourish between Cooper and Gaga. Unfortunately, the story ends tragically.
What are the biggest takeaways when thinking about this story in terms or your own life in retirement?
Subscribe to Kiplinger's Personal Finance
Be a smarter, better informed investor.
Save up to 74%
Sign up for Kiplinger's Free E-Newsletters
Profit and prosper with the best of Kiplinger's expert advice on investing, taxes, retirement, personal finance and more - straight to your e-mail.
Profit and prosper with the best of Kiplinger's expert advice - straight to your e-mail.
Know there is a challenge ahead of you.
Without revealing any spoilers, one of the stars in the movie faces tragedy because he couldn't see any other options or life getting better. Similarly, people should understand that retirement is an adjustment that comes with downs as well as ups. A study found (opens in new tab) that in the time surrounding retirement, subjects experienced a large improvement in well-being and life satisfaction. Yet, a few years after retirement, levels of happiness dropped quickly.
Post retirement, the new reality sinks in. What am I going to do with all this time? How do I still contribute? How do I feel value or purpose? Understand that those feelings are normal, and it takes time to adjust to your new retirement lifestyle.
You're going to have be comfortable with change.
Things are different in retirement. You may need a new social circle or a new hobby. Work filled a lot of hours of your day, now what do you do?
From a financial perspective, you may need to embrace change as well. Maybe you need to sell your home, downsize or relocate to make your retirement dreams a reality. Maybe living on a fixed income is something that will take getting used to. Change can be scary, but it can also be invigorating. A high school football star can't live in the past forever. Neither can a musician, and neither can you. You had a successful career, now what will your next act look like?
You may have to reinvent yourself.
Just like Lady Gaga's character in A Star Is Born, who goes from being a waitress to becoming a breakout a singer, you have the chance to reinvent yourself in retirement.
Vacationing and golf only take you so far. How do you want to spend your time? Maybe volunteer at an animal shelter or a senior center. Maybe join SCORE and mentor future business leaders or get involved with your local church group.
A majority of retirees still want to work. Seventy-two percent of pre-retirees ages 50 and older have said they desire continued work after retirement. Forty-seven percent of current retirees either are working, have or plan to work during retirement, according to a survey (opens in new tab) by Merrill Lynch.
Explore your interests. What is it that truly makes you happy? Look locally and beyond; discuss with colleagues, family members or current retirees. It is OK to take a completely different path than the career you worked so hard to build.
Be open to thinking about retirement in a new way.
People retire very differently. I have a client who was a homebuilder and lived in big beautiful homes all his life. In retirement, he found happiness in a small $50,000 home in Mesa, Ariz., where he plays pickleball and water volleyball every day. Another client sold everything and bought a $250,000 condo in Mexico with a 360-degree view of the ocean. One client moved to be closer to family, and another picked up part-time employment working at the local Catholic diocese.
Retirement offers you the flexibility to do different activities and to have an impact you might not have been able to in your working life.
It's a new beginning – embrace the technology.
Don't be like Cooper's character in the movie, thinking that your best days are behind you; there are opportunities all around you. For example, the technology of today makes it more possible than ever to stay busy, get involved and even make some money.
You could drive for Uber on Friday nights just for fun. If you harness a love for canines, you could become a dog walker with Wag! (wagwalking.com (opens in new tab)). If you prefer working with children, babysit one night a week with Care.com (opens in new tab). Consider listing your handyman skills on HomeAdvisor (opens in new tab). If crafting is your hobby, list homemade goods on Etsy (opens in new tab) for sale or go "garage sailing" and flip your best finds on eBay (opens in new tab).
Technology makes it easier than ever to stay involved on your terms and on your time table. Your potential new career is waiting for you and is simply one internet search away!
Keep talking to people around you.
If you are having struggles, like Bradley Cooper's tortured movie character, talk about them with the people around you. You are not alone. Many people who face retirement face challenges. Sometimes it's personal, and sometimes it's financial.
Use the network of people around you as you move forward and know that sometimes you may need professional help to take the next step and get the clarity you deserve in retirement. The preparations you make now can help ensure that, unlike A Star Is Born, your "retirement movie" will have a happy ending.
Securities and advisory services are offered through USA Financial Securities Corp., Member FINRA/SIPC. A registered investment advisor located at 6020 E. Fulton St., Ada, MI 49301. Sterling Wealth Partners is not affiliated with USA Financial Securities. CA License #0G89727
Investment Adviser Representative of USA Financial Securities. Member FINRA/SIPC A Registered Investment Advisor. CA license # 0G89727 https://brokercheck.finra.org/ (opens in new tab)
CEO - Senior Wealth Adviser, Sterling Wealth Partners
Scot Landborg has over 17 years of experience advising clients on retirement planning strategies. Scot is CEO and Senior Wealth Adviser for Sterling Wealth Partners (opens in new tab). He is host of the retirement planning podcast Retire Eyes Wide Open. Scot is a regular contributor to Kiplinger.com and has been quoted in "U.S. News & World Report," Market Watch, Yahoo Finance, Nasdaq and Investopedia. He also formally hosted the nationally syndicated radio show "Smart Money Talk Radio."