Boost Your Returns With Brokered CDs
You can earn more with brokered certificates of deposit, but shop wisely.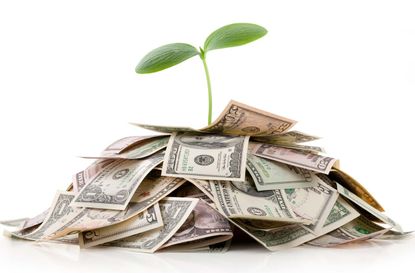 (Image credit: malerapaso)
Fed up with the piddling interest you're earning on bank deposits? You may want to take a look at brokered certificates of deposit.
Brokered CDs are issued by banks and sold through brokerage firms such as Fidelity (opens in new tab) and Vanguard (opens in new tab). Some brokered CDs are currently offering yields roughly 0.3 to 0.5 percentage point above what you'd earn on CDs of the same maturity purchased directly from a bank—without a lot more risk.
"Here's an opportunity to stay safe and earn extra return," says Allan Roth, founder of Wealth Logic (opens in new tab), an investment advisory firm in Colorado Springs, Colo.
Subscribe to Kiplinger's Personal Finance
Be a smarter, better informed investor.
Save up to 74%
Sign up for Kiplinger's Free E-Newsletters
Profit and prosper with the best of expert advice on investing, taxes, retirement, personal finance and more - straight to your e-mail.
Profit and prosper with the best of expert advice - straight to your e-mail.
Like direct CDs, brokered CDs are covered by federal deposit insurance. But they're not completely risk-free. If you need your money before the CD matures, you'll have to sell it in the secondary market, and if interest rates climb, the market value of your CD will fall.
Brokered CDs don't always offer higher yields than direct CDs, but longer-term brokered CDs have become more competitive in the past few years, says Ken Tumin, editor of DepositAccounts.com (opens in new tab). And in the past six months or so, he says, some shorter-term brokered CDs have also started offering more generous yields. As interest rates rise, "banks might try to hold off on raising direct CD rates," Tumin says, but because brokered CDs are traded in a secondary market, they "tend to respond quicker" to interest rate changes.
When shopping for brokered CDs, skip the ones that are callable. They may offer slightly higher yields, but they allow the bank to terminate the CD early, meaning you may not enjoy that yield for very long.
Also be wary of CDs with unusually high yields, and work with a brokerage firm you trust. The Financial Industry Regulatory Authority (opens in new tab) warned last year that some firms were using high-yield CD offers as bait to lure seniors into meetings with salespeople, who would then pitch a high-commission product, such as an equity-indexed annuity.
You can buy brokered CDs as new issues, which are typically sold at par, or in the secondary market, where they may trade at a premium or discount to par. Roth, who started adding brokered CDs to client portfolios about two years ago, says he has been finding the best deals in the secondary market.
Looking at noncallable secondary-market CDs offered by Fidelity in mid May, a Capital One CD maturing in May 2022 offered a yield of 2.53%, compared with 2.35% for the top-yielding five-year direct CD listed on Bankrate.com (opens in new tab). A Synchrony Bank brokered CD maturing in April 2027 was yielding 2.88%, while 10-year direct CDs offered top yields of about 2.35% and the 10-year U.S. Treasury yielded 2.41%. (Note, however, that Treasury interest, unlike CD interest, is exempt from state and local income tax.)
Rein in Risk of Rising Rates
Buy only brokered CDs that you intend to hold to maturity. Unlike direct CDs, brokered CDs have no early-withdrawal penalty, and in a pinch, you can sell them on the secondary market. But if rates have climbed, you'll likely receive less than what you paid for it.
To mitigate the risk of rising rates, Roth uses brokered CDs in conjunction with direct CDs that have mild early-withdrawal penalties, such as six months' worth of interest or less. If rates rise, he can break the direct CDs and reinvest at a higher rate.
For savers who are spreading cash among multiple banks to stay below the Federal Deposit Insurance Corp. limit of $250,000 for each type of account you hold at each bank, brokered CDs can make life simpler. You can hold brokered CDs issued by many different banks in one brokerage account. But FDIC coverage on secondary-market brokered CDs has one wrinkle: It only applies to the par value. So if you buy a brokered CD at a premium, that premium amount won't be FDIC-insured.
If you're not spending the interest from your brokered CDs, you should regularly reinvest it. Unlike direct CDs, brokered CDs don't offer the option of adding the interest back into the principal, so you'll want to redeploy that cash to keep it from building up in a low-yielding brokerage sweep account.
Senior Editor, Kiplinger's Retirement Report
Laise covers retirement issues ranging from income investing and pension plans to long-term care and estate planning. She joined Kiplinger in 2011 from the Wall Street Journal, where as a staff reporter she covered mutual funds, retirement plans and other personal finance topics. Laise was previously a senior writer at SmartMoney magazine. She started her journalism career at Bloomberg Personal Finance magazine and holds a BA in English from Columbia University.