Medicare May be a Better Option Than Employer Health Insurance
If you are over 65 and still working, you may have a choice about whether to go with your employer's insurance plan or Medicare. Here are some factors to weigh in making your decision.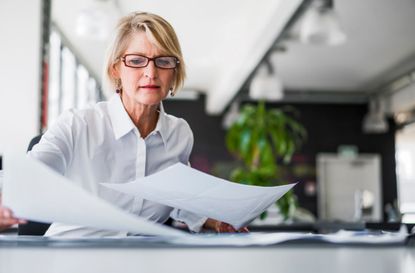 (Image credit: Portra)
More Americans over the age of 65 are choosing to stay at work. According to the Bureau of Labor Statistics, 65- to 69-year-old Americans will make up 36% of the 2024 workforce. Here's something even more shocking: from July 2017 to July 2018, there were more than 250,000 American workers older than 85 — a record.
Workers over the age of 65 face a question that younger workers don't — is their employer-provided health plan really their best possible option? The answer: It depends.
In order to receive Medicare coverage, an individual must be at least 65 years old and either a U.S. citizen or a permanent resident who has lived in the U.S. for the last five years. They must have also paid, or be married to someone who has paid, at least 10 years' worth of Medicare taxes. Individuals younger than 65 who are still on their employer's plan when they receive approval for Social Security Disability Insurance (SSDI) benefits may enroll in Medicare after a 24-month waiting period.
Subscribe to Kiplinger's Personal Finance
Be a smarter, better informed investor.
Save up to 74%
Sign up for Kiplinger's Free E-Newsletters
Profit and prosper with the best of expert advice on investing, taxes, retirement, personal finance and more - straight to your e-mail.
Profit and prosper with the best of expert advice - straight to your e-mail.
Medicare can be a bit complicated as it comes in multiple parts:
With Medicare Part A, beneficiaries can receive coverage for hospital expenses, such as inpatient stays, hospice care, some at-home health services, and stays in skilled nursing facilities — but not long-term assisted living care.
Part B, by comparison, covers other medical expenses, such as doctors' visits, various types of therapy and assistance from health aides or skilled nurses who aren't needed on a full-time basis.
An alternative form of receiving the coverage provided with Parts A & B is Medicare Part C, commonly referred to as "Medicare Advantage." There are also Medigap plans that provide supplemental insurance coverage, but individuals cannot have both Medicare Advantage and Medigap.
And last, but not least, Medicare Part D is available for prescription drug coverage.
So long as they still have employer-provided health insurance, older Americans may not need Medicare Advantage, Medigap supplemental insurance or Part D plans. They may not need Parts A or B either, but once again that depends on a few factors.
Individuals 65 and up who work for an employer with fewer than 20 employees must sign up for Part A and usually Part B because once they turn 65, their employer becomes the secondary payer and no longer has to pay anything that would be covered by Medicare, the primary payer. Therefore, individuals for whom this applies run the risk of experiencing coverage gaps and paying a penalty by not enrolling in time. Individuals should sign up for Parts A and B three months before their 65th birthday because if they miss the seven-month sign-up window, they'll only be allowed to enroll between January and March — coverage wouldn't start until July. In addition, they'll have to pay a lifetime penalty which tacks on an additional 10% of the current Part B premium for every year they should have been enrolled.
On the other hand, signing up for Part A and B is optional for 65-plus individuals who work for large employers. (They will be penalized if they don't sign up for Part B within eight months of leaving their job, however.) There are a few reasons why they may choose not to enroll. One might be that they want to keep contributing to their employer-provided health savings account. Another might be that their spouse is younger and therefore unable to receive Medicare coverage.
Even in this instance, enrolling in Medicare could still be a good idea. Older working Americans can keep themselves and their spouse on their employer's plan, plus have Medicare coverage as a secondary option. Their spouse can stay on their employer's plan until they become eligible for Medicare, and though there are some exceptions, 65-year-old employees can benefit from both their employer's plan and their Medicare plan.
Contrary to popular belief, Medicare could actually provide better coverage at a lower cost than an employer plan. Health care inflation has driven premiums skyward, which has caused many employers to shift costs to employees through higher deductibles and copays to balance the cost equation. According to Kaiser Family Foundation's 2018 Employer Health Benefits Survey, covered workers paid 18% of their single coverage and 29% of their family coverage premiums. With the average premium for people in their 60s running upwards of $543 per month depending on their state, according to ValuePenguin, those costs add up.
Workers over 65 may find that they can reduce their out-of-pocket costs by enrolling in Medicare and choosing to forgo their large employer's health insurance plan. Should they decline their employer-provided coverage, individuals may not only spend less — most people don't pay premiums for Part A, and Part B premiums could be as low as $135.50 or as high as $460.50 per month, depending on their income — they also may be able to get better coverage for the services they need. Older Americans should sit down and compare plan options in order to make the most budget-friendly decision, and also consider their single or joint income in this process. If their single income is more than $85,000 or joint income more than $170,000, their Medicare premiums could be higher due to a high-income surcharge.
A large number of American workers and their employers remain in the dark about their Medicare options. Frankly, the decisions and rules regarding the federally administered health care program can be complicated. But older adults are engaging in the workforce longer than they used to, and as they age, the benefits that are best for them may also change. When it comes to cost and quality, the smarter, more affordable option might actually be Medicare.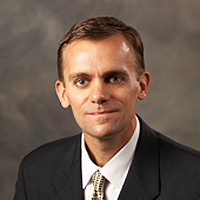 Assistant Vice President, Allsup
Mike Stein, assistant vice president of operations strategy and planning, has 25 years experience helping people with disabilities through his work with Allsup. He oversees the claims operations for both Social Security Disability Insurance representation and the Veterans Disability Appeal Service for veterans. During this time, he has become an authority on the SSDI application process, as well as Social Security Administration programs.