Don't Mistake an Investment Portfolio for a Retirement Strategy
Saving and investing is the easy part of the retirement equation. Preserving your assets through volatile markets while drawing an income off them takes a real plan.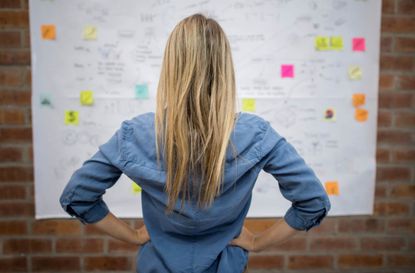 (Image credit: andresr)
Remember when you were young and "retirement strategies" meant dreaming about which activity you'd try first — golf or gardening or travel?
Now that you're older, you should know: True retirement strategies are about figuring out how you'll maintain a steady income and making your money last so you can hopefully enjoy those things you've dreamed about.
You may not miss working after you retire, but you probably will miss your paycheck. Believe it or not, the accumulation phase of life, saving and investing, is the easy part. Preserving your assets through up-and-down markets — as well as the unavoidable expenses that come with getting older — makes having a solid income strategy a retirement requirement.
Subscribe to Kiplinger's Personal Finance
Be a smarter, better informed investor.
Save up to 74%
Sign up for Kiplinger's Free E-Newsletters
Profit and prosper with the best of expert advice on investing, taxes, retirement, personal finance and more - straight to your e-mail.
Profit and prosper with the best of expert advice - straight to your e-mail.
Find Out What You're Going to Need
You may have gotten investment guidance through the years from one trusted professional or, perhaps, several. But as you move toward retirement, it's vital to find a professional who can help you put together a strategy aimed at providing the monthly cash flow you'll need for the lifestyle you desire for as long as you live.
First, you need to know your budget, or what you'll need each month to have the retirement you want. Hopefully, you're already projecting and tracking your monthly expenses, and conscientiously saving for the unexpected. But it becomes even more critical when you need to replace your paycheck.
That's getting harder all the time, with pensions going away, interest rates at historic lows, inevitable market corrections and, of course, inflation.
Get an Income Strategy Going
The next step is to put together a carefully thought-out strategy.
You'll definitely want to analyze your current portfolio's risk levels and then adjust your allocations accordingly — lowering your risk if you're invested too aggressively and diversifying yourself in different asset classes. The top performers tend to change from year to year — from stocks to bonds to real estate or commodities. Losing ground when you're in the distribution phase could crack your nest egg, and diversity can help protect you in a tough market.
You may also decide that you want to create a strategy that incorporates insurance and annuity vehicles to give you consistent monthly income throughout your retirement. Your adviser can walk you through this and go over all your different options.
Ponder All the Permutations
As you work on developing your strategy, make sure he or she is putting your retirement income strategy on paper — and doing it in a thorough way that you can understand.
Are you taking care of your parents? Are you taking care of your children or grandchildren? Do you have health problems? Life is rarely chocolate and vanilla — your strategy should speak to all your needs and change as your life changes. Don't settle for a template. And don't mistake a portfolio for a strategy.
Finally, when you are deciding on a retirement professional, look for someone who has a fiduciary responsibility to you. This should be an advice-driven relationship, with a professional who has a long-term vested interest in your success. Don't settle for less.
Kim Franke-Folstad contributed to this article.
Investment advisory services offered through Global Financial Private Capital, LLC, an SEC Registered Investment Adviser.

Founder and CEO, Stuart Financial Group
Bryan S. Slovon is founder and CEO of Stuart Financial Group, a boutique financial services firm exclusively serving retirees and soon-to-be retirees in the Washington, D.C., metro area. He is an Investment Adviser Representative and insurance professional.