Prep Your House for Snowbird Season
Ways to make sure your empty home remains in ship shape.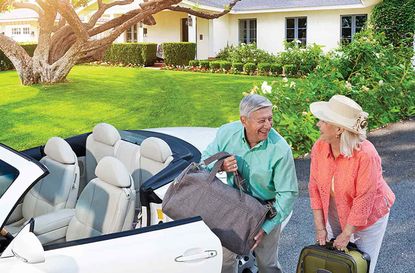 (Image credit: adogslifephoto)
As the temperature drops and months of cold weather loom ahead, snowbirds pack up for warmer climates, anticipating sunny days free of freezing ice, snow shoveling and other winter worries. But if you're not careful to prepare your home before you travel thousands of miles to your warmer destination, that escape won't be so carefree.
"You just don't know what can happen when you are away," says Jack Luber, executive director of the National Home Watch Association, which represents companies that perform scheduled inspections of unoccupied homes. "Water heaters and pipes can spring leaks, and the smallest leak that goes undiscovered can cause a flood. Sometimes it's just horrible."
Closing up your home involves everything from setting timers for inside lights to letting a trusted neighbor know how to reach you. Create a checklist, like the packing list you prepare for a trip. Include hands-on tasks such as replacing furnace filters and setting temperature controls. Decide what kind of high-tech monitoring would work best for you, and review your homeowner's insurance to be sure you are adequately covered. Consider hiring a home watch service. And try not to put everything off until the last minute.
Subscribe to Kiplinger's Personal Finance
Be a smarter, better informed investor.
Save up to 74%
Sign up for Kiplinger's Free E-Newsletters
Profit and prosper with the best of expert advice on investing, taxes, retirement, personal finance and more - straight to your e-mail.
Profit and prosper with the best of expert advice - straight to your e-mail.
Get Packing
Begin with the basics—simple things you can do yourself, says Luber. Ask a friendly neighbor to park his or her car in your driveway occasionally. Make sure timers turn lights on at different times, and in different parts of the house. "There are a lot of telltale signs when a house is empty," says Luber. "You don't want anything to give that impression."
For winterizing, use insulated covers for outside spigots. Install alarms inside to alert you if the temperature drops too low. Consider shutting off the water and draining the pipes. Also, pour a little olive oil into the garbage disposal so it won't rust. And empty and turn off the ice maker in the freezer—it could leak if the power goes out, says Rebecca Anderson, co-owner of Seasons Home Watch, in Mound, Minn., a service that visits properties for absent homeowners. Read more tips on her blog at seasonshomewatch.com.
Check with your insurance agent. If you're gone for just the seasonal months, your current policy likely will be fine. But for a longer absence you want to be sure you are adequately covered at both your primary and vacation residences, says Elaine Montgomery-Baisden, chief underwriting officer for personal insurance at Travelers. Coverage for unoccupied property varies by policy, and you may have to pay a surcharge for your unoccupied home. Tell your agent if you have someone housesitting or regularly checking on your house, because that could reduce your costs. Hire someone to clear snow from your sidewalks and driveway, to lessen the likelihood of someone falling and filing a claim, she says. (Get more tips at travelers.com/resources.)
Jo Moorman, 65, and her husband, Brice, 56, have a house near Scottsdale, Ariz., and a condo outside Minneapolis. When they leave the condo for a seven-month stay in Arizona, they "de-insure" an unused car left behind in Minnesota on their agent's advice, saving several hundred dollars, Jo says. Check with your insurer on how to safely pare back coverage temporarily.
The Moormans use the internet to monitor their homes with cameras, their smartphones and their computers. The couple even added space heaters that they can control remotely in their condo after they got a text in Arizona from their Minnesota alarm system that the condo temperature had fallen, which turned out to be the result of a furnace malfunction.
The couple also hired Anderson's home watch firm to inspect their home on a regular basis as an additional backup, Jo says. Anderson collects junk mail, runs hot water, flushes toilets and more. Prices to hire a home watch firm depend on the size of a home and its location but generally run about $50 per visit, and services often offer visits once every two weeks or so. You can find a service at nationalhomewatchassociation.org.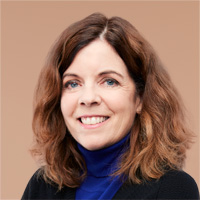 Associate Editor, Kiplinger's Retirement Report
Mary Kane is a financial writer and editor who has specialized in covering fringe financial services, such as payday loans and prepaid debit cards. She has written or edited for Reuters, the Washington Post, BillMoyers.com, MSNBC, Scripps Media Center, and more. She also was an Alicia Patterson Fellow, focusing on consumer finance and financial literacy, and a national correspondent for Newhouse Newspapers in Washington, DC. She covered the subprime mortgage crisis for the pathbreaking online site The Washington Independent, and later served as its editor. She is a two-time winner of the Excellence in Financial Journalism Awards sponsored by the New York State Society of Certified Public Accountants. She also is an adjunct professor at Johns Hopkins University, where she teaches a course on journalism and publishing in the digital age. She came to Kiplinger in March 2017.