Is Your Adviser an Investment Manager or a Life Coach (or Both)?
If your finances are complex or you're having a tough time clearing a path toward your goals, you might need more help than a traditional financial adviser typically provides.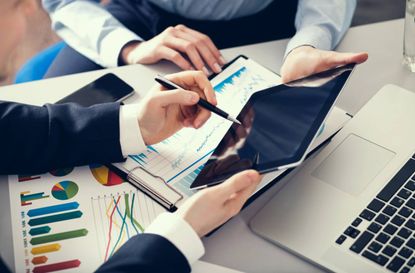 (Image credit: Erik Khalitov)
Investors who seek financial services can have a wide range of needs. They can be relatively simple, such as access to investment vehicles like class Y mutual funds, or they can be complex, like a matriarch of a family of multi-generational wealth with so many entities, assets and relationships to manage, that she requires a family office to keep everything organized.
For her, a comprehensive, customized service offering would be necessary to address the complex challenges she faces — a far cry from the investor in the first scenario, whose needs are highly transactional.
Over the years in working with a wide range of clients, we've seen that financial situations are often further complicated by stressful personal relationships and unforeseen life events. And many families and individuals are not only looking for investment advice from their adviser, they are looking for a holistic service offering that spans beyond the dollars and cents in their portfolio. In many ways, our industry has taken a cue from the life coach community, and many advisers now help clients navigate the complexities of life from both a personal and financial perspective.
Subscribe to Kiplinger's Personal Finance
Be a smarter, better informed investor.
Save up to 74%
Sign up for Kiplinger's Free E-Newsletters
Profit and prosper with the best of Kiplinger's expert advice on investing, taxes, retirement, personal finance and more - straight to your e-mail.
Profit and prosper with the best of Kiplinger's expert advice - straight to your e-mail.
Financial advisers or life coaches?
Being a life coach, like a financial adviser, can mean many different things, and the range of services provided can vary tremendously from one practitioner to the next. There are executive life coaches who help clients make progress in their careers, philosophical life coaches who help clients understand bigger-picture issues like what their values are, and holistic psychological life coaches who focus on mental health and wellness. And like financial advisers, some life coaches have a narrower focus, and specialize in helping clients achieve specific goals, and others take a more comprehensive view and assist with developing complex, long-term strategies.
What I have found in my career as a financial adviser is that 50% of the service I provide is of the life coach variety. And like life coaches, a financial adviser is not hired to tell their client what to do. A successful life coach or financial adviser understands that they were hired because their client has unrealized goals, and their job is to keep them on track by reframing the choices they face in terms of how they will impact their big picture aspirations.
I recall counseling a patriarch in a successful family-owned business where his kids also worked as junior-level executives. Like any coach's son will tell you, sometimes parents expect more from their children, and perhaps treat them more harshly than they do the other players on the team. That was the case here. My goal was to provide objective guidance to keep the firm aligned with its strategic goals, while providing my client with perspective on the evaluation of his children's work performance relative to other employees in similar positions within the firm. The life coach's job, or in my case, the financial adviser's job, is to remove the camouflage distorting and obscuring the decision in question, and presenting it plainly, in the context of how it will help or hinder their long-term goal.
Blurring the lines between life and finances
In a white paper (opens in new tab) published earlier this year, Fidelity describes how the range of services clients are demanding from their financial advisers is skewing more toward life coach, as boomer clients are being replaced by clients from generations X and Y. Boomers, as a market segment, tend to prefer quarterbacking their finances themselves, in many cases employing multiple professionals, like estate attorneys and investment managers, to handle specific aspects of their wealth. The next generation of clients are more prone to look for a single adviser to manage not only their investments, but to provide a comprehensive offering, integrating investments, cash flow, corporate benefits and estate planning into one coordinated strategy.
The white paper's authors break the service segments down into four categories comprising a pyramid: Managing Money, Achieving Goals, Peace of Mind and Fulfillment. (Note: Achieving Goals in the pyramid relates to one-offs, like executing your will, rather than a more complex, overarching goal.) A financial adviser who provides comprehensive service works to help clients achieve Fulfillment at the top of the pyramid. And like other tiered offerings, the individual components beneath the top tier are necessary to reach that final milestone.
Taking the next step
If you think of a life coach, or a financial adviser or a sober coach for that matter, they are hired to keep a client on track to achieve their goal. The specialized expert is selected based on trust, relevant experience and a belief that they have the knowledge and skill to help the client succeed. But, as is often the case, the first question a potential client should ask themselves is, what am I trying to accomplish? Once the goal is clarified, they can more easily determine what type of help they'll need to achieve it.
Partner and President, Waldron Private Wealth
Matt Helfrich is President of Waldron Private Wealth (opens in new tab), a boutique wealth management firm located just outside Pittsburgh, Pa. He leads Waldron's strategic vision, brand and value proposition and overall culture of the firm. Since 2002, Helfrich has served in a number of roles including: Chief Investment Strategist and Chief Investment Officer, where he was instrumental in creating and refining Waldron's investment discipline.