Hospice: Improving Care at the End of Life
A hospice expert talks about the current state of end-of-life care and how to get the most from it.
Hospices in the U.S. now serve nearly 1.5 million Medicare beneficiaries each year, providing pain management and support for terminally ill patients and their families. They focus on care, not a cure. But as hospice care grows, questions about quality are increasing. Dr. Joanne Lynn, one of the first hospice physicians in the U.S., is currently director of the program to improve eldercare at Altarum, a nonprofit health care consultancy. In this lightly edited conversation with Associate Editor Mary Kane, Lynn explains hospice's evolution and challenges ahead.
How has hospice changed since its beginnings in the late 1970s, and how does that affect patients seeking quality end-of-life care?
When hospice first started to take off, there was a lot of enthusiasm and a sense you were rescuing a person from the clutches of a medical care system gone mad.
Subscribe to Kiplinger's Personal Finance
Be a smarter, better informed investor.
Save up to 74%
Sign up for Kiplinger's Free E-Newsletters
Profit and prosper with the best of expert advice on investing, taxes, retirement, personal finance and more - straight to your e-mail.
Profit and prosper with the best of expert advice - straight to your e-mail.
That has eroded. Hospice has become both a business, in the sense people are making a lot of money on it, and it's become routine. Now just about half of Medicare recipients use hospice before they die.
We also have made a lot of headway to enable people to live a long time with cancers and with neurodegenerative diseases like Parkinson's and dementia. But hospice never got redesigned for this much more ambitious course of care that really blends into long-term care. We still have a hospice program based on the old, predictable model of dying. We really need a long-term-care arrangement that would stay with you clear to the end, even though that might be soon or might not be for some years.
A government report recently criticized Medicare for weak oversight of hospice and found some hospices provided deficient care. How can care be improved?
Measuring quality really requires getting the patients' and the family members' views of whether they were satisfied. Some hospices conduct after-death interviews with family, and CMS [the Centers for Medicare and Medicaid Services] is moving to require more of that. But people are very unlikely to complain to hospice. Once the person dies, families often just want to get on with their lives. We need a very different survey to ask people about specific things that they found to be shortcomings and specific things they found to be very good.
What are strategies that patients and families can use to find good hospice care?
When you retire, do a little hospice volunteering. Get to know some of the nurses and doctors. See if they are mostly focusing on chasing the almighty dollar or are sincerely managing the hospice to make it possible to give the care they should. Try to find out how often they have a doctor go out on an unscheduled visit. For some hospices, it's very hard to do, and everything is handled by nurses or by phone. If you are living with a potentially serious illness, have a hospice assessment. Get to know at least something [about] how they work and how they deal with you.
Consumers can use Medicare.gov's Nursing Home Compare to review quality ratings. But its Hospice Compare tool does not include information such as state reports on hospice violations. What tools do consumers have to spot hospice problems?
You just have to be watching for shortcomings and know how to raise your voice if your family member is getting less than adequate care. If you're a Medicare patient, the QIO [Quality Improvement Organization] for your state is responsible for following up on complaints for services covered by Medicare. (Editor's note: Find a state's QIO at qioprogram.org/locate-your-qio.)
How can patients and families support their local hospice and advocate for better care?
One thing people don't consider is that they need to be raising these issues with their civic leaders. Ask your local leaders and other politicians: What is your plan for long-term care?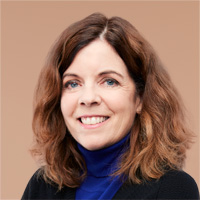 Associate Editor, Kiplinger's Retirement Report
Mary Kane is a financial writer and editor who has specialized in covering fringe financial services, such as payday loans and prepaid debit cards. She has written or edited for Reuters, the Washington Post, BillMoyers.com, MSNBC, Scripps Media Center, and more. She also was an Alicia Patterson Fellow, focusing on consumer finance and financial literacy, and a national correspondent for Newhouse Newspapers in Washington, DC. She covered the subprime mortgage crisis for the pathbreaking online site The Washington Independent, and later served as its editor. She is a two-time winner of the Excellence in Financial Journalism Awards sponsored by the New York State Society of Certified Public Accountants. She also is an adjunct professor at Johns Hopkins University, where she teaches a course on journalism and publishing in the digital age. She came to Kiplinger in March 2017.