Fiduciary Rule Basics for Investors
If you're getting notices from your financial professional about changes in how they operate, it may be because of the new Department of Labor fiduciary rule. Here's what retirement savers should know.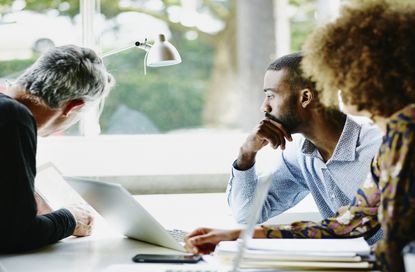 (Image credit: Thomas M. Barwick INC)
There has been quite a bit of news regarding the question of what an investment fiduciary is, based in part on protracted wrangling over a Department of Labor (DOL) ruling. Now that the new rules have taken effect (as of June 9, 2017) it's time to review their finer points.
What is an investment fiduciary?
An investment fiduciary is a financial professional who is legally bound to act in the best interests of their clients. In the past, there was no legal requirement that financial professionals follow that standard, and not all of them did. Some, not me, chose to act in their own best interests or the best interests of the portfolio, leaving out the client's needs or interests.
The old standard was akin to selling someone clothes that fit while the new standard is that the clothes have to fit while also making the customer look good. It's a subtle yet significant change.
Subscribe to Kiplinger's Personal Finance
Be a smarter, better informed investor.
Save up to 74%
Sign up for Kiplinger's Free E-Newsletters
Profit and prosper with the best of expert advice on investing, taxes, retirement, personal finance and more - straight to your e-mail.
Profit and prosper with the best of expert advice - straight to your e-mail.
How will the new fiduciary rule impact my relationships with clients?
It won't impact my clients because it's been my standard practice, since I started in the financial planning industry, to always provide services in a fiduciary capacity. I work on behalf of my clients and in their best interests. We work together to develop a financial strategy that we then implement to help them reach their goals, whether that's to retire at a certain age, buy a home, get married, have kids or take a dream vacation.
What should every person who works with a financial adviser know about the fiduciary rule?
The fiduciary rule applies to retirement accounts only at this time (including 401(k)s and IRAs funded with pre-tax money), but many financial firms are making the changes across the board under the assumption that all investments will be subject to the rule in the future.
To provide a recommendation to a retirement investor, the recommendation needs to be in the best interest of the investor. But requirements including documenting an interest analysis are not required until Jan. 1, 2018.
Financial professionals can charge no more than reasonable compensation. The question of what exactly that is remains unclear; most companies will set their own internal practices.
Financial professionals should provide no leading statements about investment transactions, compensation, conflicts of interest, and tell the truth. At this time, there is no way to measure or police this regulation, so time will tell how effective it can really be.
What does this mean for retirement investment accounts?
As consumers, it means having a greater awareness and understanding of what your financial adviser is doing on your behalf when it comes to retirement and other investments. If you don't have a clear understanding, ask questions, and if you don't like the answers or your adviser doesn't know the answer, it might be time to find a new financial adviser.

Co-Founder, Heritage Financial Strategies
Shanna Tingom is a registered representative, securities offered through Registered Representatives of Cambridge Investment Research, Inc., a Broker/Dealer, member FINRA/SIPC. Advisory services offered through Cambridge Investment Research Advisors, Inc., a Registered Investment Advisor. Cambridge and Heritage Financial Strategies are not affiliated.