How Dividend-Paying Stocks Can Energize Your Portfolio
They can help provide you a nice income stream, but be aware that they do carry some risks.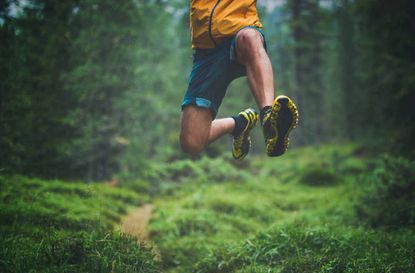 (Image credit: Paolo Cipriani)
When individuals approach or reach retirement age, it's only natural that they start having questions about the amount of risk they may be carrying in their portfolios.
But if you also want to see their investments continue to show strong growth, you can be left with a quandary. If you reduce risk, your yield may drop. If you keep your portfolio substantially the same, all you can do is hope the market meets or exceeds your expectations.
It's in times like these that I suggest taking a look at dividend-paying stocks, if you want to stay in the stock market.
Subscribe to Kiplinger's Personal Finance
Be a smarter, better informed investor.
Save up to 74%
Sign up for Kiplinger's Free E-Newsletters
Profit and prosper with the best of Kiplinger's expert advice on investing, taxes, retirement, personal finance and more - straight to your e-mail.
Profit and prosper with the best of Kiplinger's expert advice - straight to your e-mail.
The reason: They help reduce the volatility of your overall portfolio.
How so? To answer that, let's look at the similarities between dividend-paying stocks and real estate (though they're very different assets).
When you buy property, beyond whatever personal plans you might have for it, you also hope that property will appreciate in value. But you also understand that it could lose value, as was illustrated several years back during the housing-market collapse.
But what if you buy a rental property? The value can still go up or down, but if you can land a good tenant who provides you regular rental income, then the appreciation and depreciation factors become less of a concern.
Dividend-paying stocks may give you that same potential for regular income. You can still strive for a decent return on your investment while potentially having greater confidence in your retirement strategy because of regular dividend payments. Dividend payments — like that rent payment — can help smooth over those volatile-market edges.
At least mostly.
If you look back to 2008, when the recession was in full tilt, even good dividend stocks took a beating. It just wasn't as bad as the beating other stocks endured. So don't think this is a cure-all. It's not. But it is worth exploring what dividend-paying stocks can help you accomplish.
Here's one example that's especially relevant these days: It's no secret that interest rates have been at all-time lows, leaving limited options for some investors looking for a guaranteed return without taking a risk. Years ago, retirees might have put money in a certificate of deposit at the bank and been perfectly happy with the return, but these days that same CD probably isn't even keeping up with inflation.
Dividend-paying stocks provide a nice alternative because they give some comfort to those who seek to limit risk while providing payments that generally yield more than typical interest-bearing accounts.
That said, it's important to recognize that dividend-paying stocks and interest-bearing accounts are not equivalent in risk. Dividend-paying stocks are still subject to market volatility and cannot guarantee a profit or prevent the loss of principal during periods of market declines. Remember, we're still talking stocks here. But as with so many things in investing, and in life, with risk comes the possibility of reward.
As you contemplate whether to add some dividend-paying stocks to your portfolio, let me offer just a few additional caveats.
Simply picking the stock that pays the highest dividend isn't always the best approach. Sometimes a high dividend means greater risk because the company is in a perilous financial position. The high dividend can be a way the company rewards investors for the big risk they are taking.
The more conservative approach is to buy a quality stock — one with a solid company that's not in such precarious shape — and possibly accept a smaller dividend.
Another strategy would be to build your portfolio with companies that historically have always increased their dividends — even in tough times. This means the company has a respect and understanding of how important that dividend is to the investor. They don't want to decrease the dividend because it makes them look unhealthy as a company — and that's to your advantage. Again, it is important to remember, nothing is certain and that just because a company has historically increased or paid dividends, they may not always continue to do so.
Dividend-paying stocks aren't going to solve all that ails you. But in these low-interest times, they could be the tonic that can add a little pep to your portfolio.
Senior Investment Adviser Chris Hobart is the founder of Hobart Financial Group, based in Charlotte, North Carolina. He is a Registered Financial Consultant, Investment Adviser Representative and licensed insurance agent.
Ronnie Blair contributed to this article.
Founder, Hobart Financial Group
Senior investment adviser Chris Hobart is the founder of the Hobart Financial Group (opens in new tab), based in Charlotte, N.C. A graduate of the University of North Carolina at Chapel Hill, he is a Registered Financial Consultant, Investment Adviser Representative and licensed insurance agent. He is a nationally recognized financial commentator and frequently appears on CNBC, Fox Business, CBS and local Charlotte news programs.