Estate Planning for Parents of Special-Needs Children
How to make sure your child is taken care of even if you're not around.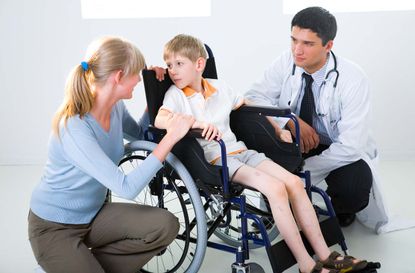 (Image credit: &#169 Getty Images)
You'll need an estate plan to make sure your child's care continues if anything happens to you. Work with financial planners and lawyers who focus on special needs. "Sometimes traditional planning concepts that work well for a family that is not dealing with these issues work really badly for a family that is," says Michael Duckworth, managing director and private wealth adviser with Merrill Lynch's Pittsburgh office, which specializes in special-needs planning.
Write a will that designates a guardian, who should be clear about the responsibilities and expectations. Write a letter with information about your child, including a list of medical providers, what you want for your child long term and what his or her likes and dislikes are—even the kind of music he or she prefers, says Adrienne Arkontaky, a special-needs lawyer with Cuddy Law Firm, in White Plains, N.Y., whose daughter, Jordan, has cerebral palsy. Consider permanent life insurance on both parents, including one who doesn't earn an income but is the child's caregiver, says John Nadworny, director of special-needs financial planning with Shepherd Financial Planning, in Winchester, Mass.
A special-needs trust can hold money for your child without counting as the child's assets for Supplemental Security Income or Medicaid. You can use money in the trust to pay for services that aren't covered by government programs or insurance, or for extras that improve your child's quality of life. The trust can be the beneficiary of your life insurance or retirement plans. Anyone, even someone other than a relative, can contribute. Meet with a special-needs lawyer and set up the trust for your child's assets well before he or she turns 18, so you don't complicate eligibility for government benefits, says Arkontaky.
Contributing Editor, Kiplinger's Personal Finance
As the "Ask Kim" columnist for Kiplinger's Personal Finance, Lankford receives hundreds of personal finance questions from readers every month. She is the author of Rescue Your Financial Life (McGraw-Hill, 2003), The Insurance Maze: How You Can Save Money on Insurance -- and Still Get the Coverage You Need (Kaplan, 2006), Kiplinger's Ask Kim for Money Smart Solutions (Kaplan, 2007) and The Kiplinger/BBB Personal Finance Guide for Military Families. She is frequently featured as a financial expert on television and radio, including NBC's Today Show, CNN, CNBC and National Public Radio.