What Your Credit Score Says About Your Love Life
A Fed study finds that couples with higher credit scores are more likely to stay together.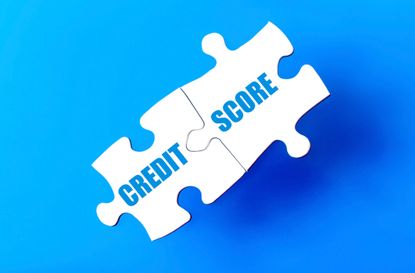 (Image credit: Constantin Stanciu)
In preparation for Valentine's Day this year, you may have asked friends to recommend a good florist or checked out online reviews for romantic restaurants. Or maybe you're polishing your profile and scouring dating sites to find the significant other of your dreams. In any event, it has probably never occurred to you to seek out central bankers for advice on your love life. But as incredible as it seems, the Federal Reserve Board is worth listening to on that subject.
A new working paper from the Fed examines the link between credit scores and committed relationships, and it turns out there's a strong one. Economists analyzed data from Equifax, the credit reporting agency, on 12 million consumers over more than 15 years. They found that people with higher credit scores are more likely to form committed relationships in the first place and then to stay together. As much as they could, the authors controlled for demographic, socioeconomic and other factors.
They found that for every 93-point increase in a couple's initial average credit score, the likelihood of separation in year two of the relationship fell by 30%. After two years, the probability that the couple would call it quits during years three or four dropped 37%. Couples in the sample with the lowest initial scores were two or three times more likely to separate than couples with the highest average scores.
Subscribe to Kiplinger's Personal Finance
Be a smarter, better informed investor.
Save up to 74%
Sign up for Kiplinger's Free E-Newsletters
Profit and prosper with the best of expert advice on investing, taxes, retirement, personal finance and more - straight to your e-mail.
Profit and prosper with the best of expert advice - straight to your e-mail.
Of course, low credit scores can indicate financial distress, which often leads to relationship distress. But even beyond the financial implications, credit scores seemed to indicate an underlying skill that people bring to life and relationships, says coauthor Jane Dokko, now a fellow in economic studies at the Brookings Institution. "That skill might be trustworthiness," says Dokko, who says credit score data correlates with trustworthiness measures in surveys outside the financial arena.
But wait, it's a little more complicated. (Isn't it always, when it comes to our love lives?) Researchers also found that people entering into a relationship tend to have similar scores, and that their scores converge over time. But if initial differences exist, they loom large. For example, an initial 66-point difference in scores implies a 24% increase in the likelihood of separation during the relationship's second, third or fourth years, and a 12% increase in the chance of breaking up in the fifth or sixth year. Raising the higher score—and thus, the couple's average score—didn't help. In other words, two people with bad scores might be more compatible over time than people with a big disparity in their scores. "It might be easier to work through issues if you have walked in those shoes yourself," says Dokko.
Money secrets. That assumes you even know that your partner is struggling. Your sweetheart might well be hiding a financial skeleton in his or her closet. A recent survey from insurer Haven Life found that one in five Americans have secret debt their partner doesn't know about. A similar number have either a secret savings stash or a secret checking account. Moreover, money remains a taboo topic far longer than it should. One-third of those surveyed are willing to discuss financial matters only when a relationship has become exclusive, and 22% wait until after getting engaged.
It's vital to be on the same page about finances before your relationship reaches the point of no return—even if part of the agreement is about what you'll keep private. So keep the romance alive by sharing your credit score. And here's more advice for Valentine's Day, courtesy of the Federal Reserve: Don't overspend on flowers, dinner or a gift. Make sure you can pay those bills on time. And spend the evening with someone who can do the same.

Executive Editor, Kiplinger's Personal Finance
Anne Kates Smith brings Wall Street to Main Street, with decades of experience covering investments and personal finance for real people trying to navigate fast-changing markets, preserve financial security or plan for the future. She oversees the magazine's investing coverage, authors Kiplinger's biannual stock-market outlooks and writes the "Your Mind and Your Money" column, a take on behavioral finance and how investors can get out of their own way. Smith began her journalism career as a writer and columnist for USA Today. Prior to joining Kiplinger, she was a senior editor at U.S. News & World Report and a contributing columnist for TheStreet. Smith is a graduate of St. John's College in Annapolis, Md., the third-oldest college in America.