Leave the Military for a Civilian Job?
Consider the benefits and tax breaks you'll give up if you take a new job.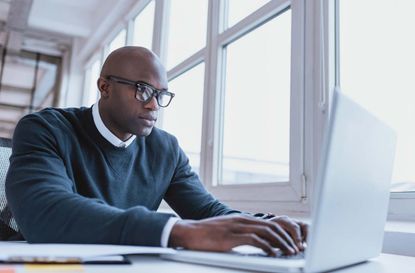 (Image credit: Jacob Ammentorp Lund)
I'll be able to leave the Army next year and am thinking about getting a civilian job. I know I'll be giving up some military benefits that I won't get in my new job. What are some of the extra costs and decisions I'll face in leaving the service?
JOIN THE CHAT: Personal Finance Advice for Military Families
Servicemembers do get many valuable benefits and special tax breaks in addition to their salaries. In deciding whether to take a new job, consider the following. Be sure to include the extra expenses as you calculate how much you'd need to earn after leaving the military.
Subscribe to Kiplinger's Personal Finance
Be a smarter, better informed investor.
Save up to 74%
Sign up for Kiplinger's Free E-Newsletters
Profit and prosper with the best of expert advice on investing, taxes, retirement, personal finance and more - straight to your e-mail.
Profit and prosper with the best of expert advice - straight to your e-mail.
State taxes. While you're in the military, you can maintain legal residence in one state even if you are stationed in another. To qualify, you must have established residency when you lived in that state; you can't just pick a state because it doesn't have state income taxes. But many members of the military end up being stationed in income-tax-free states, such as Florida and Texas, at some point in their careers. You (and now, thanks to new legislation, your spouse, too) can maintain that state of residence as long as you're in the service, so you may not have to pay state income taxes while on active duty. As soon as you leave the military, you'll have to start paying state income taxes in the state where you actually live, which can take a big bite out of your civilian salary. See State Tax Breaks for Military Families for more information.
Housing costs. Another big perk for servicemembers is the tax-free housing allowance, which covers all or part of your monthly rent or mortgage payment. That benefit disappears when you leave the military. To see the value of the subsidy, check your Leave and Earnings Statement (your military pay stub) for your Basic Allowance for Housing and other special benefits, or look it up by rank and zip code at the Department of Defense's BAH calculator.
Life insurance. Members of the military have access to inexpensive life insurance: Servicemembers' Group Life Insurance (SGLI) costs just $312 per year for the maximum $400,000 death benefit. But that coverage expires 120 days after you leave the military. During the transition, you can convert your policy to Veterans' Group Life Insurance with no medical exam, which can be a good deal if you have a medical condition that might make it tough to qualify for life insurance in the open market. If you're healthy, however, you may find a much better deal on your own, at a rate that's locked in for 20 or 30 years. See Group Versus Individual Life Insurance Policies for more information about shopping for coverage on your own.
Health insurance. If you retire after 20 years in the military, you'll qualify for health care in retirement. But if you leave before then, you'll need to get new coverage, and this can be one if your biggest new expenses. Even if you get a job that provides insurance, you'll probably have to pay at least part of the premium yourself, in addition to out-of-pocket expenses, such as deductibles and co-payments. If neither you nor your spouse has a new job with health insurance, you can sign up for the Continued Health Care Benefit Program for up to 18 months (similar to COBRA benefits available to civilians who leave their jobs). That's a good option if you have a medical condition that makes it difficult to qualify for new coverage. But if you're healthy, you might find a better deal on your own. Check quotes for individual policies at eHealthInsurance.com and get information about policies in your state at HealthCare.gov. Also check the Veterans Affairs Web site to determine if you are eligible for VA health care.
Pension. If you stay in the military for 20 years or more, you can qualify for a pension, usually worth up to 50% of your base salary if you retire at 20 years (or more if you stay beyond two decades). Unlike most civilian pensions, however, there is no partial vesting -- if you leave the military before 20 years, you'll get nothing. If you're close to the 20-year mark, calculate whether it's worth losing the pension to take a new job. See the Defense Department's Military Compensation page for more information about your pension options based on when you joined the service.
Retirement savings. Only members of the military and employees of the federal government can contribute to the low-cost Thrift Savings Plan. The new job may offer another tax-deferred way to save for retirement, such as a 401(k), 403(b) or 457, and it may also offer to match some of your contributions – a perk that most members of the military don't get. Check out the investing options and fees for your new retirement-savings plan. See Savings Strategies for Military Personnel for more information about saving for retirement while in the military.
Education benefits. A valuable new perk for longtime servicemembers is the ability to transfer your GI Bill benefits to your spouse and children. The benefit currently covers the cost of in-state tuition and fees at public colleges for up to four academic years (or up to $17,500 per year for private colleges and foreign schools), plus a housing stipend and money for books and tutoring. Spouses may use the transferred benefits right away; children must wait until their parent has served at least ten years. Servicemembers and veterans (and their spouses) must use the benefits within 15 years after leaving the military. Children aren't bound by the 15-year limit, but they must use the transferred benefits by age 26. You can only transfer the benefits to your spouse and children if you're on active duty or selected reserve, have served at least six years and agree to serve four more years. (Different service commitments apply for those eligible for retirement between Aug. 1, 2009, and Aug. 1, 2013.) Consider this time frame if you're thinking about leaving the military close to the eligibility cut-off. See Take Full Advantage of Your Military Benefits for more information about transferring your GI Bill benefits. Also see the Veterans Affairs GI Bill page and the Department of Defense's GI Bill transfer page.
For more information about personal finance issues for members of the military and their families, see our Personal Finance for Military Families Special Report, and download our Financial Field Manual: The Personal Finance Guide for Military Families.
You'll also have an opportunity to ask me your questions about your military personal-finance issues from 3:30 p.m. to 4:30 p.m. ET on Thursday May 24.

Contributing Editor, Kiplinger's Personal Finance
As the "Ask Kim" columnist for Kiplinger's Personal Finance, Lankford receives hundreds of personal finance questions from readers every month. She is the author of Rescue Your Financial Life (McGraw-Hill, 2003), The Insurance Maze: How You Can Save Money on Insurance -- and Still Get the Coverage You Need (Kaplan, 2006), Kiplinger's Ask Kim for Money Smart Solutions (Kaplan, 2007) and The Kiplinger/BBB Personal Finance Guide for Military Families. She is frequently featured as a financial expert on television and radio, including NBC's Today Show, CNN, CNBC and National Public Radio.