TurboTax Settlement Checks Sent to 4.4 Million Customers
Millions of Intuit TurboTax users have received settlement checks in the mail. Meanwhile, in a completely separate settlement, Facebook users have submitted claims.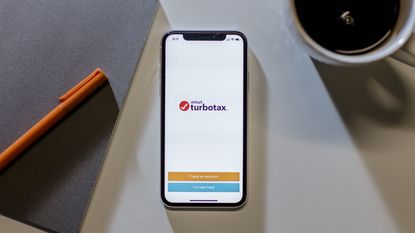 (Image credit: Kimberly White/Stringer/Getty Images)
A $141 million settlement with Intuit, the maker of TurboTax, means that millions of people — many with lower incomes — are receiving checks in the mail. TurboTax maker Intuit settled a legal dispute last year over how the company handled the marketing of its tax preparation software from 2016 to 2018. About 4.4 million people who believed they were getting TurboTax for free ended up paying for the product — some reportedly as much as $100.
"By requiring consumers to pay for tax return services that should have been available for free, Intuit cheated taxpayers out of their hard-earned money," Pennsylvania Attorney General Michelle Henry said in a statement about the legal settlement.
Henry joined Attorneys General from Tennessee, Florida, Illinois, New Jersey, North Carolina, New York, Texas, and Washington in announcing the $141 million multistate agreement with Intuit. However, all fifty states and the District of Columbia signed on to the settlement.
Subscribe to Kiplinger's Personal Finance
Be a smarter, better informed investor.
Save up to 74%
Sign up for Kiplinger's Free E-Newsletters
Profit and prosper with the best of expert advice on investing, taxes, retirement, personal finance and more - straight to your e-mail.
Profit and prosper with the best of expert advice - straight to your e-mail.
In agreeing to the multi-million dollar settlement, Intuit did not admit wrongdoing. However, the agreement, which comes on the heels of the $725 million dollar Facebook legal settlement, (more on that later) means eligible TurboTax customers could receive payment amounts ranging from $25 to $85.
Intuit TurboTax settlement explained
Last Year, a multistate coalition of attorneys general agreed to a settlement with Inuit, the maker of the tax preparation software, TurboTax. The settlement stemmed from allegations that people were essentially tricked into thinking they were getting access to the free version of the tax preparation product.
Consumers who were eligible to use the IRS Free File product for the tax years 2016, 2017, and/or 2018 but were told that they weren't eligible for a TurboTax Free edition and so paid to use the TurboTax paid product.
IRS Free File allows certain taxpayers (usually those with moderate and low incomes) to file federal income tax returns online using free guided tax preparation software.
Intuit did not admit wrongdoing in agreeing to the settlement but must pay $141 million to impacted (i.e., eligible) taxpayers. According to the agreement, the company must also reform its business practices and comply with state consumer protection laws.
Who received TurboTax settlement checks?
To be eligible for a TurboTax settlement payment, you had to have paid to file your federal income tax returns using TurboTax for tax years 2016, 2017, and/or 2018, even though you were eligible to file for free through the IRS Free File program.
If you started using the product because you thought it was free and were told that you had to pay to use it and paid, you are probably eligible for some of the settlement money. However, you aren't eligible if you used the Intuit IRS Free File product in a previous tax year.
People eligible for the TurboTax settlement will be (or already have been) notified. Those emails come from Rust, the third-party administrator of the settlement fund.
You don't have to apply or file a claim to receive a settlement payment. You will automatically receive a check in the mail if you are eligible for one.
How much did each person get from the TurboTax settlement?
The amount each eligible customer will receive is based on the number of tax years qualifying them for the settlement. According to the settlement website, most people can expect to receive about $30. But the email you received about the settlement should have listed the amount of money that you can expect to receive.
When were TurboTax Settlement payments sent?
Payments from the TurboTax settlement were first sent in May. Because some payments might not have been mailed until the end of that month, some customers might not have received their checks until mid-June.
If you're worried about whether your settlement check is valid, you can check the settlement website. To do that you'll need:
Your claimant ID number
Your Check Number
For more information about the settlement fund, visit the Intuit multistate settlement website.
Another settlement: Facebook's $725 million for consumer privacy
The Intuit TurboTax settlement isn't the only major legal agreement in the news. Facebook's parent company Meta, agreed to pay $725 million to settle a legal dispute involving the alleged sharing of user data without users' permission. In agreeing to the settlement, Facebook/Meta did not admit wrongdoing or liability.
The Facebook settlement applies to people who have used Facebook in the past 15 years. You needed to fill out a claim form on the settlement website. You could also have printed and mailed your completed claim form to Facebook Consumer Privacy User Profile Litigation, c/o Settlement Administrator, 1650 Arch Street, Suite 2210, Philadelphia, PA 19103. However, the deadline to submit a Facebook settlement claim form was August 23, 2023.
Also, keep in mind that the Facebook settlement stems from a class action lawsuit. There are lots of fees to be paid and claimants involved. (Kiplinger has reported that nearly 28 million Facebook claims have been received.) So, the amount of money each customer will receive will likely be small.
Related Content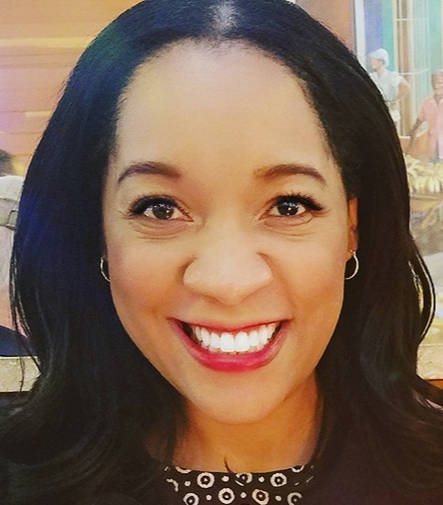 Senior Tax Editor, Kiplinger.com
As the senior tax editor at Kiplinger.com, Kelley R. Taylor simplifies federal and state tax information, news, and developments to help empower readers. Kelley has over two decades of experience advising on and covering education, law, finance, and tax as a corporate attorney and business journalist.