10 Online-Shopping Traps That Catch Even Smart Shoppers
Doing your holiday shopping online can be a great way to avoid the crowds, compare prices and find deals.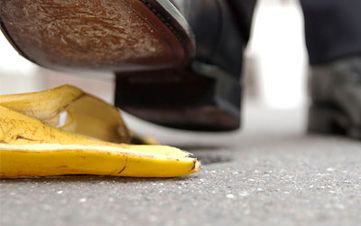 Doing your holiday shopping online can be a great way to avoid the crowds, compare prices and find deals. But shopping online can also put you at risk of becoming a victim of identity theft if you don't take the proper precautions. To keep your personal information safe, avoid doing these ten things.
1/11
Blindly Clicking Into Unfamiliar Sites
If you're looking for a particular item, go to a well-known price-comparison site, such as Amazon.com or PriceGrabber.com. Don't let a search engine pick a site for you because hackers seed search results with fraudulent sites, says Jon Heimerl, director of strategic security for security-services company Solutionary. Even if you're using a site that you think is legitimate, look for security labels, such as VeriSign and Cybertrust, and for https:// to appear in the URL on pages that prompt you to enter personal information.
2/11
Responding to Text Messages With Deal Offers
Be wary of text messages with notices of too-good-to-be-true deals or even gift card offers from major retailers. There's a good chance that they're fake. If you respond, you may be prompted to divulge personal information, such as your credit card number.
3/11
Not Monitoring Your Accounts
If you do a lot of shopping online, review your credit-card statements regularly to make sure there aren't any unauthorized purchases. Heimerl recommends that you print out your receipts or put e-mail receipts into a separate folder so you can check your credit-card statements against your receipts. He uses one credit card for online purchases only and was able to catch an unauthorized purchase quickly when one of his other credit cards was used for an online purchase.
4/11
Shopping from a Public Wi-Fi Connection
Hackers can tap into Wi-Fi connections at hotspots, such as coffee shops, airports and hotels, to capture your personal information. That's why you should never shop online using a public Wi-Fi connection. Also, never use a public computer to shop or check accounts online.
5/11
Downloading Access-Greedy Apps
Smart phone applications make it easy to compare prices and redeem coupons in stores. But before you download shopping apps, check what sort of access they want to your phone, Heimerl says. Opt for ones that require fewer permissions so you're not giving broad access to your personal information, such as your contact list, to a third party.
6/11
Wiring Money to Pay for an Item
If you purchase an item from an online and the seller asks you to wire your payment, don't do it. Heimerl says wiring money is inviting yourself to a fraud situation -- you have no way to get your money back if the item you purchase never arrives. Pay with a credit card so you can dispute the charges if you don't get what you paid for.
7/11
Falling for Too-Good-to-Be-True Deals
If a Web site or individual offers a deal that's too good to be true, demands a direct transfer of funds and won't accept credit cards, it's probably a scam. A common one: Someone claims he's selling a vehicle at a low price because he needs the money fast (he lost a job or is a soldier going overseas, for example).
8/11
Clicking Links in Unsolicited E-Mails
Don't ever click on a link in an unsolicited e-mail to go shopping, even if the e-mail looks as if it came from a legitimate retailer, Heimerl says. You're safer going directly to a retailer's site to see whether it's having a sale rather than clicking on a link that could take you to a fraudulent site.
9/11
Clicking URLs on Social-Networking Sites
Using Twitter and Facebook can be smart ways to stay on top of deals, but you have to make sure the deals are legit. The URLs on Twitter (and sometimes Facebook) are often shortened, so you don't know whether you're going to land on a legitimate retailer's site by clicking the link. Heimerl says to use a deal notification you see on Twitter as a tip, then find sales on your own.
10/11
Assuming an Escrow Service Is Always Safe
If the seller is pushing you to use a particular escrow company to handle a transaction, be suspicious because it might be part of a scam. You can verify a company's legitimacy by checking with state regulators, or ask to use an escrow company of your choosing, such as Escrow.com.
11/11
Former Online Editor, Kiplinger.com
Award-winning journalist, speaker, family finance expert, and author of Mom and Dad, We Need to Talk.
Cameron Huddleston wrote the daily "Kip Tips" column for Kiplinger.com. She joined Kiplinger in 2001 after graduating from American University with an MA in economic journalism.