How to Wipe Out 33 Pesky Fees
In our monthly survey of Kiplinger's readers, we asked which fees were the most bothersome.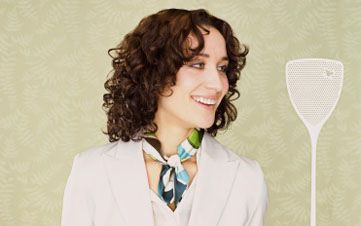 (Image credit: (c) Digital Vision.)
In our monthly survey of Kiplinger's readers, we asked which fees were the most bothersome. You told us that travel fees bug you the most, followed by bank, cable, cell-phone and credit-card fees. If you're tired of being eaten alive by these pesky charges, we'll show you how to avoid them -- or at least ease their sting.
1/34
TRAVEL: Charges to Check Your Bags
Most airlines charge $25 to $40 to check your first and second bags on domestic flights. For a third and fourth bag, count on paying $100 to $200.
Solution: Southwest allows two free bags, and JetBlue allows one. When you book with the Delta SkyMiles gold card from American Express, up to nine travelers on the same itinerary can each check one bag free on Delta flights. Or you might be able to ship your bags via FedEx or UPS for less than the cost of checking them on your flight. Also check out Jaktogo.com or Scottevest.com for vests that hold everything from passports to pajamas.
2/34
TRAVEL: Priority Seating Fees
On all domestic airlines, the choicest locations incur an extra charge of up to $50. At Spirit, even the least desirable back-row middle perch may cost you $10 or more.
Solution: Friendly Planet Travel's Peggy Goldman recommends arriving at the airport check-in a couple of hours before flight time and asking if any desirable seats are available. "Most airlines hold back as many as a third of their seats for airport check-ins," she says.
3/34
TRAVEL: Frequent-Flier Fees
Even flights earned with rewards points incur taxes, facility charges and security fees -- ranging from about $20 on cheap domestic itineraries to hundreds of dollars on international flights. Rush fees, incurred when you book your flight within a few weeks of takeoff, can run $25 to $75. Redepositing miles will nick you $25 to $150.
Solution: The fees may be waived if you accumulate enough miles through flying and using a rewards card to qualify for an elite loyalty program.
4/34
TRAVEL: Upgrade Fee
To swap your economy seat for a first-class seat, you may have to pay, not just with frequent-flier miles but with cold, hard cash. This year, US Airways added a co-pay of up to $300 round-trip to upgrade domestic fares to first class. International upgrades on United can cost you miles plus up to $1,200 round-trip.
Solution: Some full-fare tickets, elite tickets and Delta upgrades avoid this fee. If your airline charges it, try upgrading at the gate instead of online; the agent may offer a better deal.
5/34
MORTGAGE: Title Insurance
Mortgage lenders require you to pay for a title-insurance policy that will protect them from legal challenges to your ownership of the property. The title insurer also generally arranges for a title search and designates a closing agent to handle settlement.
Solution: Before you sign up for a title company affiliated with real estate agents or loan officers, check out the competition. You can cut the $2,000 to $3,000 cost by hundreds of dollars by shopping for a title service on your own. What you're really looking for is the lowest cost for all the things that the title insurer provides.Ask for quotes from , a title insurer that sells directly to consumers in 39 states, and www.titleinsurance.com, which represents six of the major title-insurance underwriters in 38 states. Also compare costs at a local title-insurance agency that's not affiliated with a real estate brokerage or lender.
6/34
MORTGAGE: Lender's Origination Fee
Also called an underwriting, administrative or processing fee, it can run you an additional $2,000 to $3,000.
Solution: Compare origination fees from several lenders, but exclude fees the lender doesn't control, such as payments for settlement services, taxes and escrowed funds. (A new loan-estimate form due out in July from the Consumer Financial Protection Bureau should make the comparison easier.)
7/34
MORTGAGE: ABC Fee
Real estate brokerage companies often charge both buyers and sellers this fee, which may be called an administrative brokerage commission, transaction fee, administrative fee, regulatory fee or compliance fee. It typically costs each party $100 to $300.
Solution: Agents should disclose this fee upfront. Ask them to strike it from the seller's listing agreement or the buyer's representation agreement. If an agent refuses, hire another agent.
8/34
BANKING: Checking Account Charges
Many customers, especially at big banks, are getting stung by fees for formerly free checking accounts. At Chase and Citibank, for example, if your account dips below the $1,500 minimum daily balance, you'll pay a monthly fee of $10 or $12.
Solution: You can deflect the fee if you arrange for monthly direct deposit, pay a certain number of bills online and avoid paper statements. But you don't have to jump through hoops if you move your checking account to a fee-friendly community bank or credit union. Find a community bank near you or a credit union at www.culookup.com or www.asmarterchoice.org.
9/34
BANKING: Overdraft Fees
Many big banks charge $35 each time you overdraw your account. Bank of America tacks on an additional $35 if you don't repay the money within five business days.
Solution: Avoid the fee for debit-card purchases and ATM withdrawals by opting out of automatic overdraft protection -- if you don't have enough funds in your account, those transactions will be denied. But checks and e-bills can still trigger overdraft fees, so link your checking account to a savings or money market account to transfer funds as needed. Of course, you'll pay a fee -- typically $10 -- for each transfer.
10/34
BANKING: ATM Fees
Using an out-of-network ATM costs about $4, on average. That includes a charge from the bank that owns the ATM, plus a fee from your bank.
Solution: Go to your bank's Web site or download an app such as ATM Hunter to find in-network ATMs. Or switch to a bank or credit union that belongs to the surcharge-free Allpoint network, with 43,000 ATMs nationwide. Some online banks, including Ally, Schwab and State Farm Bank (with direct deposit), rebate all ATM fees.
11/34
BANKING: Personal-Finance Software Fees
Your bank might charge you as much as $10 a month to download information into Quicken, the personal-finance program.
Solution: Use a site that tracks transactions free, such as Mint.com, MoneyStrands or Personal Capital.
12/34
BANKING: Teller Fees
Customers of Bank of America's free eBanking account must pay an $8.95 fee if they use a teller for deposits or withdrawals. PNC's free Virtual Wallet account charges $5 if you ask for help from bank staff.
Solution: If you want old-fashioned serv­ice, don't sign up for these accounts.
13/34
CELL PHONE: Activation Fee
Thinking of switching to a new wireless provider? If it's one of the major national carriers, expect to be slapped with an activation fee -- typically about $35 -- for each new line you open.
Solution: The salesman may be willing to waive the fee if you threaten to walk away. Or keep an eye out for promotions that allow you to sign up without activation fees. Recently, customers who bought Verizon Wireless phones through Best Buy paid no activation fee.
14/34
CELL PHONE: Early-Termination Fee
The price for exiting your contract early can be as high as $350, depending on how much time is left on the contract (the major carriers prorate the fee).
Solution: Negotiate to eliminate or lower the early-termination fee; if you have a good reason, such as moving out of the country, you're more likely to succeed. Or try selling the remainder of your contract at www.celltradeusa.com ($20 listing fee).
15/34
CELL PHONE: Texting Charges
Most of the big carriers charge $20 per month for unlimited text messaging.
Solution:If you have an iPhone or Android phone, you can save $240 a year by downloading the Textfree app, which lets you to send and receive text and picture messages free over a data or Wi-Fi connection (you'll use a separate phone number for sending and receiving messages).
16/34
CELL PHONE: 411 Fees
You'll pay a couple of bucks plus airtime to dial directory assistance.
Solution: Serv­ices such as 1-800-BING-411 and 1-800-FREE-411 will do the job, and you'll pay only for the minutes you use. Or, if your phone has a data or Wi-Fi connection, you could do a Web search instead.
17/34
CELL PHONE: Stealth Fees
Check your bill each month for unexpected fees from your carrier as well as unauthorized charges that third-party companies sneak into bills -- a practice known as cramming.
Solution: Schwark Satyavolu, chief executive of online savings tool BillShrink, says that in the past, he has contacted his cell-phone carriers to remove unrequested services from his bills, including international calling, a ringtone subscription and an insurance plan. If you don't typically buy services, such as ringtones and games, from other companies, you can fend off the fees by asking your carrier to block third-party charges.
18/34
ENTERTAINMENT: Cable Charges
If you get broadband Internet access through your cable company, one way to trim the cost is to avoid the modem rental fee -- typically about $7 per month, or $84 per year.
Solution: Most cable companies won't tell you that you can purchase your own modem, but by shopping on eBay, Amazon or at an electronics store such as Best Buy, you can usually purchase a modem for the cost of a year's worth of fees. Check with your cable provider to make sure that the modem you purchase is compatible with your service.
19/34
ENTERTAINMENT: Ticket Service Charges
When you order tickets for sports or entertainment events, you'll pay service charges that can increase your cost by up to 50% of the ticket's face value.
Solution: Buy tickets at the box office or take delivery by standard mail (or print them out at home). For example, Ticketmaster says it usually doesn't charge its $6 order-processing fee when you buy from one of its retail outlets (see www.ticketmaster.com/h/retaillocations.html). But you'll still pay a delivery fee of $3. (If you pick up tickets at the box office, there's no charge.) Ticketmaster usually mails tickets free and charges $3 or less, depending on the location, for its TicketFast (electronic delivery) option.
20/34
RENTAL CAR: Collision Damage Waiver
When you're at the car-rental counter, you can count on getting the hard sell for a collision damage waiver. It covers damage to the car and typically costs $20 to $30 a day.
Solution: You probably don't need it. Rental-car damage and liability are covered by your auto policy up to the same limits as for your personal vehicle, and most credit cards will pick up your deductible and miscellaneous fees (but you have to use the same card for the reservation as well as the payment). However, you may want to buy it because you don't want a rental-car accident reported to your auto insurer, or because you have dropped collision and comprehensive coverage from your policy and you aren't using a credit card that'll pick up the bill.
21/34
RENTAL CAR: No-Show Fee
Many companies allow last-minute cancellations without a fee, but if you prepaid to lower your rate, watch out. Avis, Budget and Hertz, for example, charge a $50 fee if you don't cancel within 24 hours of your rental. Prepaid rentals through Priceline and Hotwire are nonrefundable and can't be changed, either.
Solution: Avoid prepaid rentals unless you know there's no chance you will want to back out.
22/34
RENTAL CAR: Airport-Concession Fee
Airports charge rental companies money to have a location on site, which they pass along to you -- typically 11% to 13% of your total rental rate.
Solution: Compare rental rates at off-airport locations (at a travel site such as www.kayak.com), and if a cab ride into town won't eat up all your savings or too much of your vacation time, go for it.
23/34
NEW CAR: Dealer Fees
When you buy a car, dealers often add fees to boost their bottom line.
Solution: Check the contract for vehicle- or dealer-preparation fees (for cleaning, removing plastic and checking fluids), floor-plan fees (the cost to hold inventory at the dealership), advertising fees, and administrative fees. Ask to see the factory invoice sheet. If the fees are listed there, pay them -- they come directly from the manufacturer and the dealer has to cover them. If they're not listed, ask to have them removed. No dice? Buy from another dealer. For more tips, see 9 Ways to Get the Best Deal on a New Car.
24/34
NEW CAR: Document Fee
Another way dealers pad a new-car price is with an inflated "doc fee." The fee is legit and covers the dealership's cost of processing paperwork. But some dealers charge up to a few hundred bucks.
Solution: Find out if your state limits the doc fee on your Department of Motor Vehicles Web site. If it isn't regulated, check to see what other dealers in your area are charging and negotiate.
25/34
CREDIT CARD: Annual Fee
It's annoying to get a great card offer in the mail and find, buried in the fine print, the disclosure that you'll have to pay an annual fee of $50. However, the annual fee may be worth paying if the rewards outweigh the cost.
Solution: Most rewards card issuers waive the fee for the first year, so you can reconsider after that. If you can afford a temporary ding to your credit score, cancel before your year is up. You also can find rewards cards without an annual fee. For example, most cash-back cards are fee-free -- shop around to find cards with the benefits you want.
26/34
CREDIT CARD: Late-Payment Fee
If you're even one day late with your payment, your card issuer can slap you with a late fee. Under federal law, late fees are capped at $35 and can't exceed the minimum payment.
Solution: If you have a good payment record -- especially if you have paid on time for an entire year -- call your card issuer and ask that the fee be waived.
27/34
CREDIT CARD: Cash-Advance Fee
It's tempting in a pinch to get cash with your credit card, but it'll cost you. The fee is 3% to 5% of the amount you pull out or $10, whichever is greater, and the full amount starts accruing interest immediately. Also, the rate on cash advances is higher -- typically about 20% or more.
Solution: Don't take a cash advance unless it's a true emergency.
28/34
CREDIT CARD: Balance-Transfer Fee
There are many 0% offers on balance transfers, but most trigger a fee of 3% to 5% of the amount you transfer.
Solution: Some offers waive that fee (check out Chase Slate at Chase.com), but the best idea is to see how much interest you'd pay if you didn't transfer the funds and compare it with the balance-transfer fee. If it makes sense to do the transfer, pay off your balance before the 0% rate expires.
29/34
CREDIT CARD: Foreign-Transaction Fees
Anytime you travel outside the U.S. or buy from a foreign-based online retailer, you may be subject to foreign-transaction fees of 3% of the purchase amount.
Solution: To avoid the charge, use any Capital One, Discover or PenFed card. Select travel cards from Chase and platinum cards from American Express also let you charge fee-free overseas.
30/34
INVESTING: 12b-1 Fees
Niggling fund charges called 12b-1 fees are really loads in disguise. They are taken out of funds' asset values each year to pay the person who sold the fund (or to compensate discount brokers that offer the fund without transaction charges). The fees are usually only 0.25 to 0.75 percentage point per year.
Solution: Long-term investors in particular may be better off paying transaction fees and investing in funds that don't charge 12b-1 fees. And if you invest in a fund directly, it's well worth the effort to avoid 12b-1 fees; you can find the information in the expense section of the prospectus.
31/34
INVESTING: Redemption Fees
A true no-load fund won't charge you when you buy or sell shares, right? Wrong. Nearly 30% of all no-load U.S. stock funds charge a redemption fee -- between 0.1% and 2% -- if you sell shares too soon after buying them.
Solution: Pay attention to exit-fee period, which vary between one day and one year, but the average is 65 days. You'll find redemption fees listed in the prospectus.
32/34
INVESTING: Annual Fees
Some brokerages and fund companies charge $20 or more per year for an IRA if you don't meet the minimum balance requirement -- Vanguard, for one, charges a $20 annual fee if your IRA is less than $10,000.
Solution: Look for companies with no annual maintenance or minimum-balance fees, including E-Trade, Fidelity, Charles Schwab and TD Ameritrade.
33/34
INVESTING: Inactivity Fees
Some brokers charge fees that range from $10 to $35 if you don't buy and sell frequently.
Solution: If you're a buy-and-hold investor, you're better off with a broker that doesn't charge these fees. E-Trade, Fidelity, Schwab, TD Ameritrade and Vanguard don't nick buy-and-holders.
34/34
More From Kiplinger
QUIZ: How Far Can You Stretch Your Travel Dollar?
SLIDE SHOW: 25 Ways to Waste Your Money
SLIDE SHOW: 11 Credit-Card Mistakes to Avoid
SLIDE SHOW: 10 Ways to Make Your Smart Phone Pay for Itself