Social Security Overpays Billions - Now It Wants the Money Back
The Social Security Administration is trying to recoup more than $20 billion in overpayments but Congress is pushing back.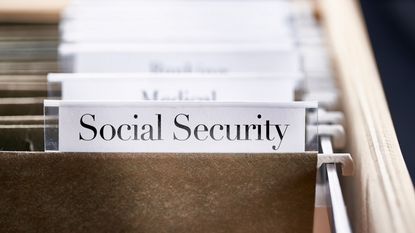 (Image credit: Bill Oxford, Getty Images)
The Social Security Administration (SSA) is in hot water with members of Congress after it was revealed that the agency is trying to recoup more than $20 billion in overpayments that it mistakenly made to beneficiaries, according to a recent KFF Health News investigative report.
The September 15 report, from a Cox Media Group and KFF collaboration, cites an SSA Inspector General (IG) report showing that SSA recovered $4.7 billion in overpayments in fiscal year 2022, with $21.6 billion still outstanding at the start of 2023.
The IG report reveals that the most recent SSA estimates show that SSA made about $6 billion in overpayments and $1.4 billion in underpayments in fiscal year 2021. The report admonishes the SSA – which is set to pay about $1.4 trillion in benefits to 67 million Americans in 2023 – to be a responsible steward of the funds entrusted to it.
Subscribe to Kiplinger's Personal Finance
Be a smarter, better informed investor.
Save up to 74%
Sign up for Kiplinger's Free E-Newsletters
Profit and prosper with the best of expert advice on investing, taxes, retirement, personal finance and more - straight to your e-mail.
Profit and prosper with the best of expert advice - straight to your e-mail.
"Even the slightest error in the overall payment process can result in millions of dollars in improper payments," the IG report notes. "Once SSA determines it has overpaid an individual, it attempts to recover the overpayment."
Ideally, Social Security benefits serve as one of several retirement resources, but in many cases they are the primary – and in some cases the only – income source for many retirees. As Kiplinger previously reported, many Americans today are living paycheck to paycheck.
The KFF story cites Rebecca Vallas, a senior fellow at think tank Century Foundation as saying that the SSA overpayment situation amounts to a crisis. "Overpayments push already struggling beneficiaries even deeper into poverty and hardship, which is directly counterproductive to the goals" of these programs, she told the news organization.
Blame placed squarely on SSA
The issue has drawn the attention of lawmakers on both sides of the political aisle. These include Rep. Marc Molinaro (R-NY), who wrote to SSA Acting Commissioner Kilolo Kijakazi and called for an immediate halt to the agency's collection efforts.
"The Social Security Administration screwed up, and now they're demanding that seniors pay for the administration's mistakes," he said in a statement. "Most victims will have no way of ever paying Social Security back. The Social Security Administration needs to stop aggressive prosecutions of seniors and focus on fixing their systems."
"The government's got to fix this," Sen. Sherrod Brown (D- Ohio), chair of the Senate Social Security Subcommittee, told KFF in a September 29 report. He added that the problem is with management.
In the same KFF report, Rep. Mike Carey (R-Ohio), who sits on the House Subcommittee on Social Security, said the issue calls for a congressional hearing.
SSA did not immediately respond to Kiplinger's request for comment.
Related Content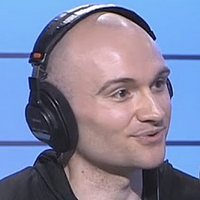 Joey Solitro is a freelance financial journalist at Kiplinger with more than a decade of experience. A longtime equity analyst, Joey has covered a range of industries for media outlets including The Motley Fool, Seeking Alpha, Market Realist, and TipRanks. Joey holds a bachelor's degree in business administration.