Scams: Senior Investors Targeted As Crypto Payment Use Grows
Crypto investment scams are climbing, costing senior victims about $35,000 each last year, the FBI reports.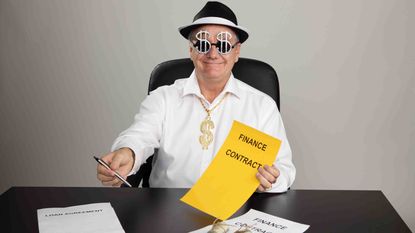 (Image credit: Getty Images)
Fraudsters stepped up the pace last year, especially when it came to targeting those over 60 years old, with increasingly more sophisticated schemes that many times involved cryptocurrency investments, according to the FBI's 2022 Elder Fraud Report.
The report found that monetary losses due to investment fraud skyrocketed by more than 300% — more than any other type of fraud — largely because of cryptocurrency investment scams. In fact, cryptocurrency losses in nearly every crime category tracked by the agency, which included romance scams and identity theft, climbed by 350%. The types of cryptocurrency used included Bitcoin, Ethereum, Litecoin and Ripple.
"Cryptocurrency is becoming a preferred payment method for all types of scams — SIM swaps, tech/customer support fraud, employment schemes, romance scams and even some auction fraud," according to the report. "It is extremely pervasive in investment scams, where losses can reach into the hundreds of thousands of dollars per victim."
Subscribe to Kiplinger's Personal Finance
Be a smarter, better informed investor.
Save up to 74%
Sign up for Kiplinger's Free E-Newsletters
Profit and prosper with the best of expert advice on investing, taxes, retirement, personal finance and more - straight to your e-mail.
Profit and prosper with the best of expert advice - straight to your e-mail.
The FBI said it received 88,262 complaints overall from victims of fraud in the over-60 group last year. These victims reported a total of $3.1 billion in losses, up almost $1 billion from 2021. The average dollar loss per victim totaled $35,101, with 5,456 victims losing more than $100,000, the report found.
The report follows the same unsettling trend that the Federal Trade Commision (FTC) found in 2022 in which older adults are being disproportionately targeted by scams. The vast majority of these are not even reported.
In the FBI report, the over-60 group reported more losses than all other age groups combined to fraud involving call centers, including tech and customer support as well as government impersonation. These scams, which tend to originate from call centers in South Asia and occur over longer periods of time than other scams, usually take longer for people to realize they are being taken advantage of.
These type of scams can, for example, take advantage of a person's unfamiliarity with technology, online banking and new payment methods such as cryptocurrency, the FBI said in the report.
Some 21,235 victims reported losing money to these scams with most reporting losses of $1,000 to $10,000. Nearly 100 of them reported losing more than $1 million, however.
The FBI said it is working with the Justice Department as well as law enforcement in India and local Indian states to try to stem the tide of cyber-enabled financial crimes and transnational call center fraud.
Ways to take action
If you suspect a scam is being tried, there are a number of steps you can take to protect yourself. These include filing a complaint to the Consumer Financial Protection Bureau or to the FTC . You can also contact AARP's Fraud Watch Network helpline at 877-908-3360.
The FBI also advises that seniors be cautious of unsolicited phone calls, shred their bank statements and talk over all investments or financial pursuits with a trusted friend or family member.
In addition, work is underway at the federal level to help prevent frauds from happening in the first place. The Fraud and Scam Reduction Act, introduced by the Biden administration in 2022, aims to raise awareness and combat scams, especially those that target seniors.
RELATED CONTENT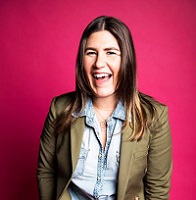 Jamie Feldman is a journalist, essayist and content creator. After building a byline as a lifestyle editor for HuffPost, her articles and editorials have since appeared in Cosmopolitan, Betches, Nylon, Bustle, Parade, and Well+Good. Her journey out of credit card debt, which she chronicles on TikTok, has amassed a loyal social media following. Her story has been featured in Fortune, Business Insider and on The Today Show, NBC Nightly News, CBS News, and NPR. She is currently producing a podcast on the same topic and living in Brooklyn, New York.