Attorneys General Call for Medicare to End Restrictions on Alzheimer's Disease Treatments
While there is no known cure for Alzheimer's disease, there are promising — but expensive — treatments.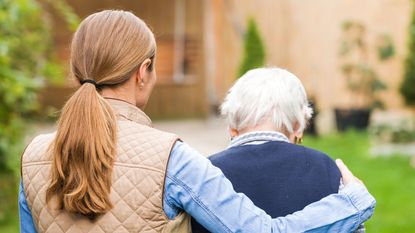 (Image credit: Getty Images)
Many lawmakers across the United States and from both sides of the political aisle now agree: Everyone deserves access to treatment for Alzheimer's disease.
Alzheimer's disease is a terrifying brain disorder that eats away at a person's memory and other cognitive functions, usually showing up later in life. Not only does it deeply damage the afflicted person, but it also takes a serious toll on their loved ones and caretakers.
While there is no known cure, there are promising — but expensive — treatments. Attorneys general from 23 states are now calling to make them more affordable and accessible for all.
Subscribe to Kiplinger's Personal Finance
Be a smarter, better informed investor.
Save up to 74%
Sign up for Kiplinger's Free E-Newsletters
Profit and prosper with the best of expert advice on investing, taxes, retirement, personal finance and more - straight to your e-mail.
Profit and prosper with the best of expert advice - straight to your e-mail.
Lawmakers send letter requesting Medicare end restrictions on Alzheimer's treatment
The federal Centers for Medicare and Medicaid Services (CMS) currently place tight restrictions on antibody treatments for Alzheimer's disease, including ones like Eisai and Leqembi, leading many patients to spend thousands of their own money on the medication.
Many others are left unable to cover the cost, which can amount to over $26,000 a year, CNBC reported earlier this year.
In a letter to CMS released May 1, attorneys generals from 23 states asked the organization to remove the restrictions on Medicare coverage for these medications, noting providing coverage for them would "ensure that all Americans benefit from treatments that the FDA has concluded are 'important advancements' in the ongoing fight to effectively treat Alzheimer's disease"
This isn't the first time both Democratic and Republican lawmakers have come together to make Alzheimer's treatments more accessible. In February, both members of the House and Senators from both parties called on Medicare to end its restrictions, according to the Alzheimer's Association.
What are the benefits and risks associated with Alzheimer's treatments?
These drugs, which have shown much promise in slowing the progression of Alzheimer's disease in the afflicted, are approved by the Food and Drug Administration (FDA), although, as the letter acknowledges, there have been some adverse side effects — some people taking Leqembi, for example have suffered from brain bleeds or brain swelling.
However, the attorneys general state, "Patients and their providers can assess these risks against the potential benefit of many more months of being able to recognize and interact with loved ones."
Medicare's argument is that Leqembi received expedited approval from the FDA and that it does not currently cover antibody treatments with that kind of FDA approval unless the patient is participating in a clinical trial — a setback for people in rural areas who often live far from where clinical trials take places, the attorneys general pointed out.
By changing the treatment's access to be on par with other FDA-approved ones, millions more people would be able to afford it, allowing them to live a happier, more fulfilling life for a longer amount of time, lawmakers say.
It's unclear how the CMS will respond, but many politicians from both parties are determined to continue to fight for everyone to have access to these potentially game-changing treatments.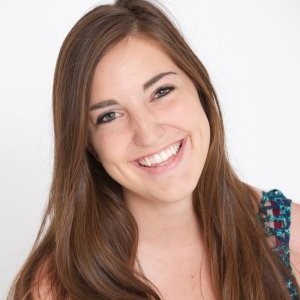 Becca van Sambeck is a writer and editor with experience in many fields, including travel, entertainment, business, education, and lifestyle. Her work has appeared in outlets like NBC, Oxygen, Bravo, the University of Southern California, Elite Daily, CafeMom, Travel For Teens, and more. She currently resides in New York City.