Why Retirees Are Going Back to College
You're retired with time to do what you love. For many, this means it's the perfect opportunity to learn.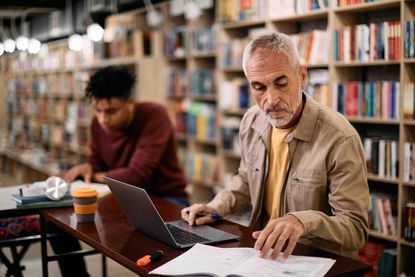 (Image credit: Getty Images)
In his recent application to be a student speaker at Western Governors University's commencement, David Lavers worked hard to showcase himself, and he used age as a selling point: "At 71, I am typically older than my cohorts and most of my instructors."
Lavers is part of a small-but-mighty group of retirees and near-retirees who believe that higher education — like youth — is wasted on the young. Each member of this cohort comes with a unique story and reason for starting or going back to school, be it finishing that long-delayed degree, learning a new skill or enhancing a fixed income with part-time work,
For generations, retirement was a time to stop work and spend time with the grandchildren. But advances in technology and health care mean that individuals have opportunities to create a new purpose in this next act. "Baby Boomers are working longer, embracing their third acts, launching new opportunities. And continuing education is a great way of supporting these efforts," says Jean Mann, graduate program director at Manhattanville College in Purchase, N.Y.
Subscribe to Kiplinger's Personal Finance
Be a smarter, better informed investor.
Save up to 74%
Sign up for Kiplinger's Free E-Newsletters
Profit and prosper with the best of expert advice on investing, taxes, retirement, personal finance and more - straight to your e-mail.
Profit and prosper with the best of expert advice - straight to your e-mail.
Indeed, "education is not limited to a specific age group. Older adults have a strong desire to continue learning and expanding their knowledge," says Rick Benbow, a vice president with Western Governor's, an online school with nearly 16,000 active students aged 45 and older. "Higher education provides them with opportunities to pursue new interests, acquire new skills, and stay mentally engaged."
They're also a potential cash infusion for schools, which face declining enrollment. College enrollment peaked in 2010 at 21 million and, since then, has declined 9.6%, according to EducationData.org. Baby Boomers, meanwhile, are retiring in droves:
However, just 0.2% of those over 55 are enrolled in school, while 0.1% of those over 65 are, representing a large untapped market. Going back to school is a "different approach to aging as well as a longer life," says David Peritz, a visiting professor with the Fromm Institute for Lifelong Learning at the University of San Francisco.
Lavers, who lives in Fallon, Nev., is working to rebuild his finances after a catastrophic 2012 motor vehicle accident left him badly injured and swimming in medical debt, forcing him to retire younger than expected. After spending several years recovering, he decided to take out loans to go back to school.
"Since my late father was a physician, I sensed a calling to assist with the provision of medical services," Lavers says. However, "I quickly realized that additional education would be required."
Attorney Joseph Gutheinz, 67, has a different reason for going back to school. The military veteran is in his first year of an online Ph.D. program in criminal justice at Liberty University, the school founded by the late televangelist Jerry Falwell. In three years, Gutheinz plans to turn his Texas-based law firm over to two sons, enabling him to teach full-time while still practicing law on the side. "I don't need the money," he says.
Some professors embrace these seasoned students. "The retired person may feel self-conscious about being surrounded by youngsters in a college classroom," says Ziad Bentahar, an associate professor at Towson University in Maryland. "However, the retiree can often end up being a wonderful resource that the others are glad to have among them. When it comes to participation and group projects, the life experience of the retired person can bring an interesting perspective to the topics discussed."
Peritz finds teaching older students rewarding because of their diversity of thought. They "are coming not because they have to. Their parents didn't tell them they have to get a college degree," he says. "They're there for the right reason."
Of course, this isn't something that you should just jump into. "To use an analogy, think of a person's retirement years as a time to embark on a new journey. Just as one would plan for a road trip, it's essential to consider the destination, the mode of transportation, the time frame and the budget," says Michael Ryan, a financial planner and financial coach. "Pursuing an advanced degree or certification can be a great way to learn and explore new interests in retirement."
But, says Ryan, it's important to consider the return on investment, affordability, flexibility, and interest of the program before committing to it.
Determine what you need
The first step is to think about what you want and if a full degree is needed. In some cases, a certificate will suffice. You also need to consider the time requirements. Can you juggle school and your family with professional and community requirements? Will you be able to enjoy your retirement? "It's essential to consider the time commitment required to complete the program, especially for retirees with competing priorities, such as family or travel," says Kimberley Tyler-Smith, a vice president of strategy and growth with Resume Worded, a tool for job seekers.
If you don't want to spend a lot of time in the classroom, "you may prefer a program that is part-time, online or allows you to take classes at your own pace," says Michael Ryan.
You could also simply attend class without getting a grade. The University of Wisconsin system, which includes 13 universities across 26 campuses, allows state residents 60 and older to audit classes for free, says Laurie Boettcher, an instructor and curriculum developer for digital marketing and professional communications.
Another consideration is that college classes may not be as easy physically and mentally as when you were younger.

"I must focus and push myself more than what I did when I was younger. It was so easy then," says Gutheinz. "I am going to the gym now so that I can find the energy to finish this week's assignment."
Explore various options
If you just want to take a class to stay active mentally, numerous options exist. "One important consideration is the motivation," Tyler-Smith says. "Individuals seeking a degree for personal fulfillment may find value in pursuing a degree or certificate in a subject they are passionate about."
At Chippewa Valley Technical College in Wisconsin, students who are age 60 and older can attend classes without paying tuition, Boettcher says. "It's a fantastic opportunity to keep the spirit of learning alive and the brain active. As a technical college instructor, I love seeing retirees in my courses," she says. "They have a thirst for learning, and bring a diverse dynamic to the classroom.
Such classes could also help with enriching the volunteer work many retirees decide to do. "I've had retirees take Adobe, social media and marketing classes so they can contribute those skills to non-profit organizations where they volunteer," Boettcher says. "What a beautiful way to give back."
Returning to the classroom can come with benefits beyond the classroom. "Enrolling in a course offers not only access to great course content but also social events, peer advising, libraries and certain non-academic services," says Bentahar, with Towson. "Access to the library alone is a reason to enroll, as libraries can provide a wealth of resources beyond books that open entirely new worlds post-retirement."
Consider non-degree options
The Osher Lifelong Learning Institutes, meanwhile, offer non-credit online and in-person classes and activities tailored to those 50 and older. The program, which began in 2001, has endowed 125 Osher institutes affiliated with academic institutions of all sizes, prestige levels and locations, according to Steve Thaxton, executive director of the National Resource Center for Osher Lifelong Learning Institutes. The offerings vary at each university or college. "Each one can express itself however is appropriate for that community," he says.
At Carnegie Mellon in Pittsburgh, Osher's short sessions include "The Legacy of Redlining," "Writing in Your Voice," and "End of Life Matters." At Kennesaw State University outside Atlanta, options include "Introduction to PCs," "Gentle Yoga" and "Easy Italian Conversation." Students have to be members — there are about 150,000 nationwide paying prices varying from $30 a year to $950, depending on the location, Thaxton says.
Live the college life (sort of)
Meanwhile, Arizona State University in suburban Phoenix offers a twist on the idea of going back to school: It built senior housing on campus. Mirabella, a 20-story, $252 million project sits on 1.6 acres there. It includes 238 independent living residences and 58 health care residences, ensuring that residents can age in place.
And they can have fun doing it: The amenities include four restaurants, a library, a salon and complementary car service. Residents also receive personalized access to lifelong learning and engagement opportunities through Mirabella's integration with ASU, says Lindsey Beagley, senior director of lifelong university engagement at Mirabella.
There is no additional charge or tuition assessed to the residents, and they are not required to audit classes. Buying into the community costs between $398,000 to $1 million or more, with the estate receiving an 80% refund when the resident dies. Monthly fees to cover food, electricity and other expenses range from $2,495 to $7,592.
David Scott and Kathie Zurfluh left their traditional Seattle home for Mirabella about 18 months ago. "We love taking classes and have established enriching relationships with both students and instructors," Zurfluh says. "Being around students is exciting and life-affirming and, hopefully, we add something to their individual and collective development. The investment was well worth it."
Lasell Village is located near Lasell University in Newton, Mass., a Boston suburb. It bills itself as the nation's first education retirement community, makes continued education a requirement. According to its website, "residents agree to sustain their intellectual and physical well-being by participating in a wide range of group and individual activities, averaging nine hours a week." This adds up to 450 hours per year. Getting on the waitlist to move in costs $2,500.
Consider finances carefully
Regardless of what you decide to do, make sure that you can afford it.
"The money spent on a degree will be gone forever and the interest potentially earned on that sum will also be lost," says Jimmy Lee, chief executive officer of the Wealth Consulting Group headquartered in Las Vegas. "The time it takes to obtain that degree and the lost income from not working during that time also need to be taken into account."
Joseph Gutheinz says he spends about $1,000 per class, "thanks to a sizable military discount." David Lavers took out federal loans to cover his education and his payments could hit $1,000 per month. He may not have been selected as student speaker, but he'll get another chance to apply. Lavers was recently offered admission to a doctor of health sciences program and has applied to a Ph.D. program in information technology. "I may not retire a second time," he says. "I'll die in the saddle with my boots on."
Financial planner Michael Ryan urges caution when thinking about a loan. Taking out loans for an advanced degree post-retirement can be risky, especially if you are living on a fixed income," he says. "It's important to consider your overall financial situation and whether the benefits of the degree outweigh the potential risks of taking on debt."
Be sure to apply for scholarships, grants, federal aid and other programs to help defray the cost. If a particular program carries a steep price tag, explore similar programs at other schools — particularly those solely online — that cost less.
Also look into unused 529s that may have been taken out for children or grandchildren, Lee says. "The earnings will count as a qualified withdrawal if you can change the beneficiary to yourself," he says.
There is no age limit on student loans, but keep in mind that there are no age-based loan-forgiveness programs. Bankruptcy also doesn't necessarily free you from any student loan debt. If you die before paying back a federal loan, it can be forgiven if your survivors submit an acceptable proof of death.
Older students can also take classes at reduced rates, though stipulations apply. Maryland's Golden ID program allows residents 60 years of age and older to take courses at little cost. Applicants can't work more than 20 hours per week and they are subject to the same admissions requirements as younger students, according to the program's website. The discount doesn't apply to certificates, doctoral programs or some degrees. In Georgia, the age is 62 and entry depends on what space is available. In Louisiana and Tennessee, the perks begin at the age of 55.
If you are still working, be sure to check out your company's tuition benefits. "Perhaps you are planning on leaving your company in a couple of years but never took advantage of their tuition remission, then take advantage of all your employee benefits before you go," says Mann, with Manhattanville College.
Meanwhile, remember that "it's also important to budget for additional expenses like books, supplies and fees," says Ryan.
For retirees or near-retirees thinking about going back to school, few advise against the idea, provided you can afford it and still enjoy retirement. There's just one requirement, notes Gutheinz: "Age is irrelevant, but tenacity is essential."
Note: This item first appeared in Kiplinger's Retirement Report, our popular monthly periodical that covers key concerns of affluent older Americans who are retired or preparing for retirement. Subscribe for retirement advice that's right on the money.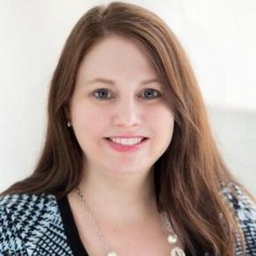 Dawn Wotapka has worked, interned and written for Dow Jones Newswires and The Wall Street Journal, The News & Observer, Los Angeles Times and The Dallas Morning News and SmartMoney magazine. She previously covered commercial real estate for the Long Island Business News, where she won multiple awards for breaking news during what turned out to be the commercial bubble. She serves on the Board of Governors of SABEW, the Society of American Business Editors and Writers, where she has worked on the group's development, training and college visitation committees.