3 Exercises Help Reluctant-to-Retire Folks Know When to Say When
Transitioning into retirement isn't easy for everyone — especially entrepreneurs — but these three planning exercises can help clarify what you want out of retirement and whether you really are ready to let go.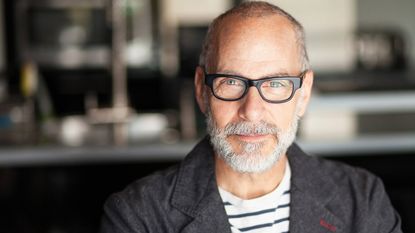 (Image credit: Getty Images)
It is happening more frequently: Your friends, colleagues and customers are contacting you to share their exciting news about retiring. The call goes something like this … "Dennis, guess what! I have been debating, pondering and wondering if this day would ever come, and it has! Officially, next month I have decided that I am going to retire! I am thrilled to be able to spend more time with family, continue my efforts in breaking "80" on the golf course, and I have always wanted to get more charitably involved in my community."
A sudden chill of emotions arises! The initial emotion is happiness for your friend, colleague or customer, but as the conversation continues, you begin to self-reflect and ask yourself questions such as:
Are my financial affairs in order, whereby I can also retire?
Should I retire? But I really like what I am doing.
Being an entrepreneur for 25+ years, what if I get bored?
Since 1996, we have met an extraordinary number of entrepreneurs at CG Capital who have their financial affairs in order, and yet they are simply not ready to retire. Regardless of the financial capabilities afforded to them, psychologically, it is difficult to stop working. Reflecting on this narrative, consider the fact that for many entrepreneurs, their journey in business is what has made them who they are and provides purpose. By stepping away from the workforce, gone are difficult daily decisions, challenges, technology, competition, efficiencies, profitability and so the list goes on. How will retirement be when you are out of the game?
Subscribe to Kiplinger's Personal Finance
Be a smarter, better informed investor.
Save up to 74%
Sign up for Kiplinger's Free E-Newsletters
Profit and prosper with the best of expert advice on investing, taxes, retirement, personal finance and more - straight to your e-mail.
Profit and prosper with the best of expert advice - straight to your e-mail.
How Well Do You Do Vacations?
My best friend and mentor growing up was my great-grandfather Edward, who had a "green thumb" and ran a successful greenhouse business for years. His wife and sweetheart convinced him to take a two-week vacation to Florida. Albeit, my great-grandfather looked forward to spending time with his wife and enjoying the Florida weather but, after being on vacation for approximately one week, he could not sit still and enjoy doing nothing. Early one morning during their trip, my great-grandmother could not find her beloved husband (keep in mind this was during the pre-cellphone era). Where was he? Ironically, he had found a part-time job working in the Florida fields picking strawberries for a local farmer.
Does this sound familiar? How well do you do vacations? Can you go away for two weeks and truly be present in the moment? How about a month or more?
Entrepreneurs by their very nature are innovative and passionate about what they do. They are also business savvy and tend to enjoy the fight of never giving up. My great-grandfather, whom I consider an entrepreneur, would often say, "I am not doing this for a paycheck. I love seeing the people, hearing their stories. Helping people by providing advice gives me a sense of relevancy, and why would I 'retire' when I have so much to give?"
At CG Capital, we help provide the guidance in making sure our clientele can address and pursue their retirement ideals. More importantly, we also provide "permission" that just because you may have reached your financial finish line, it does NOT mean that you have to cross it. In having genuine heartfelt conversations, we help to reorganize our clients' thinking that it is OK to have a new finish line. After all, things are changing all of the time, especially our mindsets, and therefore, we do not feel like retirement is an obligation or a pressure in doing something that you may not be ready for. Consider the fact that it took you years to build your confidence, network of connections, skill sets, knowledge of the industry, etc. and you are just going to stop without a plan for retirement!
We have always been told for years in our practice that clients just simply know when it is time to retire, and we have found that retirement holds a different meaning to each individual client. George Burns famously said, "Retirement at 65 is ridiculous. When I was 65, I still had pimples." The lesson here is to be flexible with your transition into retirement. The average retiree in the United States has approximately 20 years in retirement, or 7,300 days! At CG Capital we have three exercises that we use to help people get clear on their retirement transition:
Exercise I: Create a Bucket List
This can be a fun and engaging way to tap into your creative side. Start with a pen and paper. Rules do not exist, just have fun! Get your creative juices flowing:
What would your younger self do?
What adventure(s) or experience(s) do you want to try?
If you won the lottery or had 12 months to live, what would you do?
Who or what do you want to see?
What is going to give you maximum purpose and meaning?
Exercise II: Create a Sample Weekly Retirement Calendar
Now that you are clear on what you want to do, let's build a calendar. Take the initiative now to consider the possibilities of what you will do in a given day or week. Find examples below:
How are you going to take care of yourself? Diet, Exercise … When?
Who will you spend time with? What will you do with others? What will you enjoy doing by yourself?
Travel?
Special Interests? Hobbies? Online Classes?
Community projects or service?
NEW Career or Business?
Swipe to scroll horizontally
| | | | | | | | |
| --- | --- | --- | --- | --- | --- | --- | --- |
| Row 0 - Cell 0 | Sunday | Monday | Tuesday | Wednesday | Thursday | Friday | Saturday |
| Morning | Row 1 - Cell 1 | Row 1 - Cell 2 | Row 1 - Cell 3 | Row 1 - Cell 4 | Row 1 - Cell 5 | Row 1 - Cell 6 | Row 1 - Cell 7 |
| Afternoon | Row 2 - Cell 1 | Row 2 - Cell 2 | Row 2 - Cell 3 | Row 2 - Cell 4 | Row 2 - Cell 5 | Row 2 - Cell 6 | Row 2 - Cell 7 |
| Evening | Row 3 - Cell 1 | Row 3 - Cell 2 | Row 3 - Cell 3 | Row 3 - Cell 4 | Row 3 - Cell 5 | Row 3 - Cell 6 | Row 3 - Cell 7 |
| Night | Row 4 - Cell 1 | Row 4 - Cell 2 | Row 4 - Cell 3 | Row 4 - Cell 4 | Row 4 - Cell 5 | Row 4 - Cell 6 | Row 4 - Cell 7 |
Exercise III: Create a Spending Plan
You have worked to secure the financial capabilities that you have. Ironically, your wealth was created by the sacrifices that you have made. What if you made a plan for your spending the same way you may have created your wealth, by budgeting. This can also be a fun process: Decide what categories you intend to spend money on and the frequency that you will be involved:
Annual Travel Spending Plan: __________
Quarterly Special Interest Spending Plan: __________
Monthly Community Projecting Spending Plan: __________
The lessons that I learned early in my life by watching my great-grandfather Edward are treasured and held deep in my heart to this day. Edward's passion and purpose for living was so strong. He loved the simple things in life, and this passion drove his ambitions to keep working until his mid-80s.
If and when you get that call from a friend, colleague or client announcing their retirement, do not fall into the trap of jumping into your own retirement without thoroughly investigating the options that will give you passion, purpose and happiness. Take the time now, to create your vision bucket list, plan your time, and enjoy using your financial capabilities that you have worked so hard for. Do not feel that your age is the only indicator of your retirement and you will know when you are ready!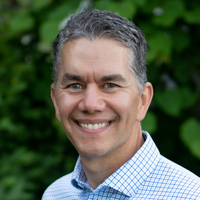 Dennis D. Coughlin, CFP, AIF, co-founded CG Capital with Christopher C. Giambrone in 1999. He has been in practice since 1996 and works with individuals nearing retirement and those whom have already retired. Proud of his humble upbringing, Dennis shares his advice with the same core principles that he was raised with. When not in the office, you will find him with his family enjoying the outdoors.