Retirees' Guide to Giving for the Greatest Impact
The need for charity is climbing, particularly to combat the rising poverty, hunger and homelessness from the pandemic's economic fallout. Here's how you can help.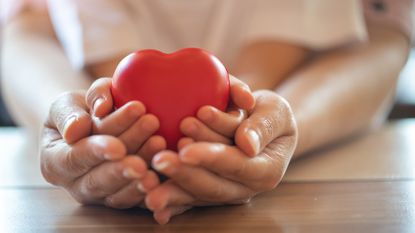 (Image credit: Getty Images )
The recession and global pandemic are hitting charities where it hurts the most: in the wallet. Most fundraising professionals expect donations to decline in 2020 compared with previous years, a situation likely to continue through 2021, according to the Association of Fundraising Professionals.
Meanwhile, the need for charity is climbing, particularly to combat the rising poverty, hunger and homelessness from the pandemic's economic fallout. And the killing of George Floyd has brought renewed attention to the cause of racial justice, encouraging some donors to seek out Black-led nonprofits.
This is an unprecedented time for nonprofits and the communities they serve, says Una Osili, professor of economics and philanthropic studies at Indiana University and associate dean for research for the Lilly Family School of Philanthropy. "There are so many needs that it can be overwhelming for donors."
Subscribe to Kiplinger's Personal Finance
Be a smarter, better informed investor.
Save up to 74%
Sign up for Kiplinger's Free E-Newsletters
Profit and prosper with the best of expert advice on investing, taxes, retirement, personal finance and more - straight to your e-mail.
Profit and prosper with the best of expert advice - straight to your e-mail.
The U.S. has 1.6 million nonprofits, a figure that's quadrupled in the last 40 years, according to Kevin Scally, chief relationship officer for Charity Navigator, which evaluates nonprofits and rates their effectiveness. The large number of organizations can be confusing sometimes, including just this past summer, when donors wanting to support the Black Lives Matter movement reportedly earmarked millions of dollars to the Black Lives Matter Foundation, a completely unrelated California-based nonprofit that seeks to bring "the police and the community closer together."
The mix-up highlights how overwhelming it is for donors to choose charities. Even when donors settle on one or more to give to, they may still wonder if the organizations are the most effective. Is it better to give to a large nonprofit or a small one? Should you go global or stay local? There's no single answer, only ways to assess how your dollars might have the greatest impact for the causes you believe in.
Charity Starts at Home
Adela Crandell Durkee, 69, donates recurring amounts to PBS, NPR and Catholic Family Charities but beyond that has struggled to find national organizations to support. In the past, she and her daughter had raised money for breast cancer through the Susan G. Komen walk, only to encounter recriminations from family and friends who opposed the Komen Foundation's support of Planned Parenthood. Durkee and her daughter donated hair to Locks of Love to make into wigs but then grew concerned that the organization wasn't rated as favorably as others.
"It got to be too much work for me to sort through all the threads and truly give consciously. So I changed my tactic," says Durkee, of Oakwood Hills, Ill. "I try to pick things that are local and where I can see the direct impact."
For example, she contributes food, clothing and gift cards to a homeless man she met on her way to work. "I like knowing that my money and effort is going right to the person in need," she says. Durkee also volunteers at a local food pantry, Habitat for Humanity and her church, where she says, "the overhead is low and the feedback is plentiful."
In a crowded landscape of charities, giving closer to home has the benefit of offering visible results, Osili and other experts say, but there's nothing wrong with looking further afield. Some donors give in concentric circles: one local charity, one regional, one national and one international.
"On the local level, you as a donor have more of a connection to the work being done," Scally says. "On a national level, the benefit of supporting a larger organization is they have more resources to do more. In addition, many national organizations, especially the good ones, will have local partnerships."
Philanthropy 101
Once you know the causes you want to support, find specific nonprofits that address that need and compare their mission, structure, size, impact and outcomes to gauge where your dollars will go furthest. Websites such as Give.org and CharityNavigator.org that evaluate nonprofits can provide ratings, comparisons and even suggest charities if you search by topic or zip code. These sites provide details about a nonprofit's activities, and some also rate and rank charities according to financial efficiency, transparency and impact.
Akira Barclay, a Chicago-based philanthropic consultant, warns that on these sites larger organizations tend to get higher ratings because they have the resources to collect data and present themselves in a favorable light. Meanwhile, smaller nonprofits with meager staffs stretched thin may not have the time to submit an application to be rated, but smaller organizations tend to do much more with less, Barclay says.
Another valuable resource is the nonprofit's website, which can tell you more about its mission and work. Study any annual reports or newsletters. Evaluate the staff and board leadership, including their experience and background. Assess the organization's size, work and results. Bear in mind that large charities have more glossy materials and updated websites, whereas small nonprofits may not have the budget or the staff for either one.
"A smaller nonprofit, just because they don't have that concrete data, doesn't mean they aren't making an impact," says Tracey Webb of Laurel, Md., a collective-giving expert and founder of Black Benefactors, which is based in Washington, D.C., and makes grants between $500 and $10,000. "I like to look at their social media pages. Sometimes, they're updated more frequently than the website."
For you to claim a tax deduction, the organization must be a registered 501c(3), fiscally sponsored or structured as a donor-advised fund. You should be able to find the charity's 990 form, which most nonprofits must file annually with the Internal Revenue Service, on the IRS's website or through a service like Candid GuideStar or Foundation Center. This form contains financial results, revenue, expenses and the compensation of the nonprofit's five most highly paid employees or contractors.
Assess whether the organization is a responsible steward of resources by looking at its results, the percentage of revenue that goes to overhead, and the amount of cash it has on hand to meet operating costs.
"If the organization isn't sustainable, you may want to be a bit cautious," Osili says.
Red flags include language like "emergency funding." Adds Barclay: "You can give, but the reality is if they don't meet this fundraising goal this round, they may not continue to exist." When in doubt, call and ask how much money the organization has, how much it needs and what it will do if the goal isn't met.
To be sure, some donors don't care if the charity collapses. They'd rather make a life-saving gift that extends the nonprofit's impact by a year or two, even if the organization disappears after that.
The Gift of Time
Charities sometimes have specific ways they'd like you to contribute, so ask what the organization prefers.
Besides giving money, "there's also the volunteering of time, talent and testimony," Osili says. "In today's world it's important to give, but it's also important to think, how do you support the organization? Do you post on social media? They could benefit from that testimony."
Develop a relationship with the charity, if you don't already have one. Consider volunteering, which can eventually lead to service on the board of directors.
"It's not unusual to say, 'I'd like to have a discussion about how I can partner with your organization to achieve these kinds of outcomes,'" she says. "Donors that get involved in the organization tend to get more satisfaction."
The organizations that survive and thrive in today's difficult economy will be those that are nimble, adaptable and forward-looking. "Organizations are having to do more with less and do things in different ways than they've ever done before," Scally says.
Consider joining or starting a collective-giving group, which pools individual gifts for a greater impact. Some university alumni do this to make a larger donation by pooling contributions from a specific graduating class, for example.
"Know that anyone who's making a choice to give during this time, their generosity is appreciated," says Barclay. "It's so important right now, more than ever."
Katherine Reynolds Lewis is an award-winning journalist, speaker and author of The Good News About Bad Behavior: Why Kids Are Less Disciplined Than Ever – And What to Do About It. Her work has appeared in The Atlantic, Fortune, Medium, Mother Jones, The New York Times, Parents, Slate, USA Today, The Washington Post and Working Mother, among others. She's been an EWA Education Reporting Fellow, Fund for Investigative Journalism fellow and Logan Nonfiction Fellow at the Carey Institute for Global Good. Residencies include the Virginia Center for the Creative Arts and Ragdale. A Harvard physics graduate, Katherine previously worked as a national correspondent for Newhouse and Bloomberg News, covering everything from financial and media policy to the White House.