For Pilots, Retirement Planning Is No Place to Wing It
Some special circumstances make pilots prime candidates for needing professional financial advice.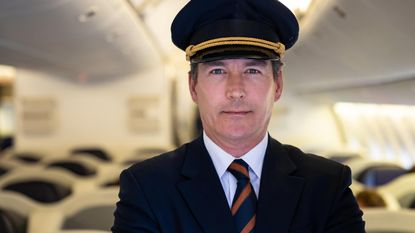 (Image credit: Getty Images)
Despite all the commercials you see touting the importance of working with a financial planner, most Americans continue to manage their money all by themselves. And the truth is, for a lot of people, DIYing it can work out OK — until they're closing in on retirement, that is, and need specialized help from a professional.
There are certain professions, however, that can (and should) benefit from getting advice sooner rather than later. Pro athletes and celebrities, of course, need assistance as soon as they make it big. But I'm also thinking of well-paid and busy professionals, such as doctors, lawyers and pilots.
If you're a pilot, it may be unusual for you to see yourself grouped in with those other professions. But as a financial adviser whose office is near Chicago's O'Hare Airport, I've learned you may have several of the same issues to deal with, along with other concerns that are unique to your being a pilot. And yet, many pilots are just winging it when it comes to their finances.
Subscribe to Kiplinger's Personal Finance
Be a smarter, better informed investor.
Save up to 74%
Sign up for Kiplinger's Free E-Newsletters
Profit and prosper with the best of expert advice on investing, taxes, retirement, personal finance and more - straight to your e-mail.
Profit and prosper with the best of expert advice - straight to your e-mail.
Here's why that can be a bad idea:
1. The airline industry is known for boom-bust cycles
Bankruptcies, bailouts, mergers and acquisitions are common in this competitive business and can affect your employment and benefits. So can external economic factors, like the stock market drop in 2008, and unexpected events, such as the 9/11 terrorist attacks and the COVID-19 pandemic.
Last year, Boeing's then-CEO Dennis Muilenburg told CNBC that a growing pilot shortage was one of the biggest challenges facing the airline industry. This year, when COVID-19 caused a steep drop in consumer demand, pilots were being offered long- and short-term voluntary leave and early retirement packages. Because the job can be so unpredictable, preparation is a must. Having a financial plan in place, and an adviser who can talk you through the options, can help eliminate knee-jerk decisions.
2. You may not be ready for mandatory age-based retirement
Plenty of pilots retire before age 65. Just as with other professions, many are ready to relax or try something new. But even if you keep working, not every pilot retires with buckets of money. If you got a late start on saving and investing — maybe because you served in the military for several years, had a large amount of student debt or didn't start earning that bigger paycheck until later in your career — you may not have the option of working longer to get your finances to the level you would like.
A financial plan can help you figure out where you are, where you need to be and how you can play catch-up to fill a potential gap in your retirement income.
3. Having to be able to renew your medical certificate every six months after age 40 could spell trouble for your finances
If your airman medical certificate exam turns up a disqualifying medical condition, you could lose your job temporarily or permanently, and also lose some important benefits for you and your family. A career change in middle age or earlier could result in a lower income. Depending on the disqualifying condition, it may be difficult to move on to another occupation. A backup plan — including an emergency fund, assets that can be tapped penalty-free if necessary and an insurance strategy — is a must.
4. The benefits are great, but helping maximize those benefits takes thoughtful strategizing
As you probably know, most airlines don't offer pensions anymore, but many offer generous 401(k) plans, especially compared to companies in other industries. A knowledgeable financial adviser can help you manage your 401(k) in the areas of choosing traditional or Roth, selecting mutual funds, and at age 59½, performing an in-service rollover to an IRA or Roth IRA, even if you're still on the job at that time.
5. High income expectations can lead to an expensive lifestyle
Senior pilots at the major airlines can make more than $300,000 a year, but it can take awhile to get to that level. If you are a pilot transitioning from the military, or from other jobs, it may be tempting to spend before the big money comes in, with the expectation that you will be able to pay off debts as your pay increases. A financial plan can help you set your priorities, spend reasonably and ditch your debt before retirement.
6. Spending so much time away from home and family can make it difficult to stay on top of your investments
Yes, a DIY retirement is doable, but it takes time to research the products and strategies that are available, and to follow through on the transactions. I could learn to fly, but I'll never be as good a pilot as you are. The same is true for pilots who want to be their own financial adviser. You simply don't know what you don't know. None of us do. You wouldn't go to court without an attorney, and you shouldn't plan your retirement without wise financial counsel either. In working with an experienced financial adviser, you can be as hands-on or hands-off as you like. You can set convenient meeting times (whether in person, over the phone or via video). By choosing a financial adviser who is held to the fiduciary standard, you can be confident someone is looking out for your best interests in good times and bad when providing you with investment advice.
My advice: It doesn't matter if you're 30 or 40 or 50. If you're a pilot, when it comes to your money, you should be thinking as though you're 60 and retirement is just a short hop away. Putting together a financial plan now will help you stay on course and arrive on time.
Kim Franke-Folstad contributed to this article.
Appearances on Kiplinger.com were obtained through a paid PR program.
Investment advisory services offered only by duly registered individuals through AE Wealth Management, LLC (AEWM). AEWM and Scott Tucker Solutions Inc. are not affiliated companies. Investing involves risk, including the potential loss of principal. Neither the firm nor its agents or representatives may give tax or legal advice. Individuals should consult with a qualified professional for guidance before making any purchasing decisions. Scott Tucker Solution, Inc is not affiliated with the U.S. government or any governmental agency. 640551 — 6/20
Disclaimer
Appearances on Kiplinger.com were obtained through a paid PR program. The columnist received assistance from a public relations firm in preparing this piece for submission to Kiplinger.com. Kiplinger was not compensated in any way.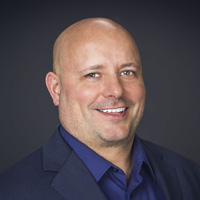 President, Scott Tucker Solutions
Scott Tucker is president and founder of Scott Tucker Solutions, Inc. He has been helping Chicago-area families with their finances since 2010. A U.S. Navy veteran, Scott served five years on active duty as a cryptologist and was selected for duty at the White House based on his service record. He holds life, health, property and casualty insurance licenses in Illinois, has passed the Series 65 securities exam in 2015 and is an Investment Adviser Representative.