Top 10 Metros Where It's Cheaper to Rent a Home Than Buy
With higher mortgage rates, it's actually cheaper to rent a home in some places.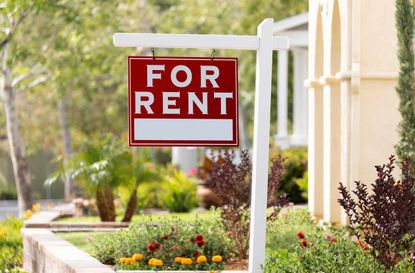 (Image credit: Getty Images)
With the Federal Reserve's latest move to hold interest rates steady, homebuyers might be getting some relief when it comes to mortgage rates. But new data from Realtor.com reveals that renters still have the upper hand when it comes to housing costs.
Depending on your situation, there are some circumstances under which renting is better than buying, including the costs of ownership and the length of time you plan to stay in a home, and these places really demonstrate the difference.
Why you should rent a home, rather than buying
Several notable data points jump out from Realtor.com's August 2023 Rental Report, whether you're looking for a new home or just concerned about the cost of living in America's 50 biggest metro areas.
Subscribe to Kiplinger's Personal Finance
Be a smarter, better informed investor.
Save up to 74%
Sign up for Kiplinger's Free E-Newsletters
Profit and prosper with the best of expert advice on investing, taxes, retirement, personal finance and more - straight to your e-mail.
Profit and prosper with the best of expert advice - straight to your e-mail.
First and foremost, it remains more affordable to rent than buy a home in 47 out of the top 50 metros. The August data continues a four-month trend of declining year-over-year median rents for 0-2 bedroom properties. Median rental prices decreased to $1,752 last month, down 0.6% from August 2022 levels.
Studio apartment rents dropped by $3 to a median of $1,463, down -0.2% year-over-year. One-bedroom apartments decreased to $1,634, down -0.5% (-$9) year-over-year, while 2-bedrooms fell to $1,948, down -0.7% (-$13) year-over-year.
The monthly savings from renting clocked in $483 higher than 2022 across all 47 rent-favoring metros.
Meanwhile, the cost of buying a first home in the top 50 metros was $1,111 (60.3%) higher than renting one. In the top 10 metros that favor renting over buying, the monthly payments for starter homes were $2,203 (99.8%) higher than rents.
Only three of the top 50 U.S. metros favored buying starter homes rather than renting: Memphis, TN, Pittsburgh, PA and Birmingham, AL. And even the cost benefits in those remaining three metros have decreased since August 2022.
Where renting pays off the most
In the 10 metros that favor renting over buying the most, starter home monthly payments are $2,203 (99.8%) higher than rents. In Realtor.com's recent data, the top 10 cities have generally been marked by higher than average share of tech workers and high earners.
Swipe to scroll horizontally
| Metro | Median Rent | Monthly Buy Cost | % Difference (Buy-Rent) |
| --- | --- | --- | --- |
| Austin-Round Rock-Georgetown, TX | $1,670 | $3,946 | 136.3% |
| San Francisco-Oakland-Berkeley, CA | $2,906 | $5,859 | 101.6% |
| Columbus, OH | $1,222 | $2,458 | 101.1% |
| Sacramento-Roseville-Folsom, CA | $1,898 | $3,779 | 99.1% |
| Los Angeles-Long Beach-Anaheim, CA | $2,892 | $5,672 | 96.1% |
| San Jose-Sunnyvale-Santa Clara, CA | $3,367 | $6,581 | 95.5% |
| Portland-Vancouver-Hillsboro, OR-WA | $1,709 | $3,314 | 93.9% |
| Boston-Cambridge-Newton, MA-NH | $2,851 | $5,526 | 93.8% |
| Seattle-Tacoma-Bellevue, WA | $2,168 | $4,156 | 91.7% |
| Phoenix-Mesa-Chandler, AZ | $1,595 | $3,015 | 89.0% |
The bottom line
Far be it from us to dump on the American dream of home ownership. But, as we've written in the past, sometimes renting is better. Lofty mortgage rates are creating a double whammy of higher costs. Prospective buyers encounter higher monthly costs, while homeowners become wary of losing their current lower mortgage rate, thereby decreasing potential housing supply on the market.
Renters should can acknowledge and enjoy their current financial edge over home buyers. But with that being said, median rents are still flirting with all-time highs and you don't really build equity renting... so let's not get too carried away.
Related Content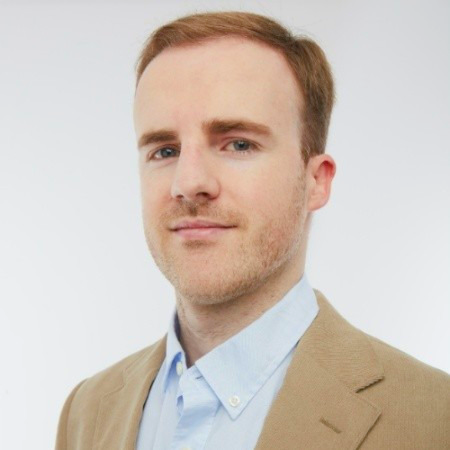 Audience Engagement Manager, Kiplinger.com
Ben Demers manages digital content and engagement at Kiplinger, informing readers through a range of personal finance articles, e-newsletters, social media, syndicated content, and videos. He is passionate about helping people lead their best lives through sound financial behavior, particularly saving money at home and avoiding scams and identity theft. Ben graduated with an M.P.S. from Georgetown University and a B.A. from Vassar College. He joined Kiplinger in May 2017.