Don't Bet on a Minimum Wage Increase
Congress is unlikely to pass a federal minimum wage increase, but other factors may boost wages to help workers keep up with inflation.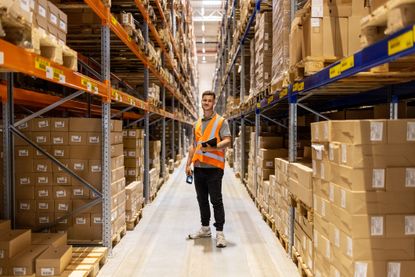 (Image credit: Luis Alvarez for Getty Images)
The current $7.25 federal minimum wage is a "national disgrace," according to Vermont Senator Bernie Sanders. And he does make some valid points. The minimum hourly wage hasn't been adjusted higher since 2009 and, in case you haven't noticed, after two years of post-COVID inflation, a dollar doesn't go as far as it used to. Based on CPI inflation, $7.25 in 2009 would be equivalent to about $10.25 in today's dollars.
You might remember the "fight for $15" rallying cry from a few years ago in response to the low wages prevalent in the fast food sector. Well, in light of recent inflation challenges, Senator Sanders now advocates for a federal minimum wage increase to $17 per hour.
Now, the probability of something like that passing in a divided congress is next to nil. The Democrats would need to retake the House of Representatives and keep the White House and Senate for that to be feasible. So, for now this is purely an academic argument.
Subscribe to Kiplinger's Personal Finance
Be a smarter, better informed investor.
Save up to 74%
Sign up for Kiplinger's Free E-Newsletters
Profit and prosper with the best of expert advice on investing, taxes, retirement, personal finance and more - straight to your e-mail.
Profit and prosper with the best of expert advice - straight to your e-mail.
It is also debatable whether a single national standard makes sense given the large disparities in the cost of living in different parts of the country. Already, 29 states have set a minimum wage higher than the federal minimum, as has Washington DC.
But, for the sake of argument, let's imagine that a $17 minimum wage was a possibility. What would that mean?
Labor shortages despite a stagnant minimum wage
First, remember that labor is like any other commodity. When demand outstrips supply, the price rises. And when supply outstrips demand, prices fall. Well, labor is in short supply right now, and this isn't something that gets resolved overnight.
Let's start with the working age population. Between 2000 and 2010, the number of Americans considered "working age," between 15-64, grew by about 20 million people. But between 2010 and 2020, the working age population only grew by about 7 million. Due to the aging of the Baby Boomers and the smaller generations entering the workforce, we simply don't have the inexhaustible supply of labor we used to. And demographic trends already baked in based on birth data project very modest growth over the next several decades. So, barring a surge of immigrant labor – which isn't very likely based on the current political climate – labor shortages suggest that wages will go higher from here based on market forces, regardless of what the law requires.
Chat GPT to the Rescue?
Every dollar spent on higher wages is a dollar that comes out of corporate profits, unless they raise prices or find ways to cut non-labor costs. Corporate America won't let that happen without a fight. And persistent wage pressure will push America's companies to invest in labor-saving technology. Yes, they may very well end up paying a new worker $17 per hour. But if that happens, you can bet that they'll also be squeezing more productivity out of each worker.
This is already happening. Wendy's is partnering with Google to train an AI chat bot to run the drive through window. Chipotle is experimenting with using robots to cook tortilla chips. As technology improves, we may soon have restaurants and fast-food joints manned by a small handful of decently-paid workers and an army of robots and AI programs.
Again, congress won't be passing a new minimum wage law any time soon. But with or without one, the next few years promise to see a major upheaval of the American workforce. It will be a little scary. But it's also going to be amazing to watch and wildly profitable for the new tech companies making it possible.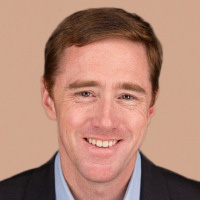 Contributing Writer, Kiplinger.com
Charles Lewis Sizemore, CFA is the Chief Investment Officer of Sizemore Capital Management LLC, a registered investment advisor based in Dallas, Texas, where he specializes in dividend-focused portfolios and in building alternative allocations with minimal correlation to the stock market.