Workers Continue to Favor 401(k) Plans Amid Economic Worries
Inflation and market volatility are seen as obstacles to saving for a comfortable retirement, study shows.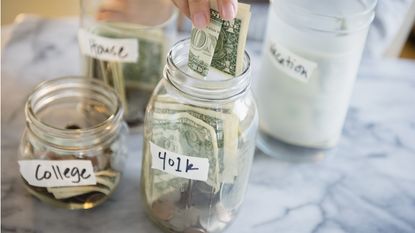 (Image credit: Getty)
Job seekers continue to see 401(k) savings accounts as a must-have benefit when considering a new job, as they find that current economic conditions are making it difficult to save for retirement, according to a new Charles Schwab survey.
Some 62% of workers listed inflation as an obstacle to saving for a comfortable retirement, up from 45% last year, and 42% said that stock market volatility is another obstacle, up from 33% last year, the survey showed. Some 1,000 workers with U.S. 401(k) plans participated in the survey, which was conducted between April 19 and May 2, 2023.
Nearly eight in 10, or 78%, of survey respondents said those conditions are affecting their spending and saving habits, and 36% of them plan to delay retirement as a result.
Subscribe to Kiplinger's Personal Finance
Be a smarter, better informed investor.
Save up to 74%
Sign up for Kiplinger's Free E-Newsletters
Profit and prosper with the best of expert advice on investing, taxes, retirement, personal finance and more - straight to your e-mail.
Profit and prosper with the best of expert advice - straight to your e-mail.
"Despite these challenges, retirement saving continues to be a priority for workers, who have maintained their 401(k) savings rates and largely stayed on top of their 401(k) investments over the past year," said Brian Bender, head of Schwab Workplace Financial Services.
Covering some retirement income
Marci Stewart, director of Communication Consulting and Participation Education at Schwab, said it is not surprising that such a high priority is being placed on these investments as workers count on them to cover 40% of their retirement income. This is double what they expect from Social Security, the next-closest source, Stewart added.
Compared to last year, more workers are also saving for retirement in a savings accounts (68% vs 61%), investing in an IRA (47% vs 33%) and investing through a brokerage account (38% vs 29%) as they look to augment their primary retirement fund with other methods of saving and investing, the study shows.
To have a comfortable retirement, workers now believe they'll need an average of $1.8 million in savings, compared to $1.7 million last year, the survey shows. Only 37% of workers think it is likely that they will achieve the target, compared with 47% in the prior year.
Meanwhile, when it comes to retirement savings, there is also a large gender gap, as Kiplinger recently reported. The average 401(k) account balance for men is $89,000, while only $59,000 for women, according to the report.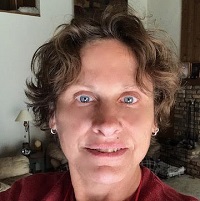 For the past 18+ years, Kathryn has highlighted the humanity in personal finance by shaping stories that identify the opportunities and obstacles in managing a person's finances. All the same, she'll jump on other equally important topics if needed. Kathryn graduated with a degree in Journalism and lives in Duluth, Minnesota. She joined Kiplinger in 2023 as a contributor,