5 Ways to Level Up Your Charitable Giving in 2023
Philanthropic experts from Foundation Source offer tips on how to set yourself up for an impactful year of giving.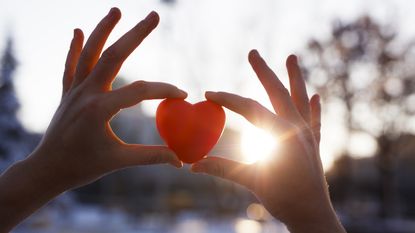 (Image credit: Getty Images)
The start of a new year is a great opportunity to reflect on your accomplishments and think about what you'd like the year ahead to hold. As you're pondering your new year's goals, consider the role charitable giving can play in achieving your objectives. With that in mind, I asked my colleagues: "If you could give one piece of advice for anyone who wants to be more charitable in 2023, what would it be?"
Read on for tips from philanthropic experts at Foundation Source, a provider of technology and support services for private foundations, to level up your giving and make a bigger impact in 2023.
1/5
1. Take Time to Self-Reflect.
Philanthropy is a form of self-expression. It can reflect what's most important to us personally and professionally. If we're clear about what drives us, we can be more intentional and effective in our giving.
Routine check-ins are important to keep us on a current path rather than autopilot. For inspiration, read The Remarkable Life Deck: A Ten-Year Plan for Achieving Your Dreams by Debbie Millman. It provides a great framework for reflection through a series of prompts designed to get us thinking about who we are and how we move through the world. With this kind of clarity, we can think about the possibilities of making a difference.
— Mary Ann Stover, chief revenue officer
2/5
2. Define Your Mission.
Defining the purpose of your philanthropic efforts helps drive thoughtful decision-making, rallies donors and creates excitement around the possibility of a better future. Foundation Source data show that those who create compelling and thoughtful mission statements are those who make the most grants. You don't have to have a foundation to write a mission statement. In fact, it's a great way for any philanthropic individual to articulate what they care about most and to inform giving decisions.
— Steve Aponte, vice president of Product & Strategy
3/5
3. Set and Refine Your Goals.
After writing your mission statement, identify specific goals and map out a plan to reach them. The two Ws – "what" and "where" – are a good starting place. What is your vision for success, and what efforts have succeeded or failed in the past? What will your headline be in five, 10 or 20 years down the road? Then ask yourself where you want to focus. Do you want to focus on your local community or a wider geographic area? Where is the greatest need, and where do you think you will have the greatest impact?
Let's say your mission is to fight childhood hunger. It's a broad statement, but by asking more questions, you might find that you want to focus on tackling the issue in your home state by raising money for two or three stand-out local organizations.
Getting more granular about your mission through goal setting can help spark a greater sense of passion and connection and boost your impact.
— Gillian Howell, head of Client Advisory Solutions
4/5
4. Leverage Expenses to Kick-Start or Fund Philanthropic Work.
"Expenses" can carry a negative connotation, since most philanthropists want their charitable dollars to be granted directly to social issues and causes that are important to them. However, when leveraged properly, expenses can be an investment in effective philanthropy. For example, we've seen our private foundation clients successfully use expenses to fund the production of a documentary to build awareness around their mission.
Others have used expenses to conduct research to better understand their cause or invest in legal counsel to assist with policymaking or complex grant agreements.
— Josh Stamer, senior managing director, West region
5/5
5. Try "Hands-Dirty" Philanthropy.
Take a step beyond financial donations and try your hand at giving back by participating in a hands-on project. This style of philanthropy suits those who want to contribute both financial and human capital to their good works.
Any individual can take action by supporting a nonprofit. Volunteer your time, your expertise and your passion. And if you happen to have a private foundation, you can run programs through direct charitable activities.
From purchasing business attire for low-income job seekers to repurposing used lockers from a country club for public school students, we've seen our clients carry out a number of creative projects to support their missions.
To drive an even greater impact, consider offering incentives to potential participants. Offering a prize for the best idea or most money raised can spur innovation and create buzz around your mission, creating a win-win for donors and grantees alike.
— Alex Savin, deputy national director of Client Services
For more tips and ideas about how to maximize your charitable impact, visit Foundation Source's 22 Days of Giving Challenge.
--
This article was written by and presents the views of our contributing adviser, not the Kiplinger editorial staff. You can check adviser records with the SEC or with FINRA.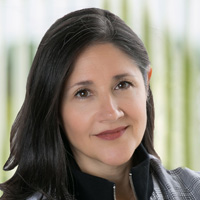 Chief Marketing Officer, Foundation Source
Hannah Shaw Grove is the chief marketing officer of Foundation Source, founder of "Private Wealth" magazine and author of 11 data-based books and hundreds of reports and articles on topics relating to the creation, management, disposition and transfer of wealth. Hannah has previously been the chief marketing officer at Apex Clearing, iCapital Network and Merrill Lynch Investment Managers and is a cum laude graduate of Harvard University. She holds the FINRA Series 6, 7, 24, 26 and 63 licenses.