Seven Automakers to Roll Out Massive EV Charger Network Next Year
At least 30,000 installations to be sited in urban areas and along highways.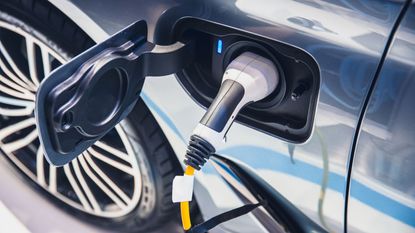 (Image credit: Getty Images)
BMW and six other major automakers plan to begin rolling out a massive North American network of high-powered electric vehicle (EV) chargers in mid-2024.
The charging stations will be accessible to all EV customers and offer both combined charging system (CCS) as well as North American charging standard (NACS) connectors, said the group that also includes General Motors, Honda, Hyundai, Kia, Mercedes-Benz Group and Stellantis NV.
The joint venture will include development of at least 30,000 chargers with the aim to make zero-emission driving even more attractive for millions of customers, the companies said in a statement. The installations will be sited in urban areas as well along highways.
Subscribe to Kiplinger's Personal Finance
Be a smarter, better informed investor.
Save up to 74%
Sign up for Kiplinger's Free E-Newsletters
Profit and prosper with the best of expert advice on investing, taxes, retirement, personal finance and more - straight to your e-mail.
Profit and prosper with the best of expert advice - straight to your e-mail.
The U.S. now has 32,000 publicly available DC fast chargers, serving 2.3 million EVs, according to the Department of Energy. That amounts to 72 EVs for every available charger. The National Renewable Energy Laboratory estimates that 182,000 DC fast-chargers will be needed to accommodate the up to 42 million plug-in EVs expected on the road by 2030
Mitigating range anxiety
.
"More than just attracting customers, this unified network builds confidence in EVs by mitigating range anxiety," said Carter Li, CEO at SWTCH Energy, an EV charging and energy management company.
"Automakers are pooling resources and expertise to build charging access that matches their ambitions to lead the transition," Li said. The JV shows that "even rivals realize our EV ecosystem must develop cooperatively - vehicles and charging growing in tandem."
Nonprofit EV advocacy group Plug In America said that nearly half of 4,000 EV drivers participating in its annual survey said they were likely to purchase an EV as their next vehicle. But almost half of those who use public DC fast charging said that broken chargers were a major concern, according to the survey, which was conducted between December 2022 and February 2023.
More than 60% of those surveyed said that they never or rarely used public chargers, which is most likely because 94% of them have access to home charging, Plug In America said.
Early EV adopters often have a place to charge at home and own multiple vehicles, said Jeremy Michalek, professor of mechanical engineering at Carnegie Mellon University's College of Engineering. "With the longer range of today's EVs, they typically only need public chargers on long trips," he said.
The primary problem is that Americans tend to take long trips at the same time around peak travel holidays, like Memorial Day or Thanksgiving, Michalek said.
"It's going to be a challenge to deploy enough public charging infrastructure to avoid long queues on peak travel days, and if we do build enough for peak travel days a lot of it will sit unused much of the rest of the year," he said.
"As EVs become more mainstream and move into used car markets, the other main problem is that households that lack off-street parking with residential charging will need to rely heavily on public charging infrastructure for everyday use," he added.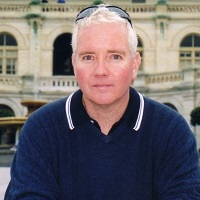 A former Wall Street bond trader, Brian O'Connell is the author of two best-selling books: "The 401k Millionaire" and "CNBC's Creating Wealth." His work is bylined in national finance and business platforms such as TheStreet.com, CBS News, The Wall Street Journal, U.S. News & World Report, Forbes, Fox News and many others. His corporate clients have included SoFi, Experian, Prudential, Compliance.ai, Oanda, General Motors, the Kaufman Foundation, PNC, and many others. With 20 years of experience covering business news and trends, particularly in the business and financial sectors, he believes education is the best gift a financial consumer can receive – and brings that philosophy to every story he writes. Brian is a graduate of the University of Massachusetts, and currently resides in Palmas del Mar, Puerto Rico during the winter months, and in historic Bucks County, Pa., when Mother Nature cooperates.