No Mow May Is the Lawn Trend That'll Save You Money and Help the Environment
This pause allows wildflowers time to bloom, serving up a nectar-rich buffet for bees, butterflies and other pollinators.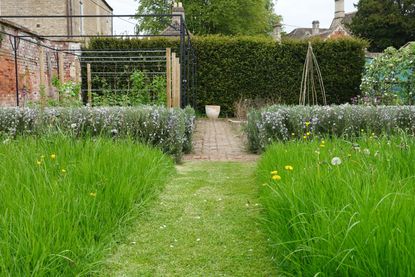 (Image credit: Akabei for Getty Images)
No Mow May is an easy life hack that can save you money and deliver a host of side benefits. It's as simple as mowing your lawn less frequently or not all during the month of May. This pause allows wildflowers time to bloom, serving up a nectar-rich buffet for bees, butterflies and other pollinators. Without this help, many such insects will emerge in the spring with little food to sustain them.
In turn, you can save money and time by reducing your mower's gas or electricity use, or by skipping the mowing service. Depending on where you live, you may also save on fertilizer, water and other lawn treatments.
How No Mow May can help you save money
You can participate in three ways: stop mowing just a section of your lawn, mow less frequently, or stop mowing your entire lawn altogether. All three will help pollinators and use less of your time and resources.
Subscribe to Kiplinger's Personal Finance
Be a smarter, better informed investor.
Save up to 74%
Sign up for Kiplinger's Free E-Newsletters
Profit and prosper with the best of expert advice on investing, taxes, retirement, personal finance and more - straight to your e-mail.
Profit and prosper with the best of expert advice - straight to your e-mail.
According to Home Advisor, the average cost of basic lawn mowing service is between $30 and $80 per visit. So, if you pay for lawn maintenance once a week in the spring, you may save between $120 and $320 by participating in No Mow May.
White clover is one of the most common wildflowers that will likely benefit from a mowing respite. Rather than fighting it with pesticides and other measures, pause your mowing so that it flowers and spreads throughout your lawn. As a member of the legume family, white clover improves soil health by fixing nitrogen in the soil, making nearby grass healthier and greener. Let the clover have its way and you can often ditch expensive and polluting lawn pesticides and fertilizers.
How No Mow May can benefit people
If you are of a certain age, you may remember riding in the car on summer nights, bugs splattered against the windshield. Those days are gone. Now, habitat loss and other stressors are driving a profound deterioration of insect and pollinator health; a 2019 study estimated that as many as one in three insect species is in danger of extinction.
That spells trouble for humans, as we rely on insects for pollination of many varieties fruits and vegetables. In the garden, fewer insects mean less food for birds and other predators.
Healthy ecosystems, even in our yards, make for better human health. One study found that a greater diversity of bird species in urban and suburban yards protected nearby people from West Nile Virus. And having a rich array of bird and plant species is good for our mental health.
Talk to your neighbors
Before you store your mower for the month, consider your neighbors. If your property is under strict Homeowners Association rules, review guidance on lawn and yard maintenance. If any of your immediate neighbors has a bee allergy, you may need to keep up with mowing for their safety.
Bee City USA, the organization that launched No Mow May, has toolkits and other resources to get you on your way.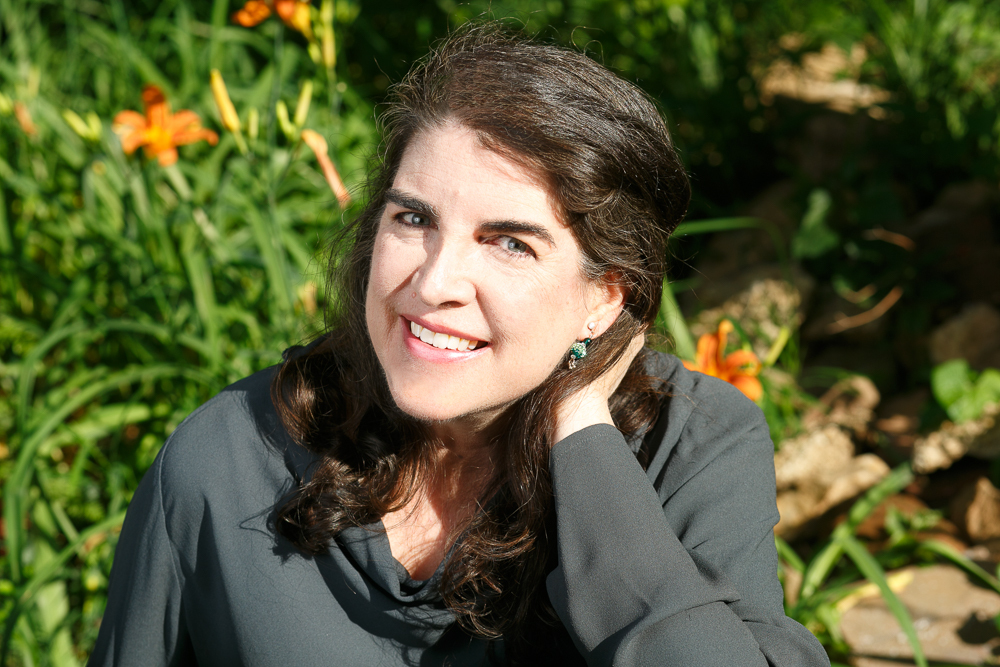 Personal Finance Editor, Kiplinger.com
Ellen writes and edits personal finance stories, especially on credit cards and related products. She also covers the nexus between sustainability and personal finance. She was a manager and sustainability analyst at Calvert Investments for 15 years, focusing on climate change and consumer staples. She served on the sustainability councils of several Fortune 500 companies and led corporate engagements. Before joining Calvert, Ellen was a program officer for Winrock International, managing loans to alternative energy projects in Latin America. She earned a master's from the U.C. Berkeley in international relations and Latin America.