How to Buy Treasury Bonds
U.S. Treasury bonds are generally low-risk investments you can buy directly from the government.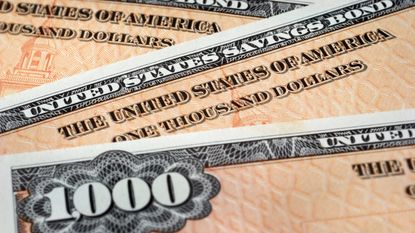 (Image credit: Getty Images)
Bonds are a great way to diversify your investment portfolio. Specifically, a Treasury bond represents a loan to the U.S. government, such as to fund defense, Social Security and Medicare. This is how the federal government finances its massive deficits.
For investors, Treasury bonds are considered risk-free in terms of getting paid the interest and loan amount. They are backed by the "full faith and credit" of the federal government, according to the United States Office of Government Ethics.
This type of bond investment can be a good way to provide income but can also allow for capital gains. However, the value of Treasury bonds can fall when interest rates rise, which is what happened in 2022, when investors wanted lower prices on the securities to make up for the lower yields.
Subscribe to Kiplinger's Personal Finance
Be a smarter, better informed investor.
Save up to 74%
Sign up for Kiplinger's Free E-Newsletters
Profit and prosper with the best of expert advice on investing, taxes, retirement, personal finance and more - straight to your e-mail.
Profit and prosper with the best of expert advice - straight to your e-mail.
You can purchase Treasury bonds directly from the U.S. government as well as from a financial services firm or through an exchange-traded fund (ETF). But first, let's get a backgrounder on these investments.
How Treasury bonds work
There are five types of Treasury securities, including bills, notes and bonds. They generally all work the same except for the maturities or when the investments are paid off.
Treasury bonds have the longest maturities, which are set at 20 and 30 years. As for notes, they range from two years to 10 years. Bills have the shortest maturity, from four weeks to 52 weeks.
A Treasury bond pays a fixed rate of interest every six months, and the minimum purchase amount is $100. For example, suppose you pay $1,000 to buy ten bonds and the interest rate is 4%. With that rate, you will get a $20 check every six months. When the bond matures, you will get the $1,000 back.
Note that you will owe federal income taxes on the bond interest payments, but you won't pay state or local taxes.
How to buy Treasury bonds
Buy from the U.S. government. You can purchase Treasury bonds from the federal government via the TreasuryDirect website. Before you can do anything, you have to set up a password-protected account. Make sure you have your Social Security number, driver's license or state ID and bank account information on hand. When you're fully set up, you'll then select a Treasury bond to purchase and specify the number of bonds you want to buy. There are no commissions or fees, so you only pay for the bonds themselves.
You can only buy Treasury bonds when the federal government holds an auction. These auctions take place on the first Wednesday of February, May, August and November.
There are two ways to make a bid: non-competitive or competitive. With a non-competitive Treasury bond bid, you accept the final interest rate for the auction. Alternatively, you can engage in competitive bidding where you specify the interest rate. This method can be somewhat complicated and can also result in losing out on the bond.
Buy a Treasury bond from a brokerage. A financial adviser can help with the process of buying at an auction, or you can purchase bonds in the open market during the trading day.
Bypassing the direct route may result in more fees. "There could be higher minimums imposed by the brokerage firm in which you have the account, and your financial adviser may also charge a commission," says Luis D. Alvarado, global fixed income strategist at Wells Fargo Investment Institute.
Buy a Treasury bond through an ETF. "In my opinion, this is the easiest way to purchase Treasurys," says David Nicholas, a portfolio manager at XFUNDS. ETFs generally include a variety of Treasury securities. You have plenty of options when it comes to Treasury bond ETFs, such as the Vanguard Long-Term Treasury ETF (VGLT), PIMCO 25+ Year Zero Coupon U.S. Treasury Index ETF (ZROZ) and iShares 20+ Year Treasury Bond ETF (TLT).
Contributing Writer, Kiplinger.com
Tom Taulli has been developing software since the 1980s when he was in high school. He sold his applications to a variety of publications. In college, he started his first company, which focused on the development of e-learning systems. He would go on to create other companies as well, including Hypermart.net that was sold to InfoSpace in 1996. Along the way, Tom has written columns for online publications such as Bloomberg, Forbes, Barron's and Kiplinger. He has also written a variety of books, including Artificial Intelligence Basics: A Non-Technical Introduction. He can be reached on Twitter at @ttaulli.