Google Racks Up $600M in Privacy Settlements Across U.S. How Much Will Users Get?
Google has finalized or agreed to four massive settlements in the past few months, addressing alleged violations of consumer data laws.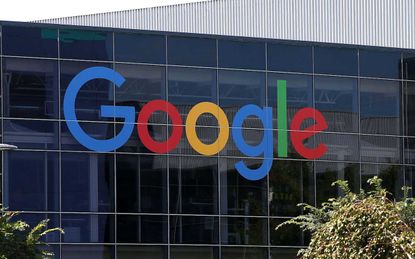 (Image credit: Getty Images)
Between September 2022 and January 2023, Google has settled a series of sweeping privacy lawsuits, resulting in nearly $600 million in historic settlement payouts to states and affected users. So what happened with each lawsuit, and what can you expect if Google violated your privacy?
Google's Ilinois settlement: $100M
On September 28th, a Cook County, Illinois judge approved a final $100M settlement in a lawsuit (opens in new tab) alleging Google's face grouping tool, which sorts faces on Google Photos by similarity, violated Illinois' biometric privacy law, according to the Chicago Tribune (opens in new tab). Illinois law requires companies to obtain users' consent before collecting and saving biometric information.
The 420,000 Illinois residents who filed settlement payout claims could receive checks of about $154 each.
Subscribe to Kiplinger's Personal Finance
Be a smarter, better informed investor.
Save up to 74%
Sign up for Kiplinger's Free E-Newsletters
Profit and prosper with the best of expert advice on investing, taxes, retirement, personal finance and more - straight to your e-mail.
Profit and prosper with the best of expert advice - straight to your e-mail.
After final approval, payouts were expected to begin within 90 days. However, attorneys warned that though the court approved the settlement, there could still be appeals in the case, according to NBC Chicago (opens in new tab).
Indeed, there is a current appeal pending (opens in new tab) against the settlement administrator over how they evaluated the validity of consumer claims, which may delay payouts for all claimants.
Arizona AG settlement: $85M
On October 4th, Arizona Attorney General Mark Brnovich reached an $85 million settlement to resolve a lawsuit that accused Google of secretly obtaining user data to sell advertisements, according to the Associated Press (opens in new tab) (AP).
Arizona prosecutors had been investigating Google since 2018 when AP revealed that Google was misleading consumers about its practices with user tracking and location data. Brnovich's office filed the current lawsuit against Google in May 2020.
It appears that affected Google users in Arizona will not receive any direct cash payouts from this settlement. Instead, Brnovich's office announced (opens in new tab) the settlement directs the bulk of the money to the Arizona general fund, which will require legislative appropriation before it can be spent.
Additionally, $5 million will be set aside for "attorney general education programs."
40-state AG settlement: $391.5M
In November 2022, Google reached a record $391.5 million privacy settlement with a 40-state coalition of Attorneys General, as per the New York Times (opens in new tab). The settlement resolved charges that Google convinced users they disabled their location tracking, but instead, Google kept collecting that information.
The attorneys general said Google violated each of the states' consumer protection laws, by continuing to gather and store a detailed map of users' movements through services like search, maps and apps that connect to Wi-Fi and cellular phone towers.
According to the office of Oregon AG Ellen Rosenblum, the agreement was the biggest internet privacy settlement by U.S. states.
On top of paying out nearly $400 million to the state general funds of the 40 participating states, Google has agreed to significantly improve its location tracking disclosures and user controls starting in 2023, including:
Show additional information to users whenever they turn a location-related account setting "on" or "off";
Make key information about location tracking unavoidable for users (i.e., not hidden); and
Give users detailed information about the types of location data Google collects and how it's used at an enhanced "Location Technologies" webpage.
It's unclear if any of the 40 participating states will set up settlement funds for their affected Google-using residents to claim a cash payout.
California settlement: $23M
On January 5, 2023, Google agreed to pay $23 million to resolve a consolidated, California-based class-action lawsuit, according to Bloomberg Law (opens in new tab). The court case (opens in new tab) has been winding its way through litigation for 12 years (opens in new tab).
Plaintiffs claim that Google's search engine shared their personal search queries with third-party advertisers without obtaining their permission, revealing personal information about the users in the process. The lawsuit also claims that marketers paid Google to learn more about specific search-related factors that drove a customer to click on a specific page. The suit alleged that Google's data-sharing practices violated the federal Stored Communications Act and state laws in California.
On top of the proposed $23M payout fund for affected Google users, the proposed settlement also requires Google to provide extra disclosures to users about search term-sharing practices.
The settlement deal still requires approval from the court before user payout claims can be processed and payouts sent, according to Android Central (opens in new tab). Affected consumers can expect federal review and potential approval in the coming months.
Related Content
Audience Engagement Manager, Kiplinger.com
Ben Demers manages digital content and engagement at Kiplinger, informing readers through a range of personal finance articles, e-newsletters, social media, syndicated content, and videos. He is passionate about helping people lead their best lives through sound financial behavior, particularly saving money at home and avoiding scams and identity theft. Ben graduated with an M.P.S. from Georgetown University and a B.A. from Vassar College. He joined Kiplinger in May 2017.