CVS Launches Cordavis to Target Biosimilars Market
New CVS unit aims to cut your prescription costs by offering alternatives to branded drugs.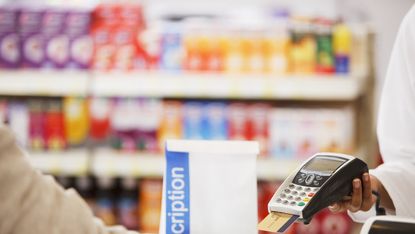 (Image credit: Tom Merton for Getty Images)
CVS Health has launched Cordavis, a new unit to work with manufacturers on producing biosimilar drugs for the U.S. market that cost less than their branded counterparts.
Biosimilar drugs, like generic drugs, are versions of brand-name drugs that may be more affordable to patients, according to the U.S. Food and Drug Administration (FDA).
The first product launch under Cordavis, set for early 2024, will be Hyrimoz with drug company Sandoz, CVS said. Hyrimoz is a biosimilar to Humira – a blockbuster drug for treating autoimmune conditions including rheumatoid arthritis. Hyrimoz will have a more than 80% lower list price than Humira, CVS said.
Subscribe to Kiplinger's Personal Finance
Be a smarter, better informed investor.
Save up to 74%
Sign up for Kiplinger's Free E-Newsletters
Profit and prosper with the best of expert advice on investing, taxes, retirement, personal finance and more - straight to your e-mail.
Profit and prosper with the best of expert advice - straight to your e-mail.
Biosimilars present one of the biggest opportunities for reducing drug costs for employers and consumers, CVS said in a statement. "Through Cordavis, CVS Health intends to develop a portfolio of products that it expects will facilitate broader access to biosimilars in the U.S. – creating more competition that drives down prices – while encouraging investment in future products," CVS said.
The company cited an article in Fortune Business Insights, which shows that the U.S. biosimilars market is projected to grow from less than $10 billion in 2022 to more than $100 billion by 2029.
"Biosimilars are crucial to creating competition and reducing costs for specialty pharmaceuticals where drug prices are rising the fastest," said Prem Shah, CVS chief pharmacy officer and co-president of Pharmacy and Consumer Wellness. "Through our direct involvement, we will expand the supply chain and ensure biosimilar availability in the market."
California insurer cuts back on CVS
The news comes on the heels of Blue Shield of California dropping some of its CVS Caremark's services in favor of a collaboration with Mark Cuban's Cost Plus Drugs Company and Amazon Pharmacy.
"The current pharmacy system is extremely expensive, enormously complex, completely opaque, and designed to maximize the profit of participants instead of the quality, convenience and cost-effectiveness for consumers," Paul Markovich, president and CEO of Blue Shield of California, said in a statement. "That is why we are working with like-minded partners to create a completely new, more transparent system that gets the right drugs to the right people at the right time at a substantially lower cost."
With so many individuals struggling to keep up with prescription drug costs, saving money at the pharmacy counter has become a concern for many Americans, as Kiplinger recently reported. But there are several initiatives, like the Patient Assistance Programs, that can help to ease the burden, as reported.
Related Content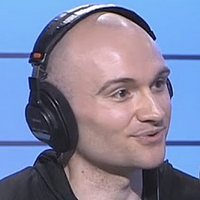 Joey Solitro is a freelance financial journalist at Kiplinger with more than a decade of experience. A longtime equity analyst, Joey has covered a range of industries for media outlets including The Motley Fool, Seeking Alpha, Market Realist, and TipRanks. Joey holds a bachelor's degree in business administration.