This Olympian Tackles the Wealth Gap
She encourages advisers to introduce students to financial planning.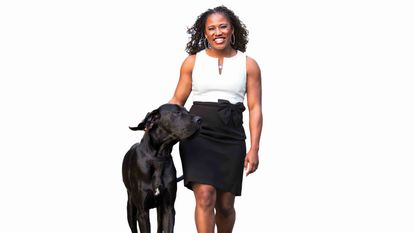 (Image credit: Courtesy Lauryn Williams )
Lauryn Williams is a certified financial planner with Worth Winning, in Dallas, and an adviser for Student Loan Planner, which provides consulting and refinancing services for borrowers. She is a three-time Olympic medalist in track and field and the two-woman bobsled, and the first U.S. woman to medal in both the Summer and Winter Games.
What led you to become a certified financial planner? I didn't get the kind of service I wanted from either one of the two financial advisers I had during my time as an Olympian. They didn't help me with my budget. We didn't have conversations about my short- or long-term goals or savings. I was earning more than $200,000 in sponsorships before I was old enough to drink. I knew I needed more information to be better equipped to handle my finances. As I started educating myself, I thought I could help other people.
What got you interested in finance? I was always in­terested in math and very entrepreneurial. And I was always looking for a way to earn money. I raked leaves, sold candy in sixth grade, worked at a catering company on the weekends when I was 8, and started working at Wendy's on my 16th birthday. When I got to college and browsed through majors, I asked someone about finance. They said that it dealt with math and money, and I love both of those things. So it was easy from there.
Subscribe to Kiplinger's Personal Finance
Be a smarter, better informed investor.
Save up to 74%
Sign up for Kiplinger's Free E-Newsletters
Profit and prosper with the best of expert advice on investing, taxes, retirement, personal finance and more - straight to your e-mail.
Profit and prosper with the best of expert advice - straight to your e-mail.
African Americans take out student loans at higher rates and have higher default rates than their peers. What can be done to close the wealth gap, not just for borrowers but for African Americans in general? A lot of African American students are the first in their family to go to college. Their parents may not be familiar with all of the options available to fund higher education. Students are signing on the dotted line for loans because they don't know the difference between loans, grants and scholarships, but they know education is important to continue to move forward in the future. Technical schools that prey upon low-income students shut down and leave the borrower high and dry. High school students need to have discussions with their parents about the most cost-effective way to receive an education before making a decision about where to go to school. If student loans are a part of the decision, they need to discuss how they'll pay them back.
What can the financial industry do to bridge the racial wealth divide? We're in a unique time in history right now in which the conversation on race, racism and the racial wealth divide is happening at a level that has never happened before. And we've started having conversations about diversity in the financial industry. The financial planning industry right now is only made up of 3.5% people of color, of which 2.2% are African American. Financial advisers should consider going into diverse high schools to get students interested in financial planning.
Mentoring people of color currently in the financial industry is important, too. If you're an employer hiring African Americans, create an environment where they can flourish and feel welcome. You can't just hire a minority planner to check a diversity box. You need a plan and strategy to retain them.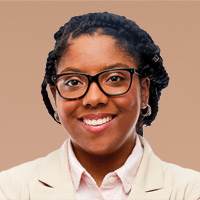 Ex-staff writer, Kiplinger's Personal Finance
Rivan joined Kiplinger on Leap Day 2016 as a reporter for Kiplinger's Personal Finance magazine. A Michigan native, she graduated from the University of Michigan in 2014 and from there freelanced as a local copy editor and proofreader, and served as a research assistant to a local Detroit journalist. Her work has been featured in the Ann Arbor Observer and Sage Business Researcher. She is currently assistant editor, personal finance at The Washington Post.